Business of the Year, Rooney Moon Broadcasting

Rooney Moon Broadcasting's fundamental philosophy is having "community commitment." Owners Steve Rooney and Duffy Moon recognize that the legacy of local media is in servicing the local communities, and the station group donates thousands of dollars' worth of airtime to community issues and events.
As the owners of a radio station that is proud of their community commitment, Rooney and Moon believe it is their obligation to be as supportive as they can to the University – the cornerstone of Portales. Their flagship station, KSEL-FM, broadcasts local sports for ENMU. Their support also extends to the other educational institutions in town, including the Portales Rams and all the smaller local schools for whom they broadcast a large number of post-season athletics and state championship games.
Rooney Moon Broadcasting believes that supporting the community in general is where the future of radio is, and although radio faces challenges with other competitive mediums, the one thing that local radio can do that the others can't is be supportive of the community.
In addition to their support of local education, Rooney Moon Broadcasting is involved with many of the local organizations, including United Way, Food Bank and Meals on Wheels, giving both financial contributions and donation of airtime. In 2002, Rooney Moon started their annual Secret Santa program to help families in need by providing gifts, Christmas trees and food during the holiday. To date, the program has helped 133 struggling families. Mix 107.5 and the company's listeners have donated more than $272,000 to the annual Christmas program, and more than 602 people have received a Christmas due to their listeners' generosity. The company has also funded trips to Iraq, Japan and Guam to visit local service members stationed in those countries.
Philanthropist of the Year, Sandra Matteucci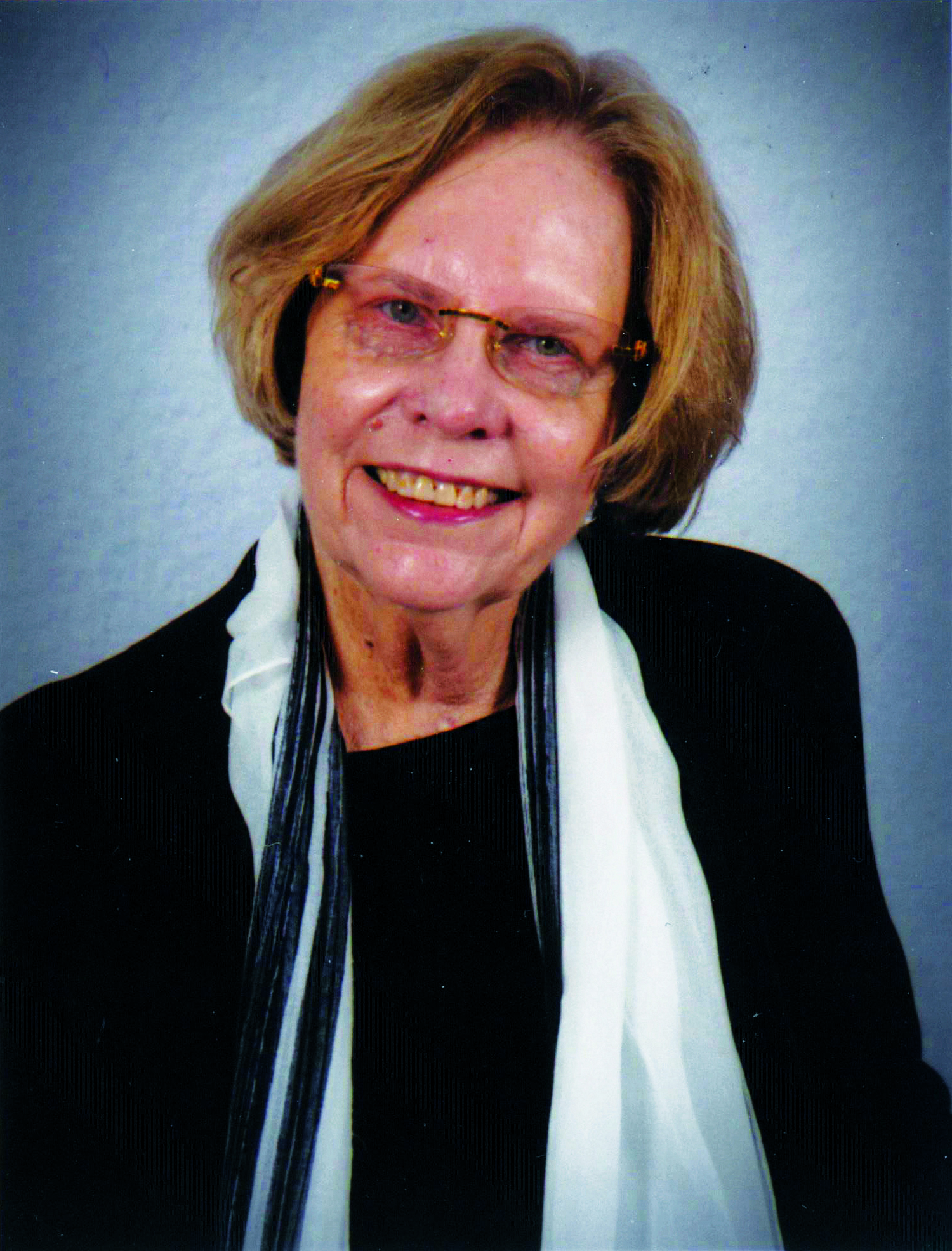 Sandra James Matteucci (BA 60) is a proud graduate of ENMU where she formed some of her best friendships that carry on today. She is known for her longtime giving spirit and supports Eastern because she wholeheartedly believes in the University's mission for student success and appreciates the education she received.
Sandra began contributing to the ENMU Foundation's University Fund in 1989, and since then, she has actively invested in the future of ENMU through Starter Scholarships and more. Realizing the increasing cost and challenges associated with attending college, Sandra hopes to support students interested in pursuing a degree. Sandra is directly impacting generations of ENMU students, helping them to achieve the quality education that she so greatly values.
Sandra's passion for education has also been evident throughout her teaching career for the Chaves County school system in Roswell, NM. Now living in Paradise Valley, AZ, Sandra continues to support education through her servant leadership with Achievement Rewards for College Scientists (ARCS) Foundation Inc., which grants awards to individuals working to complete degrees in science, engineering, and medical research.
In addition to her philanthropic generosity, Sandra tries to promote Eastern in every way that she can. She uses her ENMU license plate in the Arizona where she is one of many 'Greyhounds in the desert.' She also shares alumni bond with her son, James (BBA 89) who followed in his mother's footsteps three decades later. Sandra loves Eastern—and loves people to know she loves Eastern.
Volunteers of the Year, Thurman and Alta Elder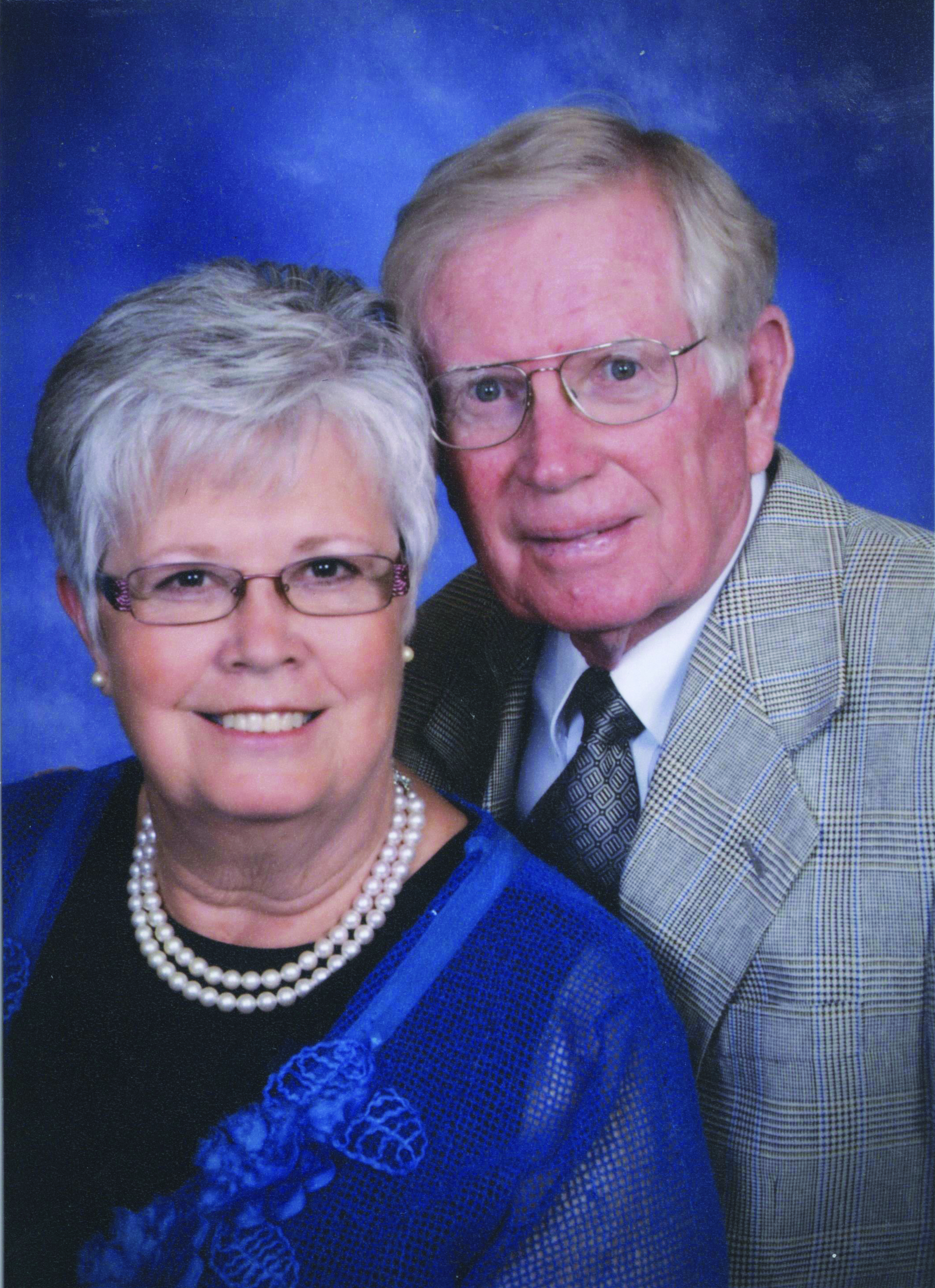 After earning his degrees, Dr. Thurman Elder (MA 66, BS 64) left to work on a doctorate at the University of Colorado, but it wasn't long before he was asked to return to teach at Eastern. A professor of math and computer science, Dr. Elder spent more than 30 years as a faculty member. He earned his doctorate from Texas Tech, served as ENMU's department chair of Mathematical Sciences from 1981-97, ENMU's Dean of the College of Liberal Arts and Sciences from 1997-2006 and briefly as the interim Dean of the College of Business. The Faculty Athletic Representative for 13 years, Dr. Elder acted as liaison between ENMU faculty, the NCAA and the Lone Star Conference. He held the position under four athletic directors, including B.B. Lees, Chris Gage, Rosie Stallman and Mike Maguire. Now retired, Dr. Elder's love for ENMU has not faded. He currently serves on the Eastern Athletic Club board, ENMU Foundation board and ENMU Athletics Hall of Honors committee. He is a loyal fan of Eastern athletics, and his love for his community has called him to serve on numerous church committees and the LEDA board for Portales.
Alta Elder (MED 83, BSE 81), who received her bachelor's degree in Elementary Education and master's in Education with endorsements in Reading and School Administration, worked as a teacher and school administrator in several districts before joining ENMU in 2004. As the College of Education's Outreach Coordinator, Alta acts as liaison between ENMU and all public school districts. She has served on the Alumni board since 1994 and is a part of the ENMU Educators' Hall of Honor committee, ENMU Women and the Golden Apple Nomination committee. A dedicated basketball mom, Alta also serves on a number of community and church committees including the Community Service Center, Portales Main Street and Meals on Wheels.
For both Thurman and Alta Elder, their thoughts became words, and their words became deeds. They live a life that encourages and believe it is better to give than receive. This focus has allowed them to be a part of ENMU and its programs since 1962.
2016 Alumni Awards
Outstanding Alumni, Dimas Chavez
Dimas Chavez (BA 60) distinguished himself over the course of his career at the following organizations: Los Alamos National Laboratory (LANL), the National Science Foundation (NSF), the U.S. Department of State (DOS) and the Central Intelligence Agency (CIA).
Dimas served as the Employee Relations Manager at LANL from 1975-80 and as Assistant to the Director from 1980-83. After his post at LANL, the NSF tapped Dimas to work as a program manager and special assistant to the director from 1983-87.
From the late 1980s to 2000, he held numerous posts at the DOS. First, the DOS appointed Dimas as a branch chief for the Security Countermeasures Program from 1987-89, where he led the implementation of the inaugural overseas Radio-Frequency Shielding Program designed to protect the sensitive, electronic information of overseas U.S. posts. Second, Dimas served as the inaugural branch chief for the Construction Accreditation Program from 1989-97. Third, Dimas held the post as Senior Security Inspector for the Moscow Oversight Team as the lead physical and technical security inspector during the construction of the New Moscow Embassy Compound during the last three years of the twentieth century.
In 2000, Dimas transitioned from the DOS to the CIA and served the CIA for the first decade of the 21st century. His posts included Senior Technical and Physical Security Officer from 2000-03 and Director of Marine Security and Liaison Inspection Division from 2003-07. In these roles, Dimas built upon the expertise he developed at DOS by overseeing the technical, security and infrastructural integrity of various, critical overseas facilities essential to U.S. intelligence efforts.
Dimas remains active in retirement and penned his life story in his 2014 autobiography On My Own, which is available through Los Alamos National Museum and Amazon.
Outstanding Alumni, Harold Hahn
Harold Hahn (BBA 73) is the Chairman and Chief Executive Officer (CEO) of Rocky Mountain Mortgage Company. He began his path to RMMC in 1972 as a real estate broker with Master Realty in Portales. Two years later, Harold moved to El Paso and began his career in the mortgage banking industry with Mortgage Investment Company (MICO), where he became a vice president at the age of 26 and subsequently assumed responsibility for construction lending and loan production for the company. After 10 years with MICO, the company sold to a Houston-based savings bank, and Harold spent a one-year stint there before deciding to return to El Paso.
With the backing of financial partners, Harold founded Rocky Mountain Mortgage Company in 1985. As Chairman, director and shareholder, Harold oversees general and administrative duties, loan servicing, banking relations and secondary marketing. His partner of over 30 years, Bill Hagan (BS 75), is also an ENMU graduate.
Former Texas Governor Rick Perry took note of Harold's stellar service to the community of El Paso and appointed Harold as Chairman of the Texas Higher Education Coordinating Board (THECB) in 2011. After five years serving as both chairman and vice chairman, Harold resigned in August of 2015 to focus on his family and business. Under Harold's leadership, THECB concluded its 15-year (2000-15) initiative 'Closing the Gap,' a comprehensive program designed to strengthen student participation and success, improve institutional excellence at Texas colleges and universities, and increase the amount of federal research dollars awarded to Texas.
This past June, Harold and his wife, alumnae Beth Hahn (BA 75), celebrated their 41st wedding anniversary. The two met while they were students at ENMU.
Outstanding Alumni, Marty Rowley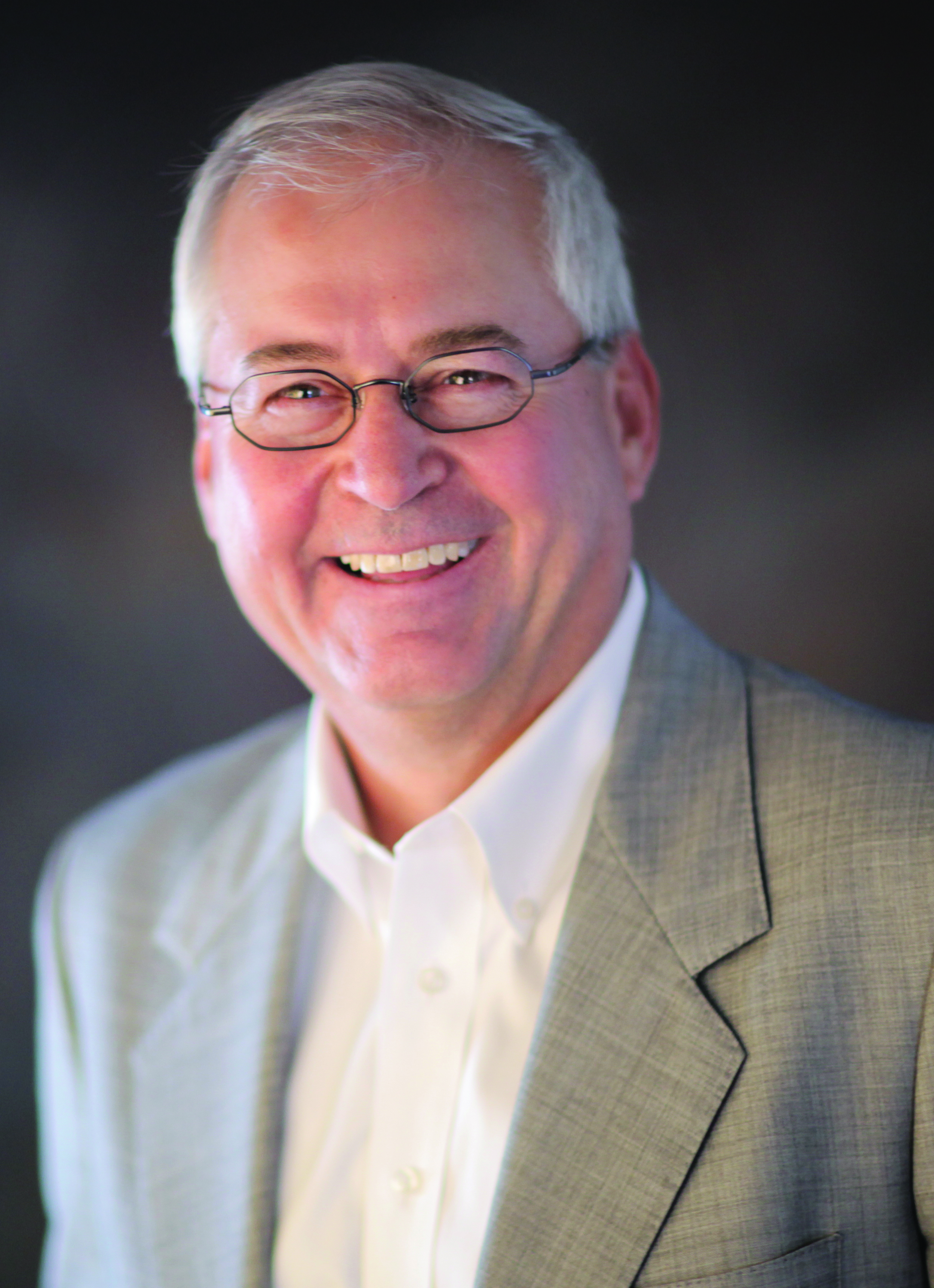 Marty Rowley (BS 78) undertook a two-trek career after graduating from ENMU. He launched trek one when Amarillo law firm Underwood, Wilson, Berry, Stein and Johnson, P.C. recruited him after graduating from Texas Tech School of Law in 1982. He achieved shareholder status in 1987 and specialized in the following legal areas during his eight-year tenure: insurance defense, commercial, oil and gas and employment law.
Only eight years out of law school, Marty co-founded Sprouse, Mozola, Smith and Rowley, P.C. (currently Sprouse Shrader Smith, P.C.), where he worked from 1990-2002 and served as a managing shareholder from 1995-2000. Over 12 years, the firm blossomed from five to 50 attorneys, and numerous organizations recognized Marty for his exemplary legal work, including the Texas Bar Foundation and the U.S. District Courts, Northern Division of Texas.
In 2003, Marty took his exemplary skillset and transitioned to the ministry as the Executive Pastor and Senior Pastor for the 8,000-member Trinity Fellowship Church, embarking on trek two of his career trajectory. His responsibilities included overseeing a $12 million annual budget, 125 employees, a private school and an outreach center, as well as the completion of a $36 million building project.
After six years, he returned to legal practice, keeping his commitment to the ministry alive by remaining active in Amarillo's faith community. He made the transition into mediation in 2009, and in 2013, he returned to the law firm he co-founded, working as the Chief Operating Officer for Sprouse Shrader Smith PLLC until 2015, when he started his own law firm, Marty L. Rowley, P.C.
A devout family person, voters elected Marty to serve on the Texas State Board of Education in 2012.
---
For More Information
ENMU Foundation
ENMU Station 8
1500 S Ave K
Portales, NM 88130
800.FOR.ENMU (800.367.3668)
Phone: 575.562.2412
Fax: 575.562.2022