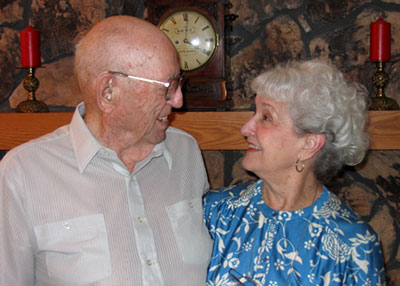 The ENMU Foundation board of directors voted in 2009 to establish the Legacy Society. This society honors donors who have notified the ENMU Foundation of their intentions to make a planned gift. The society makes no distinction regarding the size or type of the gift, which may include bequests through wills and trusts, annuities, life insurance and retirement plans. Members receive invitations to special events.
If you have included the ENMU Foundation in your will and/or estate plans, please let us know so we can properly thank you for this most generous and visionary gift. This email address is being protected from spambots. You need JavaScript enabled to view it., the executive director of the ENMU Foundation, can be reached by calling 575.562.2412 or toll-free at 888.291.5524. Learn more about the ways you can support the ENMU Foundation.
Couple Established Largest Charitable Gift Annuity with ENMU in 2005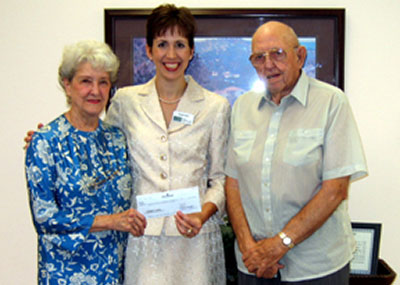 In September 2005, the late Roy Isler (MA57) and his wife Leona Isler of Roswell, New Mexico presented the ENMU Foundation executive director Noelle Bartl a $300,000 check establishing the largest charitable gift annuity with the ENMU Foundation to date. Charitable gift annuities start at $10,000 and provide a guaranteed-for-life interest rate that is higher than that of certificates of deposit. This type of charitable gift also offers significant tax benefits. For more information, call Noelle Bartl at 888.291.5524.
---
For More Information
ENMU Foundation
ENMU Station 8
1500 S Ave K
Portales, NM 88130
800.FOR.ENMU (800.367.3668)
Phone: 575.562.2412
Fax: 575.562.2022