As New Media Coordinator, I am responsible for managing ENMU's social media. Here are some of my favorite tips to strengthen your online presence on multiple platforms:
Facebook has a new feature where you can turn your profile picture into a short video. You can find out how at techradar.com.
If you want to become Insta-famous on Instagram, aesthetics are key. You can make your pictures more visually-appealing by keeping these statistics in mind:
Images featuring blue as the dominant color generate 24 percent more likes than images that are predominantly red.
High levels of texture generate 79 percent more likes.
Adding a location results in 79 percent higher engagement
(http://sproutsocial.com/insights/5-instagram-stats/)
Do you keep seeing people use those nifty filters on Snapchat, like the one where they throw-up rainbows or release bubbles from their mouths in a fish tank, but have no idea how to make them work? Problem solved!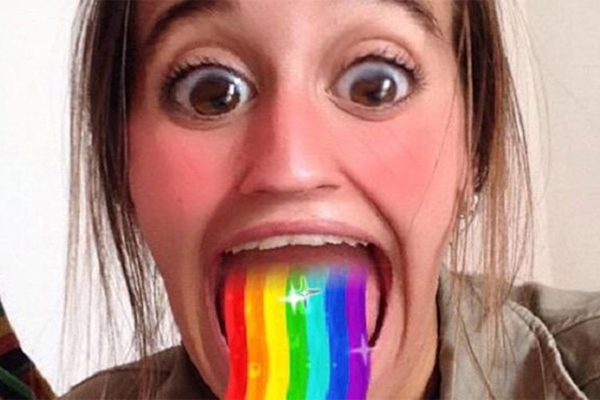 Here are some suggestions from that will have your heart on Twitter:
The three most retweeted words are "you," "Twitter" and "please.
"Tweets with images uploaded directly to Twitter are 94 percent more likely to get retweeted. Tweets with "quotes" are 30 percent more likely to be retweeted.
Ones with at least one #hashtag are 55 percent more likely.
(http://www.socialbro.com/50-tweetable-twitter-tips-tricks-facts/)
Now that you know what to post, you'll want to post at the times/days you are most likely to get engagement:
Facebook: Thursdays and Fridays in the early afternoon (1-3 p.m.)
Twitter: noon and 5 p.m. on weekdays
Instagram: Mondays from 3-4 p.m.
(https://www.quicksprout.com/2015/01/02/what-are-the-best-times-to-post-on-social-media/)
And, finally, the ultimate social media tip: Don't overuse hashtags! They clutter posts and are often unnecessary. Stick to one to three strong, short hashtags and leave out the rest.
The only exception to this rule is Instagram. You shouldn't use more than a few hashtags in your initial post. If you have other hashtags you want to tack on, adding them in the comment section has the same effect as adding them in the caption would have (plus it looks neater).