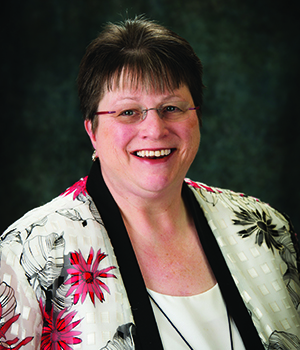 Dr. Gillian Andersen
Title: Instructor of English
Office Location: Jack Williamson Liberal Arts (JWLA), Room 113P
Phone: 575.562.2335
Email: This email address is being protected from spambots. You need JavaScript enabled to view it.
Education
BA, English, The University of Kentucky (1989)
BS, Communicative Disorders, Eastern New Mexico University (1999)
MA, Technical Communication & Rhetoric, Texas Tech University (2002)
PhD, Technical Communication & Rhetoric, Texas Tech University (2014)
Bio
Dr. Andersen has been a full-time faculty member at Eastern New Mexico University (ENMU) since the Fall of 2002. She brings expertise in technical communication and rhetoric to ENMU, and teaches report writing, technical writing, and English composition. Her other teaching experience includes a composition preparatory course for the Science Technology and Math (STEM) Summer Bridge Program (2014 - current).
Dr. Andersen has extensive experience in online course development and delivery. Her contributions to the community include a grant for the Texas Boys Ranch, and a style guide for "International Amateur-Professional Photoelectric Photometry." She has also edited grant applications for ENMU's Student Veterans Association (SVO).
Dr. Andersen is listed in ENMU's Speakers/Experts Guide for the College of Liberal Arts and Sciences.
Research Interests
Dr. Andersen's dissertation, "Co-responsibility in the Undergraduate Technical Communication Service Course: An Ethical Imperative," focuses on ethics in the web-based classroom, and investigates the possibility that the delivery of information in online undergraduate technical communication service courses may be an ethical responsibility that is shared between instructors and students. She continues to do research in Ethics and web-based learning.
Dr. Mary Ayala
Title: Dean, Professor of Spanish
Office Location: Jack Williamson Liberal Arts (JWLA), Room 202
Phone: 575.562.2421
Email: This email address is being protected from spambots. You need JavaScript enabled to view it.
David Bartl
Title: LGLT Resource Faculty
Office Location: Jack Williamson Liberal Arts (JWLA), Room 119 I
Phone: 575.562.2662
Email: This email address is being protected from spambots. You need JavaScript enabled to view it.
Kelly Cradock
Title: Instructor of English
Office Location: Jack Williamson Liberal Arts (JWLA), Room 117
Phone: 575.562.2423
Email: This email address is being protected from spambots. You need JavaScript enabled to view it.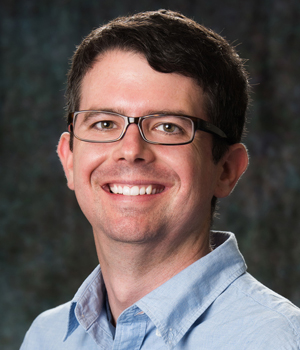 Dr. Micah Donohue
Title: Assistant Professor of English
Office Location: Jack Williamson Liberal Arts (JWLA), Room 113F
Phone: 575.562.2502
Email: This email address is being protected from spambots. You need JavaScript enabled to view it.
Bio
Micah Donohue received his PhD in Comparative Literature from Pennsylvania State University in 2015. His research focuses on the literatures of the Americas with particular emphasis on contemporary borderland literatures of Mexico and the United States of America. He has published (or has articles under review) on gothic representations of transborder capitalism in the post-NAFTA era; intersections of American and world literature; adaptation as re-creative poetics in film; and textual ambivalences in utopian literature. His current book project explores the political, economic, and cultural intersections of a cyber-gothic aesthetic and the emergent genre of US-Mexican borderlands science fiction in the literary and cinematic works of Alex Rivera, Guillermo Gomez-Pe?a, Guillermo del Toro, Rosaura Sanchez, Beatrice Pita, Guillermo Lavin, and others. At Eastern New Mexico University, he teaches a wide array of courses, including Chicana/o Literature, Literature of the Southwest, Storytelling at the Crossroads, U.S. Literature after 1865, and courses in composition.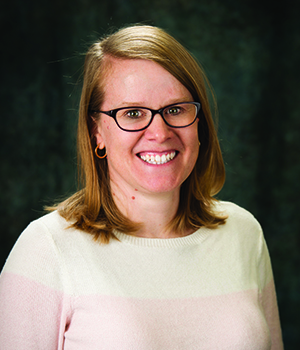 Dr. Carol Erwin
Title: Professor of English, Department Chair
Office Location: Jack Williamson Liberal Arts (JWLA), Room 113J
Phone: 575.562.2135
Email: This email address is being protected from spambots. You need JavaScript enabled to view it.
Education
Ph.D. in English with emphasis in 19th century British literature -- Texas Tech University, 2010
M.A. in English. Eastern New Mexico University, 2005.
B.S.E. with minor in English and TEFL -- Oklahoma Christian University of Science and Arts, 1994
Bio
It was the best of times, it was the worst of times, it was a study of an age of prudery and productivity, it was an investigation into gendered secrets and subversive social codes, it was an ENMU classroom full of waggish comparisons of Romantic poets to Doctor Who...
As is apparent in the increasing love of BBC productions like Sherlock Holmes and Downtown Abbey, the Victorian setting captures our imagination. It allows us to chuckle at exaggerated constructions of romance, gender, social class, and search for individual meaning among consistent changes in government and economy. Perhaps we travel back in time, at least in our imaginations, to see how we might rewrite our future now and how to enjoy ourselves along that journey. Because of my experiences working on a ranch and attended a small conservative church, I became quite interested in representations of the working-classes and gender roles in England as the country shifted from its final stages of an agrarian economy,
Research Interests
The laboring body is a conflicted site in the Victorian time period for it could connote either disease and riot or health and productivity, depending on its setting. My literary research projects examines how violence is gendered and includes examinations of illustrations of the working classes in Punch and the novels of Elizabeth Braddon, Charlotte Bronte, Charles Dickens, Wilkie Collins, George Eliot, Elizabeth Gaskell, Thomas Hardy, and Anthony Trollope. My other research interest is decreasing the gap between high school and college expectations. I've co-authored a developmental college writing curriculum, Writing in Patterns, and have presented elements of this approach at the NCTE Conference.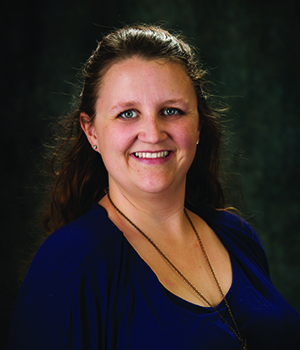 Opal Greer
Title: Instructor of English, Writing Program Director
Office Location: Jack Williamson Liberal Arts (JWLA), Room 113I
Phone: 575.562.2171
Email: This email address is being protected from spambots. You need JavaScript enabled to view it.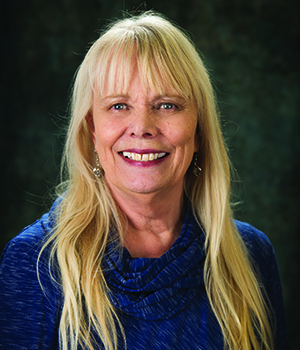 Cheryll Hendershot
Title: Instructor of English
Office Location: Jack Williamson Liberal Arts (JWLA), Room 113M
Phone: 575.562.2992
Email: This email address is being protected from spambots. You need JavaScript enabled to view it.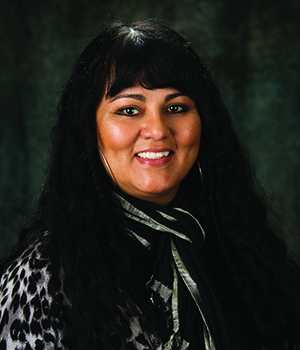 Gloria Jurado
Title: Instructor of Spanish
Office Location: Jack Williamson Liberal Arts (JWLA), Room 113B
Phone: 575.562.2138
Email: This email address is being protected from spambots. You need JavaScript enabled to view it.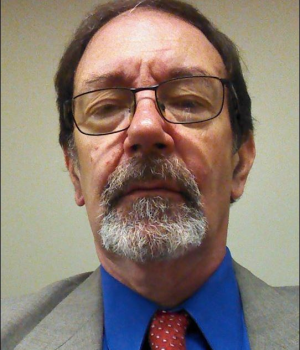 Larry Poe
Title: LGLT Resource Faculty
Office Location: Jack Williamson Liberal Arts (JWLA), Room 119 G
Phone: 575.562.2680
Email: This email address is being protected from spambots. You need JavaScript enabled to view it.
Marta Quiroz
Title: Administrative Assistant
Office Location: Jack Williamson Liberal Arts (JWLA), Room 117
Phone: 575.562.2423
Email: This email address is being protected from spambots. You need JavaScript enabled to view it.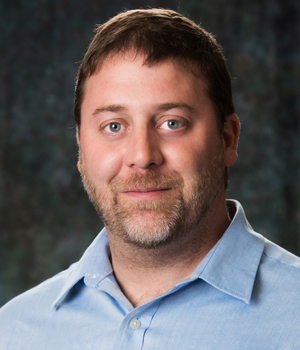 Dr. Michael Rizza
Title: Assistant Professor of English
Office Location: Jack Williamson Liberal Arts (JWLA), Room 113E
Phone: 575.562.2329
Email: This email address is being protected from spambots. You need JavaScript enabled to view it.
Education
Ph.D. in 20th Century American Literature from the University of South Carolina. 2010
MA in Creative Writing, in Fiction. Temple University. 1998
BA in English, with a concentration in Creative Writing. Rutgers University. 1994
Bio
Michael James Rizza, Ph.D., is an Assistant Professor of Creative Writing at ENMU. He is the author of the award-winning novel Cartilage and Skin (2013) and a peer-reviewed monograph The Topographical Imagination of Jameson, Baudrillard, and Foucault (2015). He has published academic articles on Don DeLillo, Milan Kundera, Harold Frederic, Adrienne Rich, and Hamlin Garland. His short fiction has appeared in A Clean, Well-Lighted Place, Switchback, and Curbside Splendor. He has won various awards for his writing, including a fellowship from the New Jersey Council on the Arts and the Starcherone Prize for Innovative Fiction. He is currently at work on a novel called Heirs to the Dead Author and a book-length study of postmodern masculinity in the works of DeLillo, Auster, and others.
Robin Rizza
Title: Instructor of English/Writing Center Coordinator
Office Location: Jack Williamson Liberal Arts (JWLA), Room 113L
Phone: 575.562.2139
Email: This email address is being protected from spambots. You need JavaScript enabled to view it.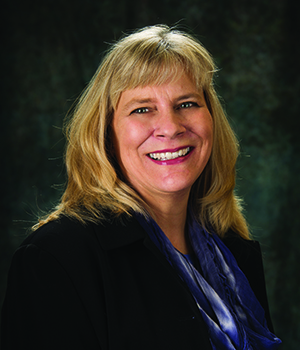 Carol Singletary
Title: Instructor of English
Office Location: Jack Williamson Liberal Arts (JWLA), Room 113K
Phone: 575.562.2432
Email: This email address is being protected from spambots. You need JavaScript enabled to view it.
Education
BA in History-California State University Chico
MA in Teaching-Grand Canyon University
Bio
I grew up all along the Pacific coast, from Juneau, Alaska to Southern California. I married my husband (whom I met when we both worked at Philmont Scout Ranch here in New Mexico) and we moved to Clovis where I taught high school English and journalism for 24 years. I became a Certified Journalism Educator and a National Board Certified Teacher, and I have a Master of Arts in Teaching.
I became frustrated with the emphasis on standardized tests and on test prep that was occurring in K-12 education, so I made the change to Eastern in 2013. My emphasis here has been teaching developmental English since my high school background provides an excellent resource for understanding students transitioning to the University.
Research Interests
I am currently researching the level of preparation our students have before they come to the University, and whether or not New Mexico's change to Common Core State Standards is making a difference in that preparation.
Carolina Sitya Nin
Title: Assistant Professor of Spanish
Office Location: Jack Williamson Liberal Arts (JWLA), Room 113 C
Phone: 575.562.2149
Email: This email address is being protected from spambots. You need JavaScript enabled to view it.
Bio
Dr. Sitya Nin is a specialist in fictions of the XX and XXI century in Latin America with an emphasis on the South Cone. She researches identity innovations in fictions with a particular focus on national and gender identity. Her current research explores genre innovations in early female Latin American writers and she is working on a book comparing foundational identities of the XIX century with the innovations in national identity in XX and XXI century Argentinean fictions. She enjoys teaching core Spanish language courses, grammar, composition, cultural studies, and French. Dr. Sitya Nin is original from Argentina, holds a Master in Hispanic Literatures from Michigan State University, an MBA from the University of North Carolina at Chapel Hill, and a PhD in Hispanic and Latin American literature from the University of Oklahoma. In her free time Dr. Sitya Nin enjoys good friends, running, and travelling.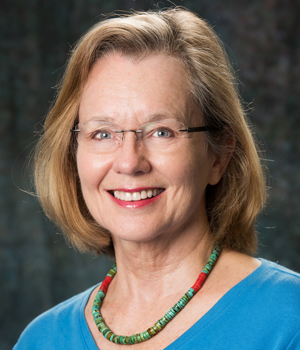 Dr. Linda Sumption
Title: Associate Professor of English
Office Location: Jack Williamson Liberal Arts (JWLA), Room 113D
Phone: 575.562.2136
Email: This email address is being protected from spambots. You need JavaScript enabled to view it.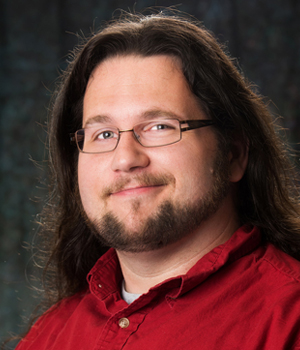 Dr. David Sweeten
Title: Assistant Professor of English, Graduate Coordinator
Office Location: Jack Williamson Liberal Arts (JWLA), Room 113G
Phone: 575.562.2501
Email: This email address is being protected from spambots. You need JavaScript enabled to view it.
Bio
I am originally from southeast Texas, but have spent the last decade in the Midwest woefully away from Mexican food and kolaches. I teach Shakespeare, Medieval literature, composition, and a range of other courses. My teaching interests also include Romantic poetry, the classical tradition, drama, graphic novels, gaming (of the video and tabletop varieties), and a range of other exquisitely nerdy fandoms. I am interested in how the media we consume
Lindsay Tigue
Title: Assistant Professor of English
Office Location: Jack Williamson Liberal Arts (JWLA), Room 113 H
Phone: 575.562.2276
Email: This email address is being protected from spambots. You need JavaScript enabled to view it.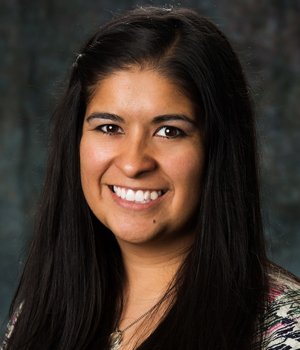 Beatriz Villa
Title: American Language and Culture Director/Instructor
Office Location: Jack Williamson Liberal Arts (JWLA), Room 113A
Phone: 575.562.2987
Email: This email address is being protected from spambots. You need JavaScript enabled to view it.
Office Hours: M: 1-3pm T and R: 10-12pm
Education
Bachelors of English 2009
Masters of English 2012