Dr. Matthew Barlow
Title: Associate Professor of Physiology, Biology Graduate Coordinator
Office Location: Roosevelt Science Center (RSC), Room 201
Phone: 575.562.2543
Email: This email address is being protected from spambots. You need JavaScript enabled to view it.
Vitae: Vitae
Education
Doctorate of Philosophy (Integrative Physiology)
January 2006-December 2008 University of North Texas Health Science
Masters of Biomedical Science
August 2002-May 2005 University of North Texas Health Science
Bachelor of Science in Biology
1994-1999 University of New Mexico
Bio
Dr. Barlow is an Associate Professor in the Department of Biology. He joined the faculty in 2010 after completing work as a Post-Doctoral Researcher in Dr. David Proctor
Research Interests
Post-concussion Neuro-cognitive and Physiological evaluation and testing
TOVA
Dual Task Testing
Autonomic regulation of the Cardiovascular System in Post-concussive athletes
Cardiovascular Physiology
Aging and metabolism effects on cognition and blood flow
Cardiovascular health disparities in hypertension, diabetes and metabolic syndrome
Control of the skeletal muscle blood flow by the sympathetic nervous system
Cardiovascular preconditioning of exercise training
Opioid receptor control of cardiovascular physiology
Opioid modulation of neurotransmitter release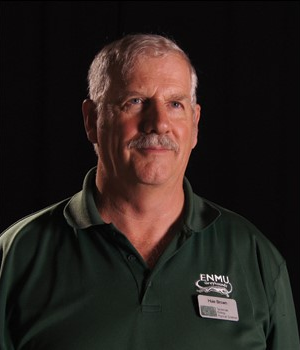 Huie Brown
Title: Science Technician, Information and Tours
Office Location: Science Building (S), Room 207
Phone: 575.562.2462
Email: This email address is being protected from spambots. You need JavaScript enabled to view it.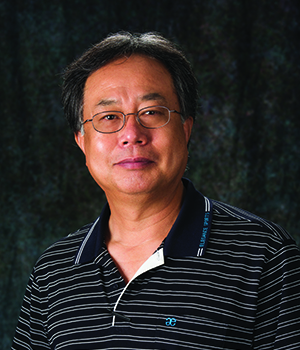 Dr. Youngkoo Cho
Title: Professor of Plant Biology
Office Location: Roosevelt Science Center (RSC), Room 202
Phone: 575.562.4048
Email: This email address is being protected from spambots. You need JavaScript enabled to view it.
Education
Ph.D. South Dakota State University 1997
M.S. University of Arizona 1993
B.S. Chonbuk National University 1979
Bio
I teach the following courses: General Biology I (BIOL 154), General Biology II (BIOL 155), General Botany (BIOL 216/L), Genetics (BIOL 304/L), Plant Systematics (BIOL 410/510/L), Plant Structure and Function (BIOL 420/520/L), Environment, Resources, and Policy (BIOL 417/516), etc.
Research Interests
One of our interests is to understand genetic and biochemical mechanisms of abiotic (water, drought, salt, etc.) stress responses and seed vigor in plants including legume family. This is ultimately for developing stress tolerant (transgenic) crops, which are adapted to semi- and dry regions. Other studies focus on identification of abiotic stress responsive genes, and characterization and mapping of the genes to further study gene regulation and expression in plants, and to use stress associated genes to develop stress-resistant cultivars.
Our research interests also include genetics and agronomy of seed quality and leaf characteristics, growth regulator effects on growth characteristics, accumulation of nicotinic acid betaine (trigonelline; TRG) under stress environments, mapping quantitative traits loci (QTLs) associated with foliar TRG accumulation, and planting date effects on grain yield.
Dr. Kenwyn Cradock
Title: Department Chair, Professor of Entomology
Office Location: Roosevelt Science Center (RSC), Room 310
Phone: 575.562.2078
Email: This email address is being protected from spambots. You need JavaScript enabled to view it.
Education
Ph.D. The Ohio State University 2005 (Entomology)
M.S. University of KwaZulu-Natal, South Africa 1998 (Plant Pathology)
B.S. University of KwaZulu-Natal, South Africa 1995 (Entomology and Plant Pathology)
Bio
ENMU is the recipient of a US Dept. of Education HSI STEM grant of which I am the director. The grant aims to improve the awareness and preparation of high school students for STEM degrees and careers, along with providing resources and opportunities to undergraduate students in the STEM fields.
Research Interests
The focus of my research is the management of vector-borne diseases while minimizing the impact on non-target organisms. While in South Africa I investigated the use of cultural techniques (resistant varieties, mulches) to manage non-persistently transmitted viruses (specifically Potyviridae vectored by aphids) in vegetable crops (specifically zucchini). My research at The Ohio State University focused on the potential of an entomopathogenic fungus (Beauveria bassiana) as a management agent of the American dog tick (Dermacentor variabilis) and the lone star tick (Amblyomma americanum). These studies included evaluation under laboratory and field conditions, and the impact of infection on tick water-balance, an important component of off-host tick survival.
In addition, my current research includes the study of arthropod diversity in New Mexico and Forensic Entomology. I have research projects that continue the investigation of tick management strategies and the understanding of off-host unfed tick biology, the insect fauna associated with decomposition in eastern New Mexico, and in science education.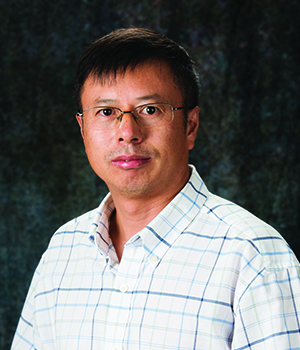 Dr. Zhiming Liu
Title: Professor of Molecular Biology
Office Location: Roosevelt Science Center (RSC), Room 102
Phone: 575.562.2495
Email: This email address is being protected from spambots. You need JavaScript enabled to view it.
Education
Ph.D. Texas Tech University 1994
M.S. University of Washington 1990
B.A. Shanghai Ocean University 1982
Bio
I teach the following courses: BIOL 154 General Biology I, BIOL 222 Cell Biology, BIOL 375 General Biotechnology, BIOL 380 Endocrinology, BIOL 425/525 Molecular Biology, BIOL 427/527 Developmental Biology, BIOL 492 Undergraduate Seminar and BIOL 528 Biotechnology. Some courses are offered once every two years.
Research Interests
My research interests span several disciplines including reproductive physiology, and cell and molecular biology. Graduate students in my laboratory study physiological regulation of fruit cracking in Chinese jujube (Ziziphus jujuba), and molecular mechanisms of seed abortion in an endangered tree species (Davidia involucrata).
We also study the effects of environmental pollutants on gene expression, steroid production, and ovulation of an amphibian species (Xenopus laevis). Our research projects are funded by the National Institutes of Health (NIH), Eastern New Mexico University (ENMU), and other agencies.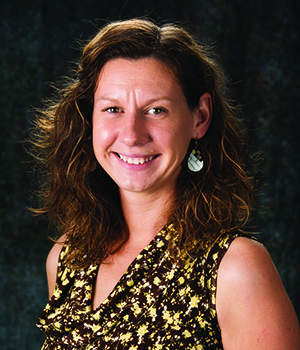 Dr. Ivana Mali
Title: Associate Professor of Wildlife Biology
Office Location: Roosevelt Science Center (RSC), Room 213
Phone: 575.562.2723
Email: This email address is being protected from spambots. You need JavaScript enabled to view it.
Vitae: Vitae
Website: imwildlife.weebly.com/
Education
Ph.D. Texas State University 2014 (Aquatic Resources)
M.S. Texas State University-San Marcos 2010 (Wildlife Ecology)
B.S. Henderson State University 2008 (Biology)
Bio
The courses I teach are: Introduction to Wildlife and Fisheries Sciences (BIOL 110), Herpetology (BIOL 411/511), Mammalogy (BIOL 431/531), Landscape Ecology and GIS (BIOL 460/560), Onithology (BIOL 442/542), Wildlife Management, etc.
Research Interests
Broadly, my research interest is wildlife ecology and management. I am interested in studying vertebrate communities (primarily small mammals, birds, and herpetofauna) in desert and prairie grasslands, and using museum collections to understand patterns of species distributions. Understanding how animal populations respond to various direct and indirect anthropogenic pressures in these declining environments is crucial in applying proper conservation actions. I also continue to work on freshwater turtle conservation, particularly western river cooter (Pseudemys gorzugi) and ornate box turtles (Terrapene ornata). My previous research has focused mainly on freshwater turtle management and ecology. My research topics have included reproductive ecology, testing field sampling biases, movement ecology, and developing new techniques to monitor movement. I have also contributed more broadly to global issues by evaluating freshwater turtle sustainability under anthropogenic pressures such as road density, harvest, and efficacy of management regimes.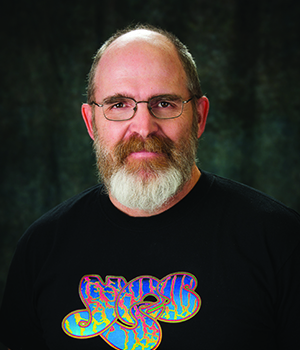 Dr. Darren Pollock
Title: Professor of Entomology
Office Location: Roosevelt Science Center (RSC), Room 311
Phone: 575.562.2862
Email: This email address is being protected from spambots. You need JavaScript enabled to view it.
Education
Ph.D. University of Alberta 1994
M.Sc. University of Manitoba 1988
B.S.A. University of Manitoba 1985
Bio
I am the invertebrate zoologist in the Department of Biology, and I teach the following courses: General Biology I (BIOL 154), General Biology II (BIOL 155), Invertebrate Zoology (BIOL 300/L), General Entomology (BIOL 301/L), Parasitology (BIOL 341/L), Evolution and Systematics (BIOL 305), Biological Literature (BIOL 582), and Evolution (BIOL 562). I am also the head curator of collections, and curator of invertebrates, of the ENMU "Dr. Antonio 'Tony' Genaro Natural History Museum".
Research Interests
My research deals with the taxonomy, ecology, systematics, and biogeography of insects, specifically beetles of the large superfamily Tenebrionoidea and (recently begun) robber flies of the family Asilidae. My beetle work involves a combination of larval and adult morphological characters to elucidate phylogenies and classifications of taxa of interest. For the robber flies, I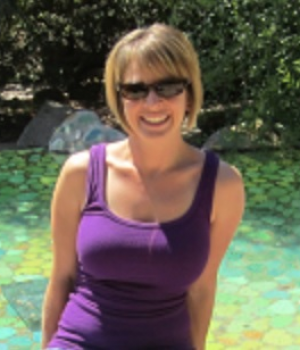 Irene Roselli
Title: Biology Resource Faculty
Office Location: [Building Name TBD] ([Missing data]), Room [Missing data]
Phone: 575.562.[Missing data]
Email: This email address is being protected from spambots. You need JavaScript enabled to view it.
Education
M.S. Eastern New Mexico University 2007 (Applied Ecology)
B.S. New Mexico Institute of Mining and Technology 2004 (Biology)
Bio
I teach Biology for General Education (BIOL 113/113L) online.
Research Interests
My teaching and research interests are in the fields of animal behavior and ecology. During my graduate career, I used aquatic animals as model systems to study the influence of predators on life history strategies.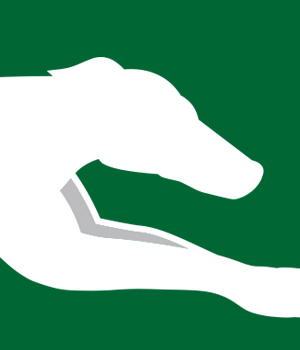 Dr. Michael Vandewege
Title: Instructor of Biology
Office Location: Roosevelt Science Center (RSC), Room 225
Phone: 575.562.2397
Email: This email address is being protected from spambots. You need JavaScript enabled to view it.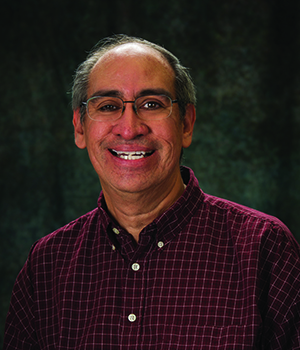 Dr. Manuel Varela
Title: Professor of Biology
Office Location: Roosevelt Science Center (RSC), Room 101
Phone: 575.562.2464
Email: This email address is being protected from spambots. You need JavaScript enabled to view it.
Vitae: Vitae
Website: enmu.academia.edu/MVarela
Education
Postdoctoral Fellow, 1994-1997, Harvard Medical School - under Thomas H. Wilson, Microbial Physiology
Ph.D., 1994, University of New Mexico - under Jeffrey K. Griffith, Biomedical Sciences ? Biochemistry & Molecular Biology
M.S., 1989, University of New Mexico, Biomedical Sciences
B.A., 1987, University of New Mexico, Biochemistry
Bio
I was born and raised in Santa Fe, NM. In graduate school, I coined the term "Antiporter Motif", a highly conserved amino acid sequence motif found in antiporters of the major facilitator superfamily. As a postdoc fellow I studied microbial physiology under Prof. Thomas Wilson at Harvard. I teach Microbiology, Microbial Physiology, Immunology, Medical Microbiology, and Virology.
Research Interests
The Varela research laboratory is interested in molecular microbial physiology of bacterial resistance to antimicrobial agents. We study bacterial multidrug efflux pumps from the major facilitator superfamily of solute transporters. Our laboratory discovered the multidrug efflux pumps LmrS from Staphylococcus aureus and EmrD-3 from Vibrio cholerae. We also collaboratively determined the complete genome sequence of a non-O1 V. cholerae genome. We are always interested in outstanding graduate students working in our lab and completing their MS theses. Varela has co-authored five books, "The Inventions and Discoveries of the Worlds Most Famous Scientists" in 2018, "Enter the World of Microbiology: Interviews about the Worlds Most Famous Microbiologists" in 2019, "An Overview of Biomedical Scientists and Their Discoveries" (2020), "Biochemistry and Biochemists: Who Were They and What Did They Discover?" (2020), and "The World of Molecular Biology" (2021).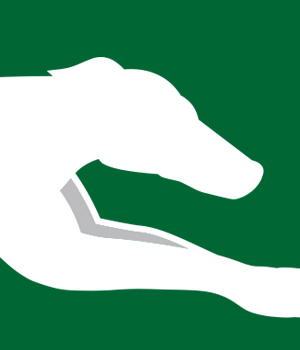 Daniel Zion
Title: Administrative Assistant (Main Office 575.562.2174)
Office Location: Roosevelt Science Center (RSC), Room 111A
Phone: 575.562.2936
Email: This email address is being protected from spambots. You need JavaScript enabled to view it.