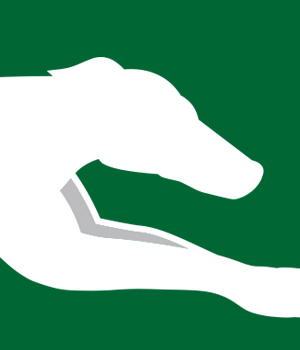 Dr. Brendon Asher
Title: Director, Blackwater Draw
Office Location: Art and Anthropology (AA), Room 125
Phone: 575.562.2910
Email: This email address is being protected from spambots. You need JavaScript enabled to view it.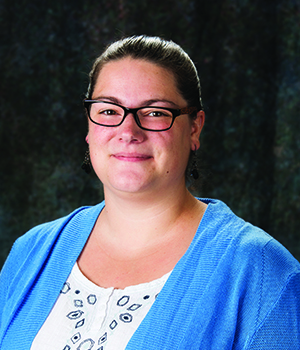 Jenna Domeischel
Title: Blackwater Draw Museum Curator
Office Location: Lea Hall (LH), Room 163
Phone: 575.562.2103
Email: This email address is being protected from spambots. You need JavaScript enabled to view it.
Website: enmu.academia.edu/JennaDomeischel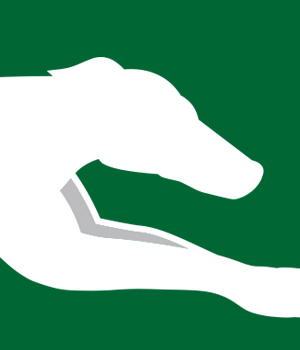 Dr. Everett Frost
Title: Professor Emeritus, President Emeritus
Office Location: Art and Anthropology (AA), Room 117
Phone: 575.562.2883
Email: This email address is being protected from spambots. You need JavaScript enabled to view it.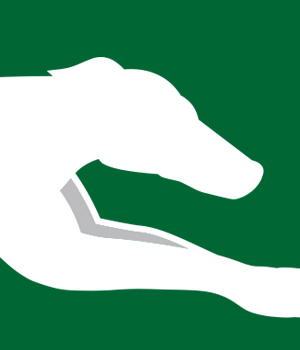 Dr. Kerriann Marden
Title: Assistant Professor of Anthropology and Forensic Science, Forensic Science Program Director
Office Location: Art and Anthropology (AA), Room 131
Phone: 575.562.2463
Email: This email address is being protected from spambots. You need JavaScript enabled to view it.
Website: enmu.academia.edu/KerriannMarden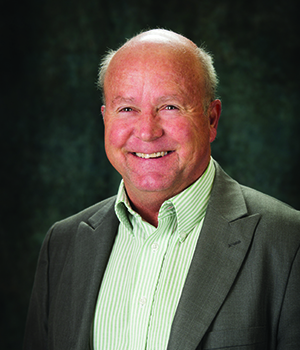 Dr. John Montgomery
Title: Professor of Anthropology
Office Location: Art and Anthropology (AA), Room 127
Phone: 575.562.2180
Email: This email address is being protected from spambots. You need JavaScript enabled to view it.
Vitae: Vitae
Website: enmu.academia.edu/JohnMontgomery
Education
1983 University of Colorado, Ph.D. in Anthropology
Dissertation: Anasazi Household Economic Autonomy: A Lithic Analysis
1977 Texas Tech University, M. A. in Anthropology
Thesis: The Mariposa Site: A Late Prehistoric Site on the Rio Grande Plain of Texas
1974 University of Arizona, B. A. with Distinction in Anthropology
Bio
John arrived at ENMU in 1984 to direct the Agency for Conservation Archaeology and became a faculty member in Anthropology in 1999. From 1985 to 2013 he served as Director of the Blackwater Draw National Historic Landmark Archaeological Site and Blackwater Draw Museum. His research interests include historic preservation, Paleoindian archaeology, Plains archaeology, and computer applications in archaeology. He has served on the board of the New Mexico Heritage Preservation Alliance and is an active member of the New Mexico Archaeological Council.
He has published/co-published many major cultural resource management reports as well as numerous peer reviewed journal articles and research reports. In 2006, Dr. Montgomery was selected as the recipient of the ENMU Presidential award for excellence in university service.
In addition to his academic pursuits, John enjoys working with computers, listening to music (all types), and reading.
Research Interests
Research interests include the southern high plains, Paleoindian archaeology, archaeological site stabilization, historical preservation, and cultural resource management.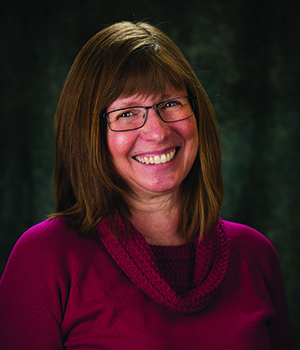 Dr. Kathy Roler Durand
Title: Professor of Anthropology, Department Chair, Anthropology Graduate Coordinator
Office Location: Art and Anthropology (AA), Room 133
Phone: 575.562.2303
Email: This email address is being protected from spambots. You need JavaScript enabled to view it.
Vitae: Vitae
Website: enmu.academia.edu/KathyDurandGore
Education
Ph.D. in Anthropology, 1999, Arizona State University
Dissertation: The Chaco Phenomenon: A Faunal Perspective from the Peripheries
M.A. in Anthropology - Bioarchaeology Program, 1992, Arizona State University
Thesis: Near Eastern Dental Variation Past and Present
B.A. in Anthropology, 1988, Arizona State University
Bio
Kathy Durand began teaching at Eastern New Mexico University in January 1993. She specializes in the analysis of animal and human bones recovered from archaeological excavations. Her fieldwork has ranged from Neolithic sites in Cyprus and Jordan to Chacoan and Hohokam sites in the U.S. Southwest. Kathy is a native of Phoenix, Ariz. In 2008 she was selected as the recipient of the ENMU Presidential
Research Interests
Dr. Gore's current research focuses on evidence of migration across the prehistoric northern Southwest using discrete dental traits on human teeth. She and colleagues have documented a close similarity for discrete dental traits between a sample from Chaco Canyon's Pueblo Bonito and a Pueblo III sample from Aztec Ruin. She also is conducting a long-term study into the ritual use of animals at Chacoan sites in northwest New Mexico. She has studied thousands of animal bones from Aztec, Guadalupe and Salmon Ruins to explore changes in diet and ritual practices through time at these sites.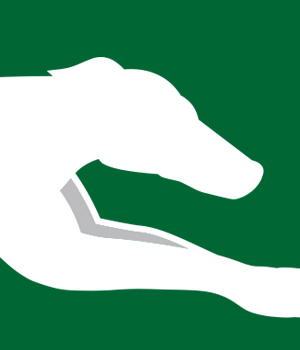 Barbara Senn
Title: Department Secretary
Office Location: Art and Anthropology (AA), Room 113
Phone: 575.562.2206
Email: This email address is being protected from spambots. You need JavaScript enabled to view it.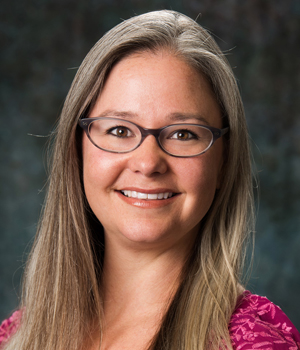 Dr. Heather Smith
Title: Assistant Professor of Anthropology
Office Location: Art and Anthropology (AA), Room 141
Phone: 575.562.2583
Email: This email address is being protected from spambots. You need JavaScript enabled to view it.
Education
Ph.D. Anthropology, Texas A&M University, College Station, TX
M.A. Anthropology, Texas A&M University, College Station, TX
B.A. Photocommunications, St. Edward's University at Austin
Bio
Heather Smith arrived at Eastern New Mexico University in 2016 to begin teaching and research at the home of the Clovis type-site. Her Masters thesis (2010, Center for the Study of the First Americans, Texas A&M University) focused on Clovis fluted projectile points using geometric morphometrics to understand relatedness in point morphologies and observation of shape trends across the North American continent. Her dissertation research (2015, Center for the Study of the First Americans, Texas A&M University) brought together geometric morphometrics and technological analyses of Clovis and non-Clovis fluted-point assemblages from across North America, especially Alaska/northern Yukon and the Ice-free Corridor in Western Canada, to address how fluted-point technology was culturally transmitted to the Arctic at the end of the last Ice Age and develop a better understanding of the cultural and adaptive contexts of the northern fluted-point phenomenon.
As a field scientist, she has worked on academic several projects, some of which include the Debra L. Friedkin site (TX), Bonneville Estates Rockshelter (NV), Owl Ridge (AK), Dry Creek (AK), McDonald Creek (AK), Serpentine Hot Springs (AK), survey of the Nenana, Tanana, and Susitna River valleys (AK), Chama River valley (NM), Creekside Village (NM), and the Epipaleolithic Kovrizhka site in eastern Siberia; as well as CRM projects in Alaska and Texas. She has also conducted laboratory analyses of curated archaeological materials at facilities across North America and emphasizes incorporation of curated collections in new research.
Research Interests
Her research interests include human adaptation and dispersals in the late Pleistocene, the adaptive role of lithic technology during the Pleistocene-Holocene transition, and quantitative methods of material culture analyses with an emphasis on geometric morphometrics, GIS, geoarchaeology, evolutionary archaeology, and cultural transmission. With a regional focus in Western North America, Dr. Smith specializes in the transmission of Paleoindian lithic technology between areas south of the late Pleistocene ice sheets and the Arctic.
One facet of her current research expands investigations of the cultural transmission and adaptive significance of fluted-point technology to include additional Paleoindian projectile points from the Southwest, such as Folsom and other late-Paleoindian point forms, to gain a diachronic perspective of cultural transmission within the region. This project incorporates new spatial analyses of archaeological materials from the Blackwater Draw site and a collaborative project investigating regional variability in the spatial structure of archaeological materials and geoarchaeology at Paleoindian sites located throughout the greater Southwest.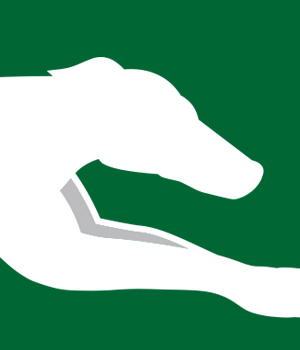 Dr. Erik Stanley
Title: Assistant Professor of Anthropology
Office Location: Art and Anthropology (AA), Room 135
Phone: 575.562.2322
Email: This email address is being protected from spambots. You need JavaScript enabled to view it.