Vote on Bond C Nov. 8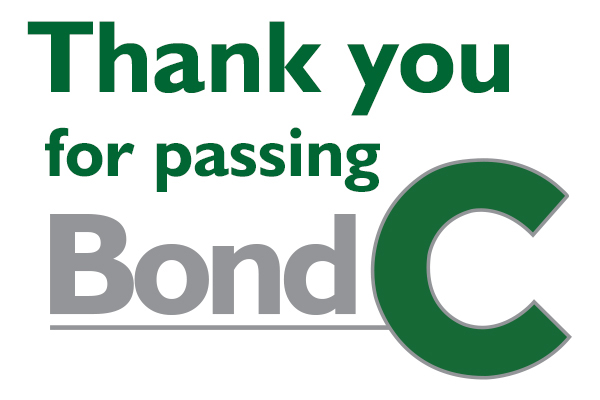 If Bond C passes, $131 million will be given to New Mexico's colleges and universities which will, in turn, bring 1,350 new jobs to our state. There are no new taxes coming from this Bond C. Additionally, ENMU would receive $11 million to complete renovation of the Golden Student Success Center (GSSC). Vote on Nov. 8! When you vote, be sure to turn the ballot over to vote on Bond C. You can also vote early between Oct. 22 and Nov. 5.
Announcements
Eastern New Mexico University is seeking comments from the public in preparation for our upcoming evaluation by the Higher Learning Commission (HLC). ENMU will host a visit from a team representing the HLC accrediting agency on April 17-18, 2017.