Announcements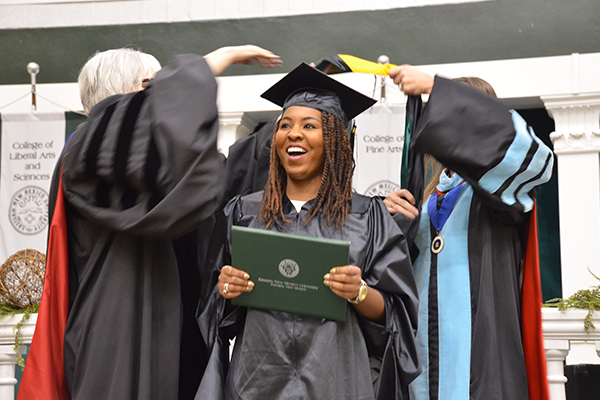 There are 467 candidates for graduation at ENMU's fall commencement ceremony at 10 a.m. on Saturday, Dec. 10, in Greyhound Arena (GA) in Portales. Following the ceremony, Alumni Affairs will host a reception for graduates and their families and friends in the South Gym.
Live Stream Fall Commencement Ceremony
Eastern New Mexico University is seeking comments from the public in preparation for our upcoming evaluation by the Higher Learning Commission (HLC). ENMU will host a visit from a team representing the HLC accrediting agency on April 17-18, 2017.