Outstanding Alumnus Award, Dr. Michael W. Moffitt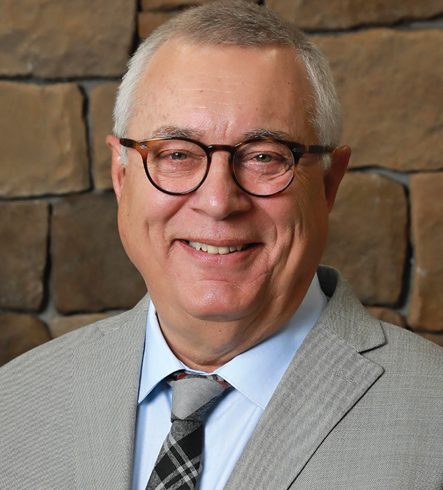 Dr. Michael W. Moffitt (BS 68) graduated from Eastern in 1968 with a Bachelor of Science in Zoology. He earned a dental surgery doctorate in 1972 from Baylor University College of Dentistry. Dr. Moffitt served in the U.S. Navy Reserve for two years at Camp Pendleton, California. After his time in the Navy, Dr. Moffitt received specialized training at the University of Missouri in prosthetic dentistry, where he taught as an assistant professor and received his certification as a specialist in prosthodontics in 1976.
He and his wife Reba (attended) relocated their family to Eagle Grove, Iowa. They founded a dental practice where he built an extensive referral business renowned for its exceptional cosmetic and implant restorative work. Dr. Moffitt reached the milestone of working in dentistry for over 50 years in 2022. He is semi-retired but continues to see patients seeking his specialized skills. He is a prosthetic advisor for 55 dentists with the Iowa Academy of Comprehensive Dentistry. He enjoys mentoring young dentists wishing to gain knowledge in his specialization. Dr. Moffitt has been a leader in Iowa's organized dentistry, serving on the Iowa Dental Association board and chairing three councils. He was a lead in 20 Mission of Mercy events in three states helping to provide over $18 million in free dentistry, and was honored as Iowa's specialist of the year in 2019 for his donated dentistry. An author, he has also been a long-time speaker at dental meetings
Dr. Moffitt continues to reside in Eagle Grove, Iowa, and is known to be kind and a friend to everyone. He takes pride in his community, serving as an EMT, a member of the park board, school board, Rotarian, and past president of the local Rotary Club. He serves on the board of directors of the Rotary Senior Living facility and the board of the locally-owned Grove Inn and Suites. In addition to taking pride in his local community, Dr. Moffitt routinely supports ENMU by attending the summer alumni golf tournament and Mix and Mingle.
Outstanding Alumnus Award, Jim Thrash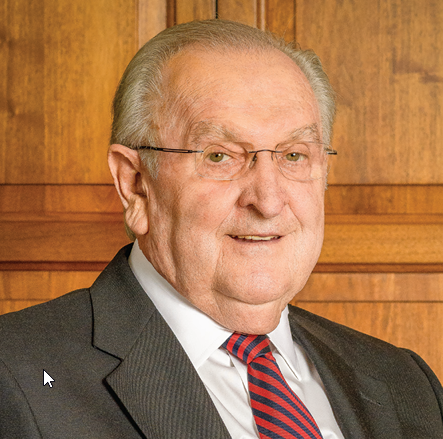 Jim Thrash (BS 69) graduated from Eastern in 1969 with a Bachelor of Science in Physical Education. Jim earned a basketball scholarship and played for legendary coach Harry Miller (BA 51) on two highly successful teams. After ENMU, Jim coached junior varsity and varsity boys basketball for seven years at Manzano High School in Albuquerque, New Mexico. During Jim's tenure, the Monarchs compiled a 141-31 record, won seven district titles and two State Championships, and Jim won a Coach of the Year award.
The following year, Jim was an assistant coach at Fresno State University in California, helping to lead the Bulldogs to four Pacific Coast Athletic Conference championships, three NCAA tourney berths, and an NIT Championship. Five players Jim recruited were drafted and had successful NBA careers.
Following his time at Fresno State, Jim coached for the highly successful College of Southern Idaho. In his second year, the Golden Eagles compiled a 28-4 record, won the Scenic West Conference championship, and Jim was named Conference Coach of the Year.
While Jim was coaching at Purdue University, the Boilermakers made it to the NCAA Men's Sweet 16 and, in his second year, made it to the Elite Eight.
Following his success as a college coach, Jim became an NBA talent scout for the Golden State Warriors and later the Charlotte Hornets with owner Michael Jordan. Jim spent eight years with the Hornets, scouting approximately 100 games per year. Jim concluded his scouting career with the Atlanta Hawks but still welcomes calls from NBA personnel about college basketball prospects.
In addition to his coaching and scouting experience, Jim has been a successful real estate investor. He has used his resources to help provide college scholarships to those who would not otherwise have been able to afford education.
---
For More Information
ENMU Foundation
ENMU Station 8
1500 S Ave K
Portales, NM 88130
800.FOR.ENMU (800.367.3668)
Phone: 575.562.2412
Fax: 575.562.2022