If you are interested in teaching chemistry in high school, you should major in chemistry with secondary science licensure. This degree combines a degree in chemistry with the education classes needed to teach in the secondary schools. The professional education requirements for this degree typically add an additional two semesters to the degree. (see more specific course information for this degree)
Special Services and Opportunities
The chemistry faculty will work closely with you to teach you the basics and advanced topics in chemistry. Our faculty have active research programs and there are opportunities for you to work closely with faculty on research projects.
Service and Mutual Interest Organizations
ENMU has several student organizations for students interested in physical sciences. Chem Club, Forensic Science Society and the Student Research Group all give you the opportunity to get more involved.
Scholarships and Financial Assistance
ENMU is committed to helping you finance your education with grants, loans and work-study offered University-wide. More than 80% of ENMU students are on some sort of financial aid. Additionally, many students work part-time jobs on campus to help finance their education.
Career Opportunities
There is a large demand for qualified high school chemistry teachers throughout the country. Despite budget limitations, science (particularly chemistry and physics) and math remain in demand in a considerable number of high schools. In some parts of the country, there is a severe shortage of qualified science teachers. Increases in student enrollments and projected retirements should contribute to a continued favorable job market for teachers. Excellent chemistry teachers are themselves lifelong learners and are willing to collaborate and share their expertise with other education and science professionals.
High School Courses
If you are interested in this degree, you should take as much math (up to calculus) and science in high school as you can.
Additional Degree Information
You can find additional information about the Bachelor of Science in Chemistry with Secondary Science licensure degree, including the courses you will take when you're a chemistry major at Eastern.
---
Connect with us on Social Media

Advisor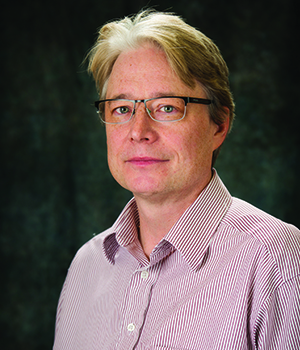 Associate Professor of Chemistry
Office Location: Eddy Hall (EH), Room 107
Phone: 575.562.2152