History
Although the youngest state university in New Mexico, we look with pride upon our accomplishments since the dream of having a university in eastern New Mexico first arose many decades ago. The Legislature of 1927 located the University in Portales, and the Legislature of 1929 approved the first appropriation for buildings. Although the first building was constructed in 1931, Eastern's doors were not opened to students until 1934. The institution operated as a two-year college from 1934 to 1940. The third and fourth years of college were first offered in 1940.
ENMU was accredited by the North Central Association of Colleges and Secondary Schools as a four-year liberal arts college in 1947. Graduate work leading to the master's degree was added in 1949, and the institution was officially designated Eastern New Mexico University in 1955.
Administration Building
This is the first building to be utilized by our institution when we opened our doors in 1934 as Eastern New Mexico Junior College. Students used to attend classes in the building and in a small farmhouse.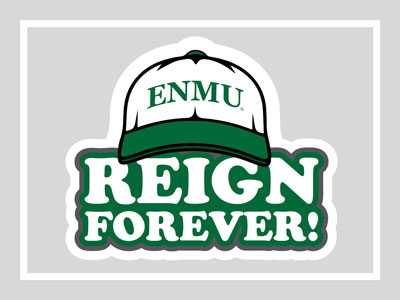 ENMU Fight Song
O Hail ENMU to You
May we ever be loyal and true.
Loudly our praises we sing
Through the ages, may they ring.
And all through our lives we will recall
the school that we love best of all.
Hail E-N-M-U to you
The Green and Silver, Green and Silver
reign forever.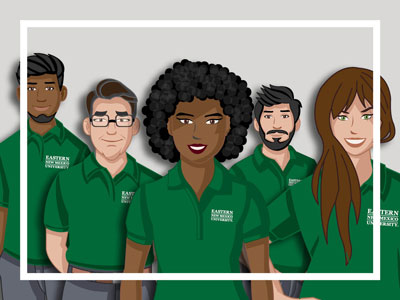 Green Friday
ENMU has a standing tradition of wearing green on Fridays. Students, faculty and staff all show their Greyhound Pride throughout the week and especially on Friday.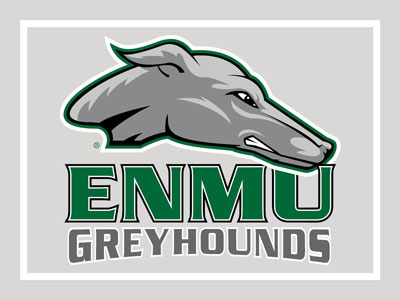 Greyhound Mascot
Early in the school's history, students rallied around the need for a mascot. There are a few stories that float around the halls as to why the Greyhound was chosen.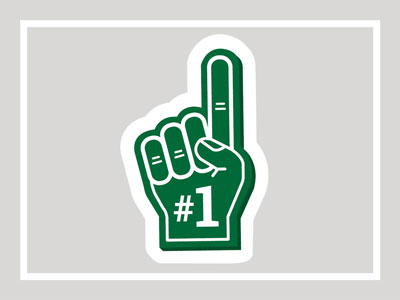 Homecoming
Alumni return to campus to celebrate their beloved alma mater alongside current students. Festivities include the bonfire, parade, luncheon, Songfest, tailgate and football game.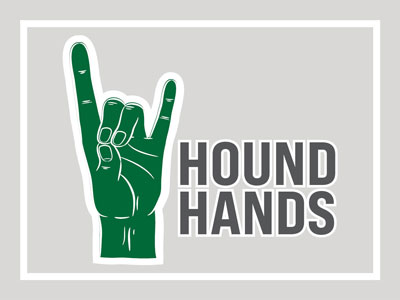 Hound Hands
Made by touching your thumb, middle and ring fingers together with your pinky and index fingers extended. This symbol shows your Greyhound spirit.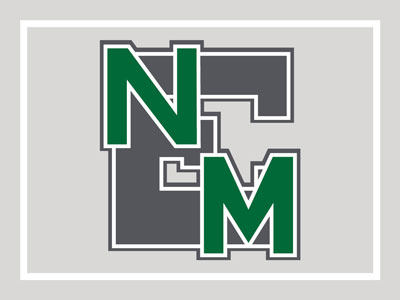 Legacy Mark
The University Letters adorned the institution's sweater/letterman jackets for many decades until it was discontinued in the 2000s. The iconic letters were brought by in 2022 and given a renewed purpose as an official primary mark of Eastern New Mexico University, known as the Legacy Mark.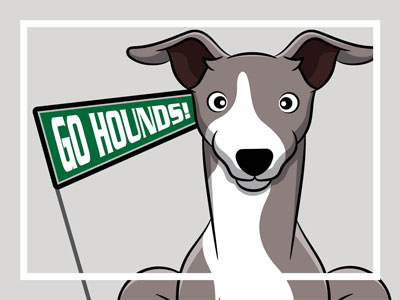 Ralph the Greyhound
Ralph joined the Greyhound tradition in the 1950s. He can be spotted at events across campus posing for pictures, signing autographs and sharing hugs.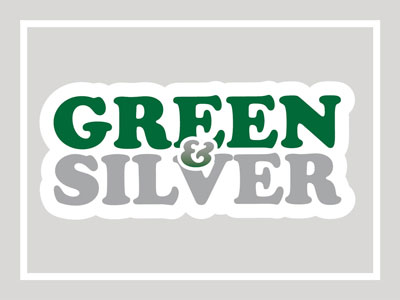 School Colors
ENMU's official school colors are green and silver.