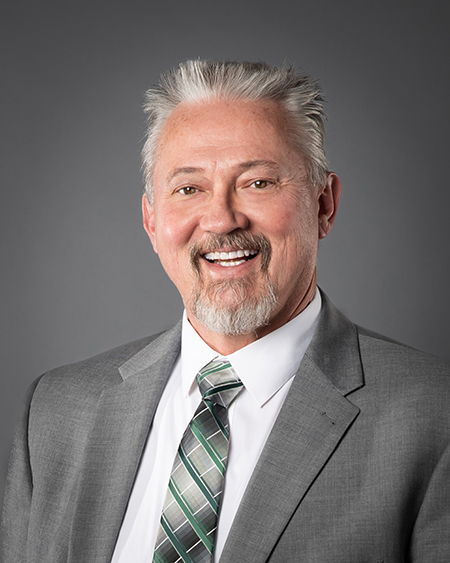 Dr. James Johnston is the 12th president of ENMU and the 3rd chancellor of the ENMU System. Dr. Johnston arrived at ENMU with more than 20 years of administrative experience, having served numerous leadership roles at other institutions throughout his career. He has a track record of success in leading enrollment growth, innovative programming, curricular offerings, and fundraising through traditional and innovative partnerships. As an administrator, he has dedicated his time, energy, and creativity to provide a supportive learning environment committed to student success.
Dr. Johnston is a first-generation college graduate. He began his education at South Plains College, receiving his Associate Degree in Radiologic Sciences in 1986. He earned his Bachelor of Science in Radiologic Sciences and his Master of Science in Radiologic Sciences from Midwestern State University. Dr. Johnston earned his Ph.D. in Health Studies from Texas Woman's University in 2006.
Dr. Johnston is the lead author of the Essentials of Radiographic Physics and Imaging, now in its 3rd edition. He is also a contributor and reviewer of several books and has numerous publications in refereed journals and scholarly publications. Dr. Johnston has always considered himself a teacher-scholar and strongly holds to a student-centered teaching philosophy.
Dr. Johnston's appointment as president and chancellor marks a return to New Mexico and West Texas for him and First Lady Stephanie Johnston. Dr. Johnston is originally from Slaton, Texas, and Stephanie is originally from Las Cruces, New Mexico. They are honored to serve the region they once again call home and are committed to ENMU and advancing its mission of student success.
For More Information Contact
Office of the President
ENMU Station 1
1500 S Ave K
Portales, NM 88130
800.FOR.ENMU (800.367.3668)
Phone: 575.562.2121
Fax: 575.562.2980