History
When Dr. Jack Williamson retired from his position as professor of English at Eastern New Mexico University in 1977, the University established a lectureship series in his honor – the Jack Williamson Lectureship. Ever since then writers, editors, artists and other speakers have gathered at ENMU every spring to share ideas, insights and their work with students, readers, viewers, creators, collectors and fans. Learn more about Jack Williamson with this Golden Library Guide.
The annual Jack Williamson Lectureship includes a luncheon with presentations by the guest of honor and mistress of ceremonies, readings by guest authors, time for book sales and signing and panel discussions on a variety of science fiction and fantasy topics. All events are open to the public and everything except the luncheon is free.
2020 Lectureship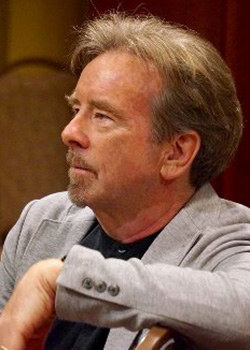 The 44th annual lectureship will take place Friday, April 3, 2020, with guests of honor James Patrick Kelly and Rebecca Roanhorse along with writers, friends and fans from across the region.
James Patrick Kelly has won the Hugo, Nebula, and Locus awards. He's published over 100 stories and his fiction has been translated into 18 languages. His newest project is "King of the Dogs, Queen of the Cats", a short novel coming in January 2020 from Subterranean Press. He writes a column on the internet for "Asimov's Science Fiction Magazine" and recently retired from faculty of the Stonecoast Creative Writing MFA Program at the University of Southern Maine where he taught for 15 years.
Go to James Patrick Kelly's website >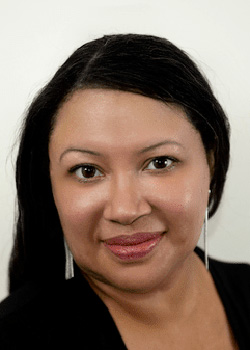 Rebecca Roanhorse is a Nebula, Hugo and Locus Award-winning speculative fiction writer and the recipient of the 2018 Astounding (Campbell) Award for Best New Writer. Her next novel, "Resistance Reborn", is part of "Star Wars: Journey to The Rise of Skywalker" and is out in November 2019. Her middle grade novel "Race to the Sun" for the Rick Riordan Present's Imprint will release in January of 2020. She lives in northern New Mexico with her husband, daughter and pups. She drinks a lot of black coffee.
Go to Rebecca Roanhorse's website >
Luncheon
The cost of the luncheon is $10, payable at the door, but advance reservations must be made by calling 575.562.2315 or emailing This email address is being protected from spambots. You need JavaScript enabled to view it.. Reservations must be received by Monday, March 30; any dietary restrictions should be indicated when reservations are made.
For More Information
Patrice Caldwell
This email address is being protected from spambots. You need JavaScript enabled to view it.
575.562.2315
---
Connect with Us on Social Media
Jack Williamson Lectureship Social Media Pages: