Is Social Work for You?
If you are interested in helping people, organizations or communities, ENMU's Bachelor of Social Work (BSW) can help you turn your passion into a career.
A social worker helps improve individuals' well-being and strives to alleviate poverty, oppression and social injustice while promoting respect for human diversity. Social work is unique in its emphasis on both the person and the social environment in a reciprocal relationship.
Career Opportunities for Social Work Majors
According to the U.S. Department of Labor's Occupational Outlook Handbook, the social work career path has a higher than average projected growth rate when compared to other occupations. The need for social workers across the country continues to grow. Social workers are licensed professionals found in a wide variety of practice settings including:
Health and mental health
Child welfare
Community-based organizations
Medical facilities
Schools
Youth services
Law enforcement
Courts
Corrections
Military issues
Nursing homes
Private practice
Correctional facilities
Hospice
Why Choose ENMU's BSW Program?
We pride ourselves on faculty who bring many years of field experience into the classroom. Our student to teacher ratio is low, which gives you more personal attention to help you be successful.
Additionally, our curriculum gives you the basic knowledge, skills and values you need for competent and ethical generalist social work practice. Field placement in your area of interest compliments your classroom experience. Faculty, field supervisors and field liaisons support your hands-on field experience. The BSW Field Instruction Manual outlines this process.
Whether you are on campus or taking classes from another location, the ENMU BSW Program will prepare you for licensure and advanced study.
ENMU Social Work Program Accreditation
Operating within the Department of Health and Human Services in ENMU's College of Liberal Arts and Sciences, our BSW Program follows the standards and guidelines of the Council on Social Work Education (CSWE) to prepare you to be competent, caring, ethical and effective social work practitioners.
The ENMU BSW Program is CSWE accredited and supports the principles of the National Association of Social Worker's (NASW) Code of Ethics throughout our curriculum.
Program CSWE Competency benchmarks are reported in the annual survey. This survey will be updated every 2 years in accordance with AS-4-B CSWE requirements.
Admission to ENMU's BSW Program
Our BSW program accepts new students in the fall and spring semesters. You must submit all application materials for admission and complete the application process by the published application deadlines to be admitted to the Bachelor of Social Work Program.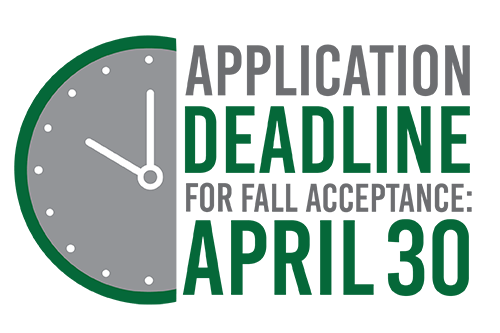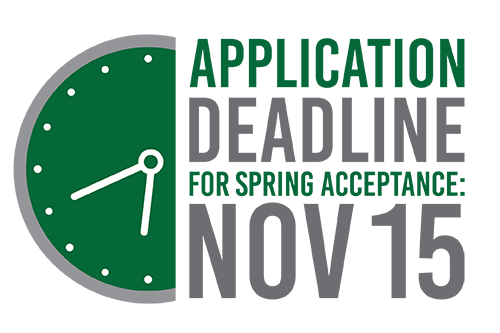 Program Application Process
The BSW Program application process involves applying to ENMU and the BSW Program, submitting and essay and three references, and completing an entrance interview. In order to be admitted to ENMU's Bachelor of Social Work Program, complete the following three steps.
Submit an ENMU Undergraduate Application for Admission (and be admitted to ENMU). If you are already an ENMU student, you do not need to fill out another Undergraduate Application for Admission. If you are applying as a new student, you may be required to submit official transcripts as a part of this process. For more information about applying for admission to ENMU see How to Apply.
Submit the ENMU Social Work Program Application. As your ENMU student ID number is required for this form, you will need to fill out the program application after you are accepted to ENMU. The BSW Program Application includes a 500-word essay about why you are interested in majoring in social work at ENMU. In addition to other general information, the application form also requires you to provide contact information for three professional references (including their names, email addresses, phone numbers and mailing addresses). Professional references may include: supervisors, teachers, coaches, advisers or practicum supervisors. Please note: Family and friends are not considered to be professional references. We will contact your references to send them a BSW Reference Form with instructions about how to submit their reference. Tip: Be sure to give them plenty of lead time, and let them know ahead of time that the BSW Program has to receive their signed reference form before your application can be processed (see application deadlines below).
Schedule your entrance interview. Once we receive your BSW application and references, you will be contacted by Program Secretary Christyn Lee to schedule your entrance interview. You will interview with a BSW faculty member on campus or by distance via Zoom (video conferencing app).
Please note: We must receive all application materials including references before we can process your admission.
If you have any questions during the application process, contact the BSW Program Secretary Christyn Lee
After You Are Admitted to Our BSW Program – Next Steps
Once you are accepted into ENMU's Bachelor of Social Work Program you will need to complete the following items:
Declare your major. Go to enmu.edu/Declare. When you declare your major, you'll choose the College of Liberal Arts and Sciences and then the Department of Health and Human Services to find the Bachelor of Social Work option.
Read the ENMU BSW Student Manual, sign and return the acknowledgement page. Once you have read the ENMU BSW Student Manual, print, sign, and fax the acknowledgement page (the last page of the document) to the BSW Program at 575.562.4401 or email a scan of the page to

[email protected]

. This page will be kept in your BSW student file.
Meet with Your Social Work Program faculty adviser. You will meet with your adviser each term to monitor your academic progress and path to graduation. These advising sessions are also a great opportunity for you to explore post-graduation employment interests.
Need More Information about ENMU's BSW Program?
If you need additional information or want to discuss how you may fit with our Social Work Program family at ENMU, we'd love to hear from you! Call Social Work Program Director .