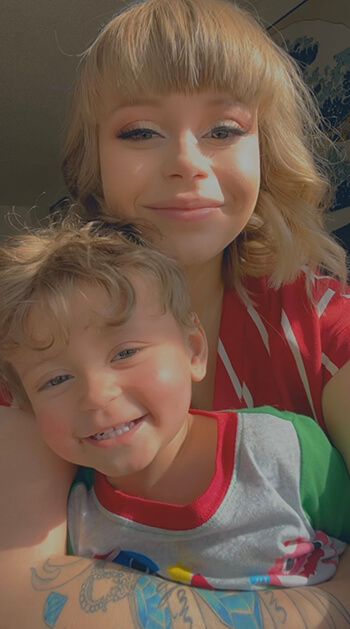 Zoe Rodriguez, a social work major, plans to graduate from Eastern New Mexico University this spring and start a career focused on child welfare.
She shares, "I hope to work as a Child Protective Services worker to ensure the safety and well-being of children by intervening in reported incidents of child abuse and providing a secure environment for children who are found to be at risk and work with families on treatment plans in hopes to reunify them."
The soon-to-be Greyhound Grad hopes to obtain a master's degree in social work and become a licensed master social worker (LMSW) one day. "My dream is to complete graduate school and maintain a stable career and become financially stable to ensure a bright future for my children," says the mother of two sons.
Zoe's passion for helping people, especially children, spurred her decision to pursue an education in social work. She explains, "Social workers in the child welfare system offer lifelines for children and families who are going through difficult times. This occupation appeals to me since it allows me to make a good contribution to society on a daily basis."
The three-time dean's list honoree was born and raised in Melrose, New Mexico. She has an older sister and five nieces. Her mother is a certified professional medical coder (CPC).
After completing her sophomore year of high school, Zoe earned her high school diploma through the Archways to Opportunity online high school program offered by McDonald's for employees in good standing with the company in 2018.
She graduated from Clovis Community College with an Associate of Science in Behavioral Science and an Associate of General Studies in July 2020.
She chose to attend Eastern because of the "location and the program I was interested in at the time of applying for admission."
Zoe's favorite thing about life as a Greyhound is "being a part of a thriving community with many resources available to students to help them succeed."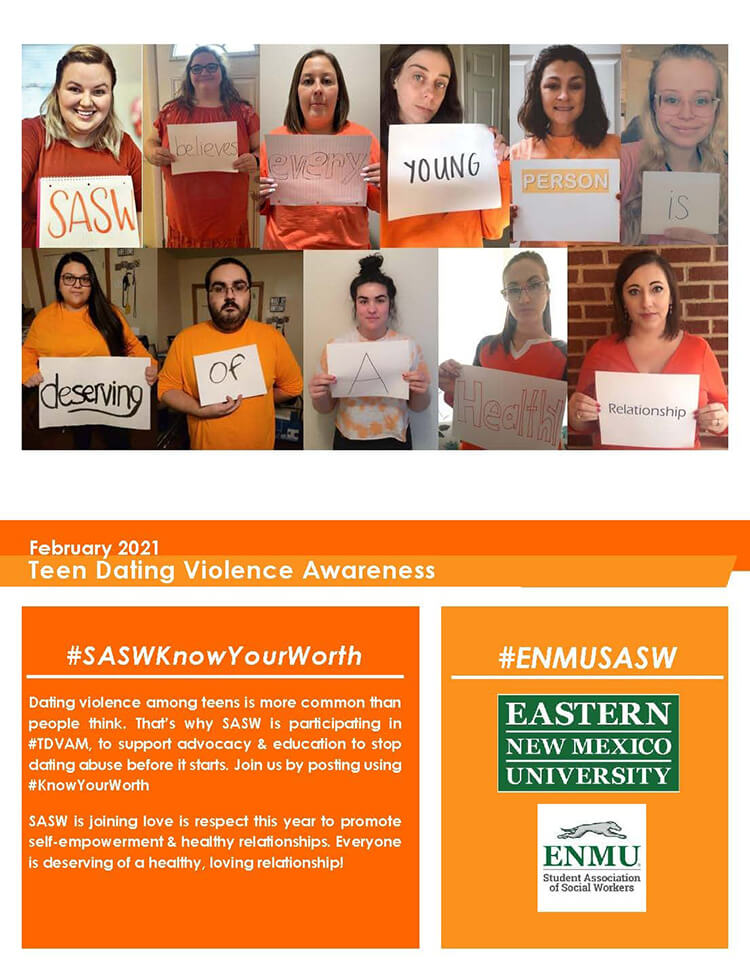 Zoe was a member of the Student Association of Social Workers in fall 2020, where she participated in a Bullying Prevention Day event and an auction to help make positive changes in the community. She is a Title IV-E CYFD Stipend Scholarship recipient and a member of the Phi Alpha Omicron Rho Social Work Honor Society. She is currently employed as a student worker for the ENMU Advising Center.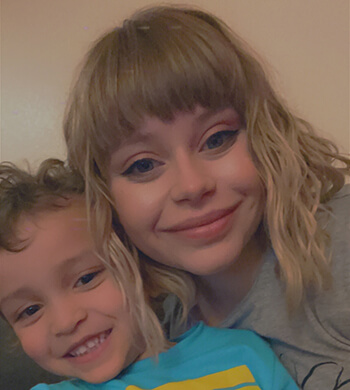 Zoe is focused on a community action/advocacy project for her Social Work Practice IV course this semester. "I will use community-based action to promote social, economic and environmental justice for this project," she shares. "This project will allow me to apply diverse group and community theories to real-world case studies in order to bridge the gap between abstract theoretical constructs and experience."
Her mentor at ENMU is Mrs. Deborah Chavez, a CYFD Liaison. Zoe says, "She has helped me tremendously during my time here at ENMU. I want to thank her for all the helpful advice she has given me as a CYFD Stipend student."
The course that stood out the most to Zoe so far is Human Behavior in the Social Environment. "The knowledge I gained from this class taught me about decisions social workers make and provided an insight on how they make those decisions," she explains. "This class provided comprehensive knowledge on individuals and their environments."
Zoe has something to share with students interested in her field of study: "Social work is a diverse career and provides individuals with an opportunity to help those in need."
The senior enjoys the pergola area at the center of campus. "It is a relaxing place to study and have a stunning view of the campus," she says.
Her hobbies include video games, cooking and spending time with her children, nieces, friends and pets.