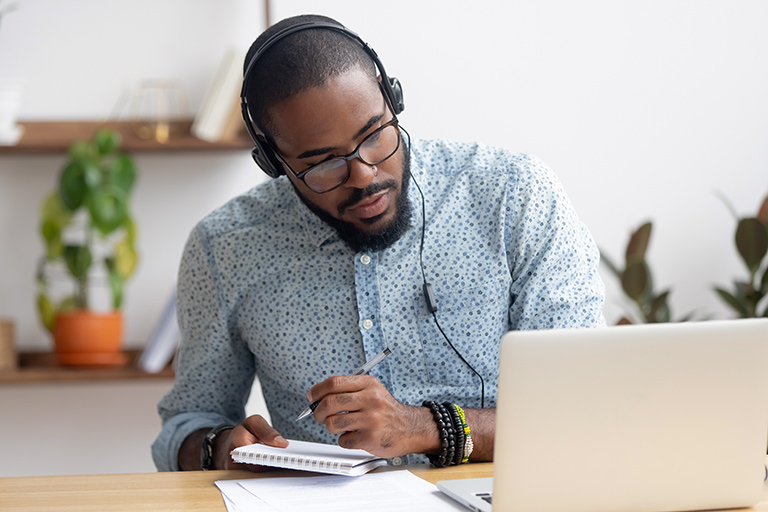 Fast and Flexible MBA
Our 100% online program is designed with the working professional in mind. Start any semester and finish in as little as 12 months.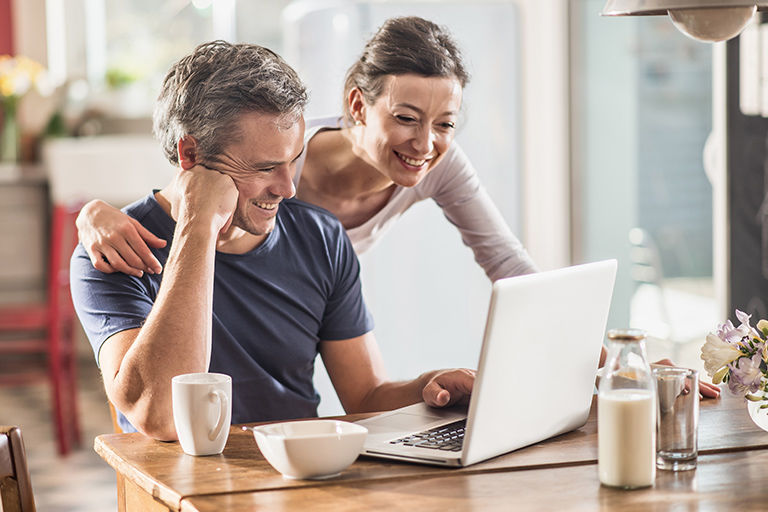 Affordable MBA
We offer one of the most affordable programs in the country with tuition and fee rates for as low as $310.50 per credit hour.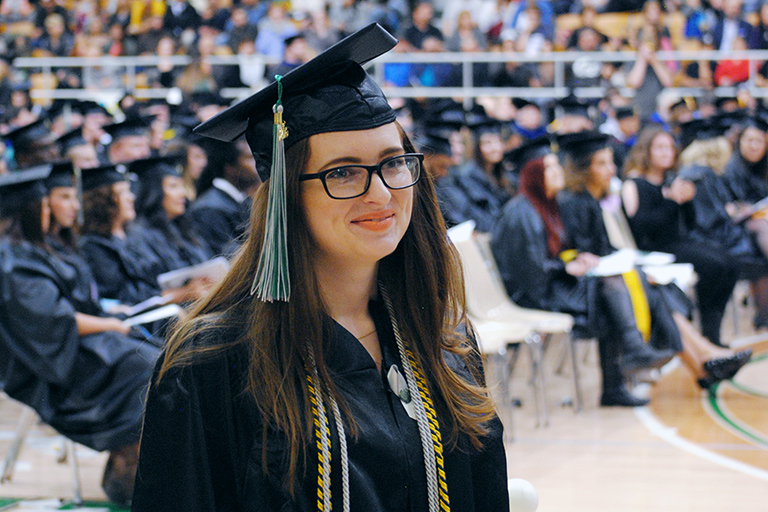 Established and Accredited MBA
We have been offering master's degrees for over 60 years. All of our College of Business programs are ACBSP accredited.
ENMU is ranked as the 22nd fastest growing master's level university in the nation by the Chronicle of Higher Education. Our Master of Business Administration Program is regularly included in ranking lists across the web for being the best online MBA and the most affordable online MBA.
Find more information with the links below or fill out the form to get started.
Get Started Today!
We'd love to hear from you! You can give us a call or fill out the form to get more information.
Graduate Coordinator

Assistant Professor of Economics/MBA Coordinator

Office Location: College of Business (COB), Room 225

Phone: 575.562.2364
Our online Master of Business Administration (MBA) program is designed to prepare you for responsible managerial positions in an increasingly complex business environment. Earning your MBA at ENMU is an investment in your future!
Our MBA program is designed to meet the needs of working adults. Courses are offered through web-based instruction.
In our MBA program, degree emphasis is placed on the development of managerial generalists, rather than specialists, and requires study in all major functional areas of business.
Our MBA program has several components: skill competency, undergraduate common professional component courses and core classes. If you are pursuing the MBA at ENMU, you will complete 30 hours of coursework.
MBA Program Highlights
Affordable and Quality Master's in Business Administration
Eastern New Mexico University has the second lowest bachelor's and master's-level tuition in the state of New Mexico and has one of the most affordable graduate tuition rates in the United States. If you are an out-of-state student enrolling in 6 or fewer hours per semester, you'll pay tuition and fees at the low in-state rate.
Graduate Tuition and Fees Financial Assistance for Graduates
Career Opportunities with an MBA
An MBA is as flexible as you are. You can work in a traditional business environment, filling many different roles, start your own business or go on to a graduate school to eventually enter academia as a professor. An MBA can also open up new opportunities for advancement in your current job. Our curriculum is aligned with the current needs of employers and industries. Some potential careers open to graduates with an MBA are:
Entrepreneur
Business owner
General and operations manager
Marketing manager
Finance officer
Business operations specialist
Management analyst
Human resource specialist
Business researcher
In addition to great faculty, Counseling and Career Services offers free job placement assistance to all students, so if you are looking for another job, we can help you.
Admission Requirements for MBA Program
Regular Status:
Admission into the program with regular status is based on the following criteria:
You have an overall undergraduate grade point average (GPA) of 3.0 or higher AND
The completion of the Common Professional Component (CPC) courses with a cumulative GPA of 3.0 or higher. OR
The Graduate Management Admissions Test (GMAT) score of 450 or higher AND completion of all CPC courses.
Provisional Status:
If you have not completed all of the Common Professional Component (CPC) courses, you may be considered for provisional admission. You will have to complete BUS 555 "Business Foundations for MBA" with at least B before being considered for admission with regular status.
If you have an overall undergraduate GPA and/or cumulative GPA on the CPC courses of less than 3.00 but more than 2.4999, you may be considered for provisional admission, based upon the last 36 credit hours in the undergraduate degree, prior graduate degrees and relevant work experience.
To be admitted with regular status, full-time students must earn a minimum of a "B" grade in all courses during their first semester of enrollment. Part-time students must earn a minimum of a "B" grade in every course during their first two or three semesters of enrollment, depending on the number of course(s) taken each semester.
Once you have successfully completed the requirements for admission as specified at the time of provisional admission, the graduate coordinator will notify you and the Graduate School of your change in status.
Graduate School Admission Procedures MBA Admission Requirements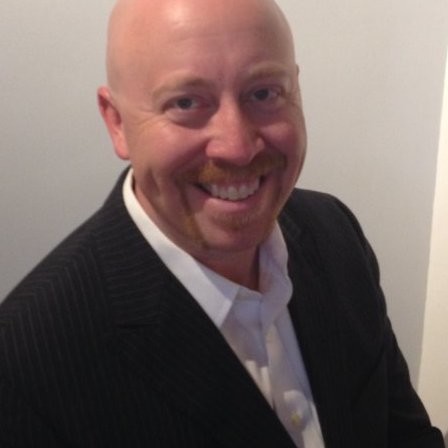 Master of Business Administration Program Requirements
Note: Degree information shown on this page is based on the 2020-22 Graduate Catalog.
MBA Core Requirements (30 hours)
Course
Credits
ACCT 551 Accounting for Managers
3
BUS 501 Law, Ethics, and Social Responsibility
3
BUS 518 Managerial Research Analysis
(Should be taken during the first semester of coursework)
3
BUS 553 Integrative Strategic Management
(Can only be taken the very last semester of coursework; prerequisite is FIN 541. While MGT 530 and MKT 517 are strongly recommended)
3
ECON 525 Managerial Economics
3
FIN 541 Managerial Finance
(Prerequisite: ACCT 551)
3
IS 500 Information Systems for Managers
3
MGT 520 Leading Human Resources
3
MGT 530 Production and Operations Management
3
MKT 517 Marketing Management
3
Note: Individual Research (579) or Topics (593) courses cannot substitute for any MBA Core Requirements.
Comprehensive Integrative Experience
A comprehensive integrative experience is required for all MBA degree plans and is completed as part of BUS 553. The specific format of the comprehensive integrative experience will be determined each academic year by the COB graduate faculty and is part of the MBA Program assessment activities. You may only complete the comprehensive integrative experience during your last semester.
Apply Now
If you are interested in pursuing an MBA, please submit an application or contact us for more information.
Dr. Kayhan Koleyni
Assistant Professor of Economics/MBA Coordinator
College of Business (COB), Room 225
575.562.2364
-or-
Graduate School
ENMU Station 24
1500 S Ave K
Portales, NM 88130
575.562.2147
All required admission materials should be sent directly to the Graduate School:
Graduate School
ENMU Station 24
1500 S Ave K
Portales, NM 88130
575.562.2147
---
MBA Social Media Pages:

ENMU combines an engaging learning environment with current technology to provide a rich educational experience. We focus on preparing students for careers and advanced study; promoting citizenship and leadership skills and values; supporting excellence in teaching and research; and empowering students to respond to a rapidly changing world. With affordable tuition, evening classes as well as select online courses, we offer an education that fits your lifestyle and puts your career goals within reach. Apply now or contact us for further information on how to advance your career by earning a Master's in Business Administration.