Develop Your Talent at ENMU
ENMU has been a musical destination since 1934! At Eastern, you'll receive the personal attention you need to fulfill your musical and personal potential. Our faculty is nationally and internationally known and is dedicated to helping you achieve your goals. Additionally, Eastern New Mexico University has been an accredited institutional member of the National Association of Schools of Music since 1960.
Accrediting Association Contact Information:
National Association of Schools of Music
11250 Roger Bacon Drive, Suite 21
Reston, VA 20190-5248
703.437.0700
[email protected]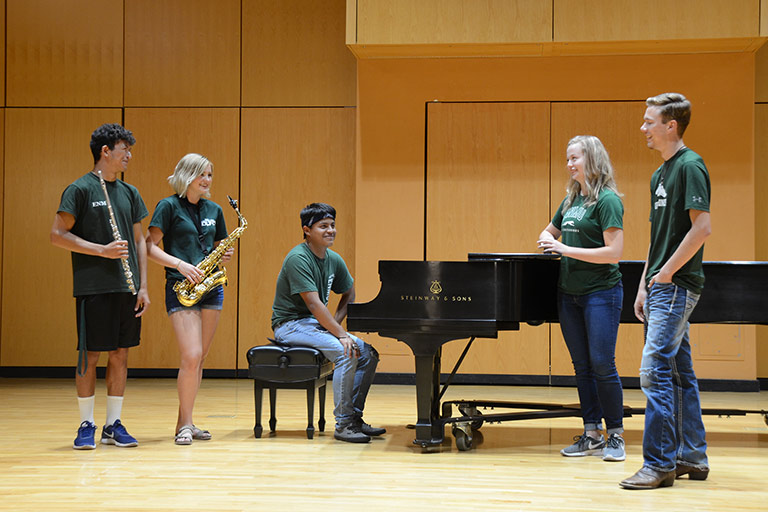 Auditions
After you apply to ENMU, you should consider scheduling an audition. Instrumental, vocal, and piano programs have different audition requirements.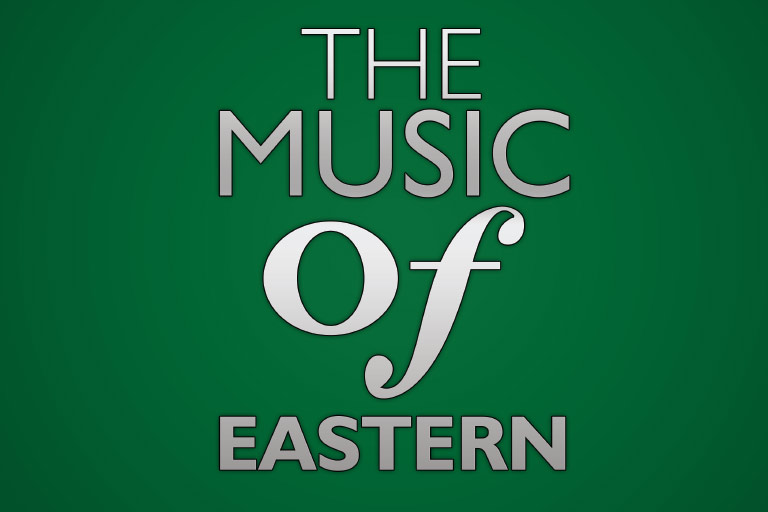 Music Degree Programs
Whether performance, teaching, or composition, our degree programs provide a path with a music program dedicated solely to baccalaureate education.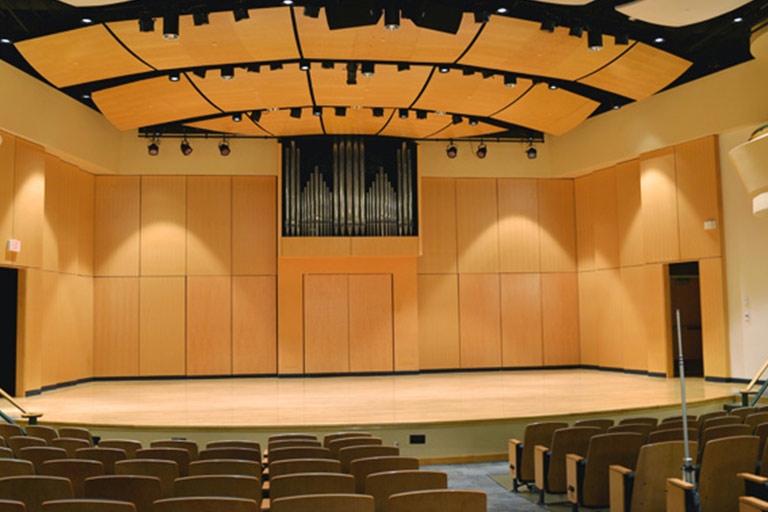 Music Facilities
Our top-notch facilities including a variety of rehearsal rooms, performance venues, and meeting spaces support our programs' excellence.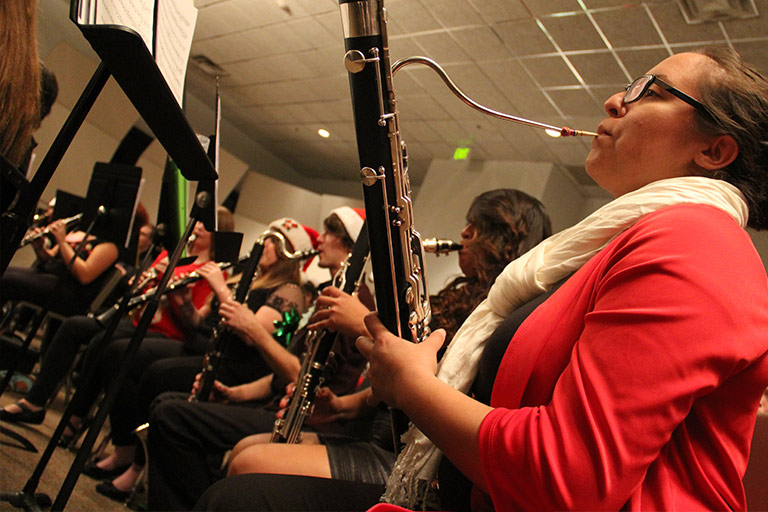 Instrumental
Our quality faculty, bands, and performance ensembles offer outstanding training to woodwind, brass, keyboard, and percussion musicians.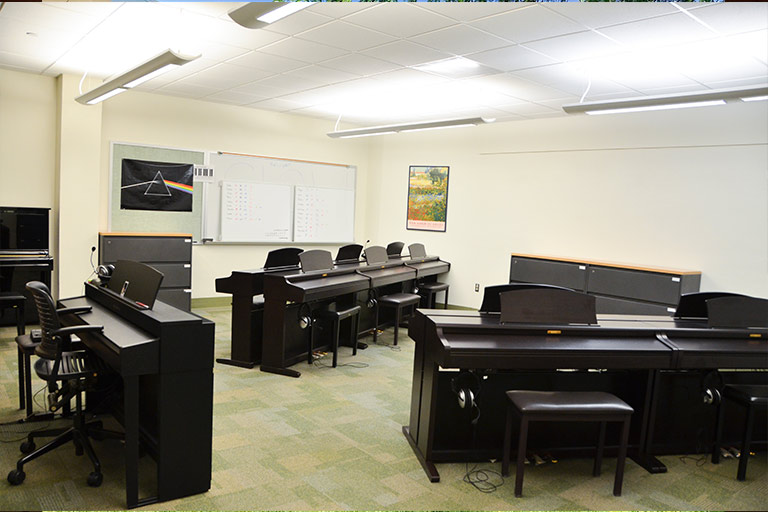 Piano
A foundation of applied lessons, performance, coursework, and accompanying provides experience for performing and accompanying careers.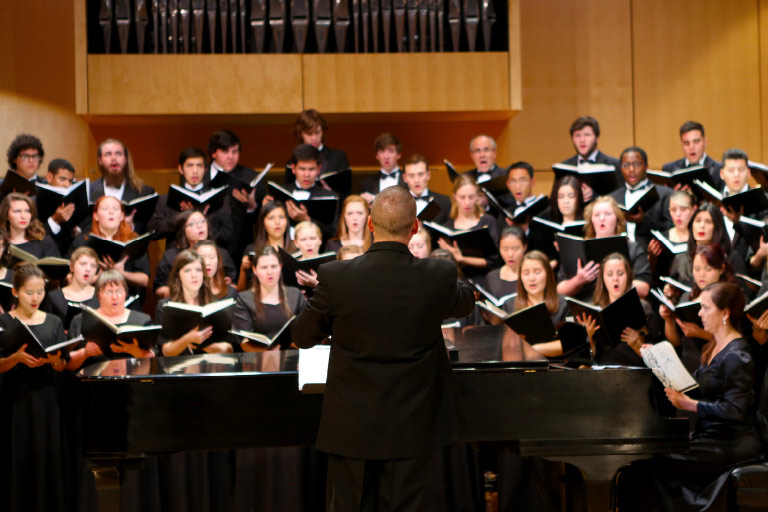 Vocal
Our vocal music program trains singing performers and prospective vocal and choral educators. Scholarships are available if you qualify.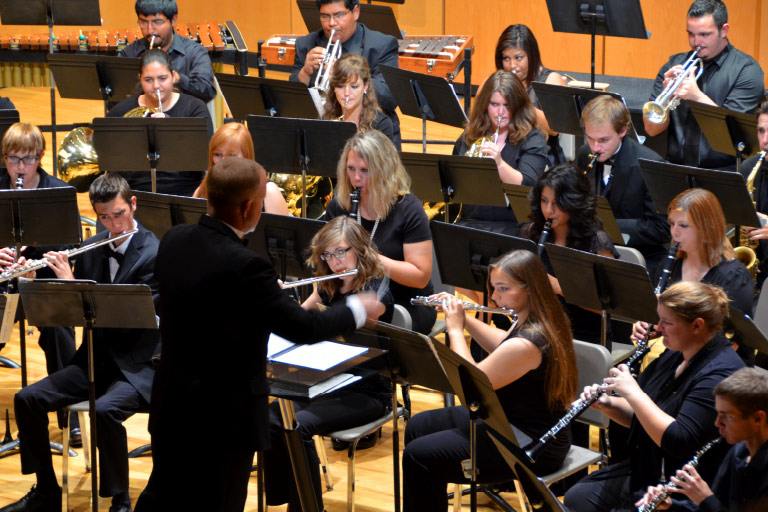 Performance Ensembles
Instrumental and vocal ensembles provide performance experience to students interested in music. Some ensembles are open by audition only.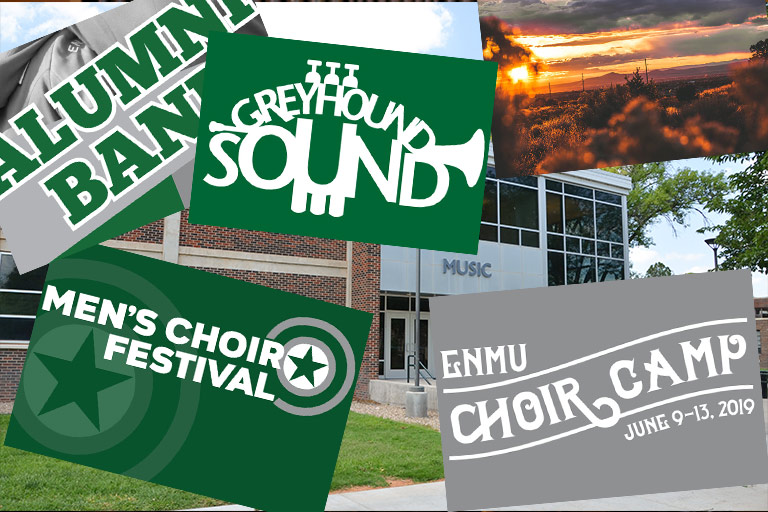 Special Programs and Events
Find info for Hound for a Day, choir camps, Green & Silver Classic, The New Mexico Thing, Men's Choir Festival, and more.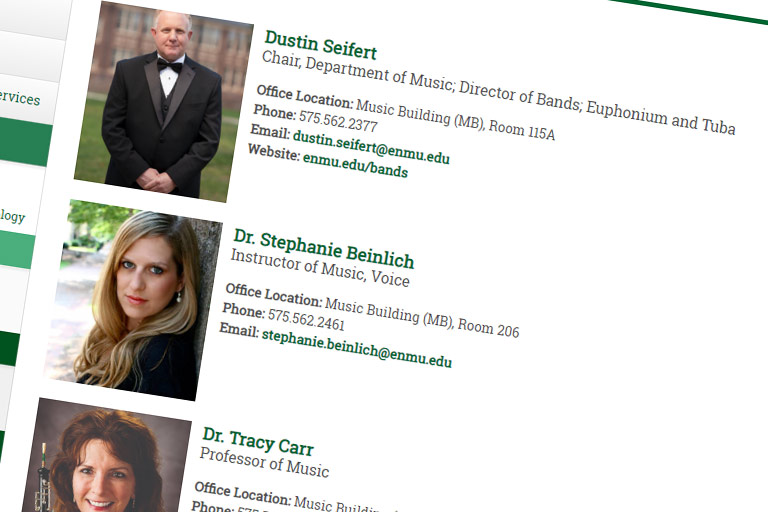 Faculty and Staff
Our faculty includes nationally and internationally established educators, scholars, performing artists, conductors, and composers.
Department of Music Mission
The Eastern New Mexico University Department of Music is committed to providing:
Development of the individual student as an artist, educated member of society, and expressive human being
Exceptional professional preparation
Educational and aesthetic experiences for the community and region
Response to the changing needs of contemporary society
Scholarships
The ENMU music program annually awards a variety of financial assistance to music and non-music majors. These awards are generally in the form of scholarships, fee waivers for private lessons, and dormitory room grants. The band and choir each award substantial stipends to participants. These stipends are awarded based on the vocal or instrumental needs of the ensembles and may be renewed. Music stipends are based on participation and do not affect other forms of financial aid.
Additional resources of financial assistance, such as federal grants, work-study money and loans, can be obtained through the Office of Financial Aid when you fill out a FAFSA, or from the ENMU Foundation by way of additional scholarships. ENMU also awards University-wide Admission Scholarships to students who achieve superior academic skills and high ACT or SAT scores.
More Financial Aid Information Browse Scholarships
---
Music Department Helpful Links
---
Connect with us on Social Media:
---
For more Information
Department of Music
ENMU Station 16
1500 S Ave K
Portales, NM 88130
800.FOR.ENMU (800.367.3668)
Phone: 575.562.2377
Fax: 575.562.4480