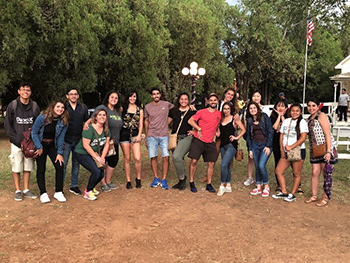 The Office of International Affairs was created to meet the needs of international students and to share the diverse backgrounds of our campus community.
International Affairs Services
Assistance and support for international students and incoming students
Help you adapt and adjust to the ENMU environment and living in the United States
Plan and coordinate activities to make ENMU your home away from home
Provide a place for you to get help with academic issues or anything you may need
Assist the International Club
Involvement Opportunities
International Affairs assists with the International Club. The International Club is one of 50+ student organizations at ENMU that help you meet other students who share common interests.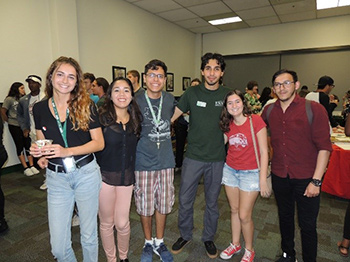 Your involvement in the International Club can also enhance your resume because it documents your leadership and service experiences on campus.
The club hosts socials exclusive to international students and other socials that are open to the campus community. These socials provide a great way for you to build confidence in your English communication skills and to help you navigate American culture.
We also provide regular (fun!) workshops that give you information and context about American culture including holidays, slang expressions and other customs that you have to experience to really understand. These workshops also give you a chance to share information your country's customs and holidays to help others learn more about you and your culture.
With Eastern's Office of International Affairs and International Club, you'll have an ENMU family who believes in you and will help you be successful.
Get more information in the International Affairs portal >
---
Social Media

---
International Affairs
ENMU Station 38
1500 S Ave K
Portales, NM 88130
Phone: 575.562.4915
Fax: 575.562.4918
Email: [email protected]