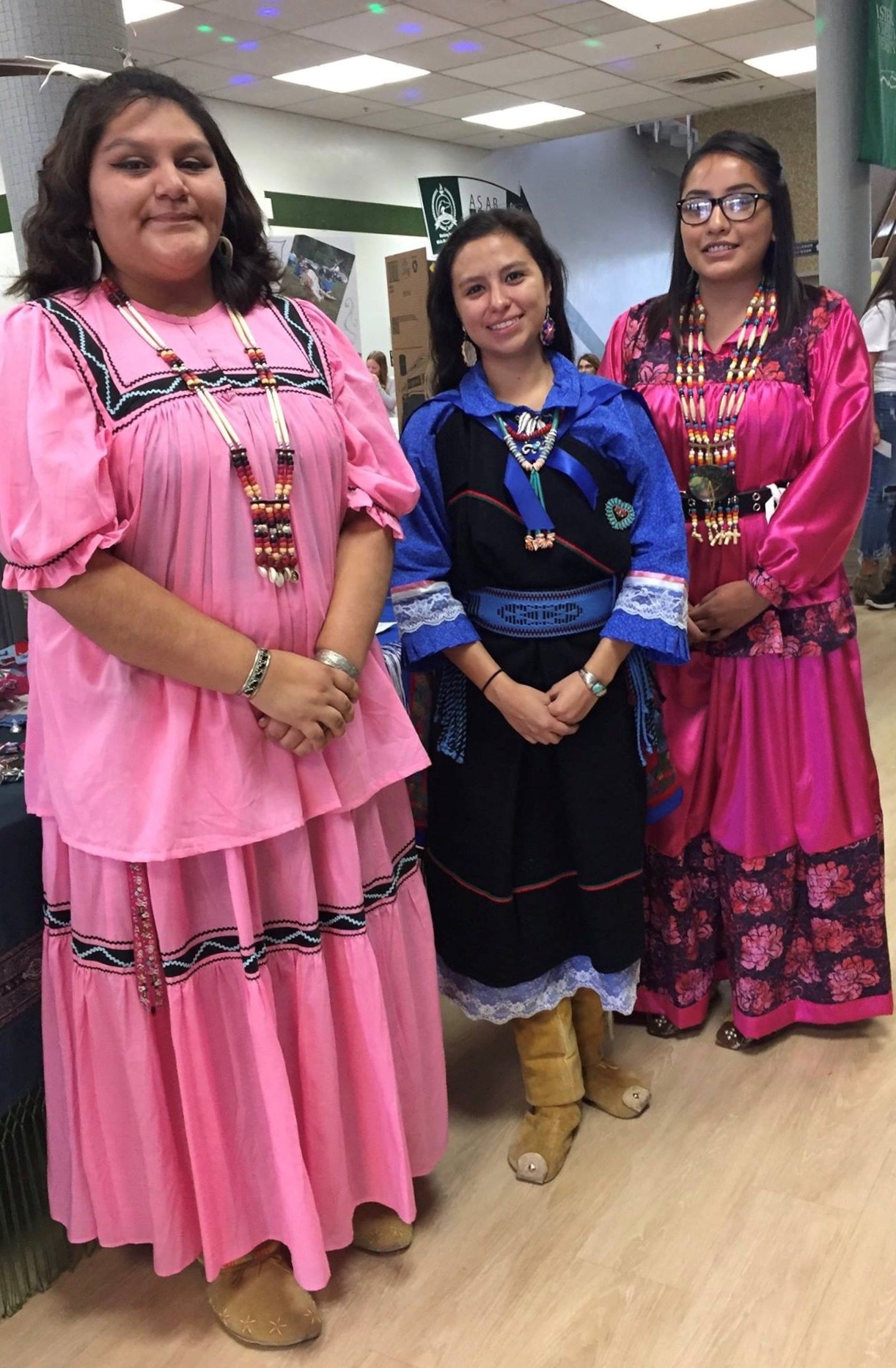 Halito (Choctaw), Osi yo (Cherokee), Den zho (Apache), Hau (Lakota), Ya'a'teeh (Navajo)
The Office of Native American Affairs at Eastern New Mexico University is here to provide cultural awareness and to give information, services and support to any student who wants to learn more about Native American culture.
Most of our Native American students are from the Four Corners region. The goal of the office is to assist and provide Native American students with all the support and information they need to acquire successful education.
Being away from home and culture is difficult, but when you are surrounded by other students who can relate and interact with you based on your background and life experiences, ENMU can feel like a home away from home.
Please come by the Office of Native American Affairs located in the Student Success Center on the ground floor of the CUB, so we can meet you and make you feel welcomed!
Get more information in the Native American Affairs portal >
Native American Heritage Month
Although the first "American Indian Day" was declared by the State of New York in 1916, a month-long recognition of Native Americans was not achieved until 1990. In that year, President George Bush declared the first National American Indian Heritage Month on August 3rd. His action was based on legislation presented by Senator Daniel K. Inouye (D-Hawaii) and Congressional Delegate Eni Faleomavaega (D-American Samoa).
The Purpose of National American Indian Heritage Month is to honor and recognize the original peoples of this land. The office of Native American Affairs has planned a month full of activities and events.
More information about Native American Affairs Events >
Native American Scholarships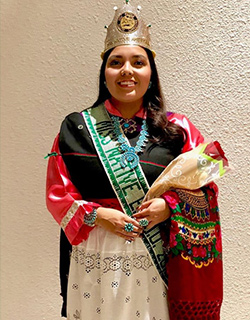 Miss Native ENMU
'The Miss Native ENMU pageant is hosted annually by the office of Native-American Affairs during Native-American Heritage Month in November. Contestants must be single, have no dependents and hold a Certificate of Indian Blood (C.I.B) to be eligible to compete. Miss Native ;ENMU will hold her title for an entire academic year (November to November), and will receive a scholarship for her attributions to Multicultural Affairs and the faculty/student body.
For more information about the Miss Native ENMU >
---
Social Media
---
Native American Affairs
ENMU Station 38
1500 S Ave K
Portales, NM 88130
Phone: 575.562.2470
Fax: 575.562.4918
Email: [email protected]