Online Master's Degree in Educational Technology
Gain knowledge and skills to effectively integrate technology into the classroom
Complete the form below to get more information about the Master of Educational Technology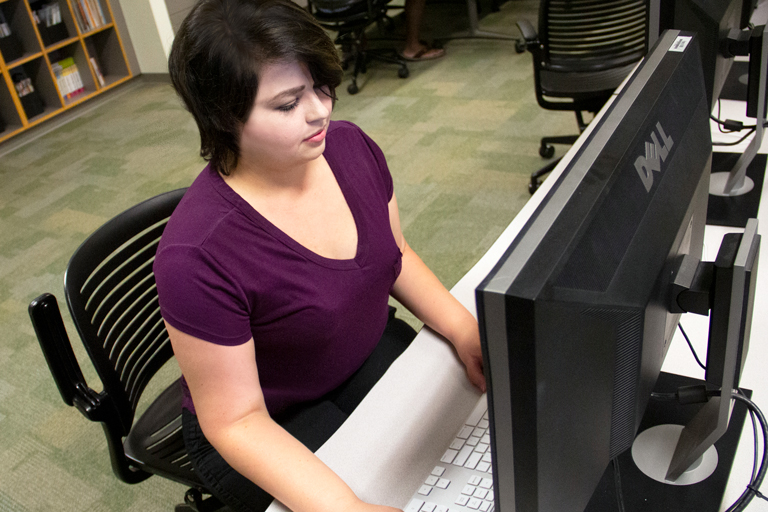 Online Program
Our program is designed for the working professional in mind. You can balance your full-time work and your personal life while getting your educational technology degree.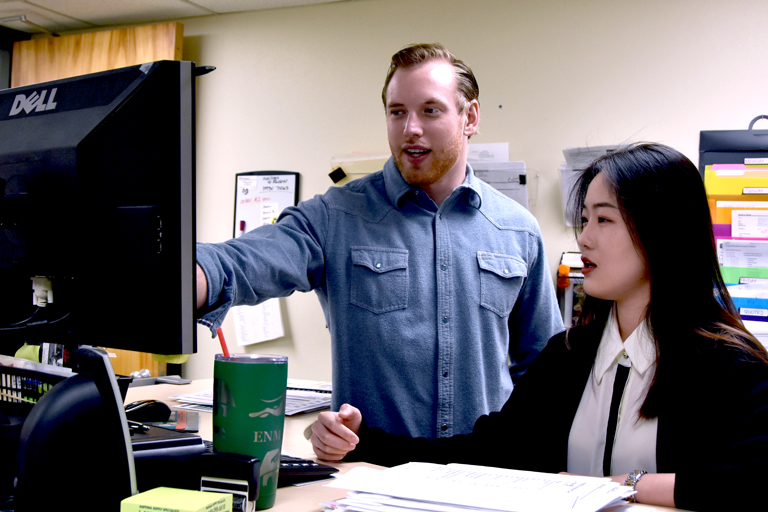 Practical Learning
Covers social and ethical issues for teachers and project-based, inquiry-based learning with technology. It's not about the technology, it's how to use it effectively in the classroom.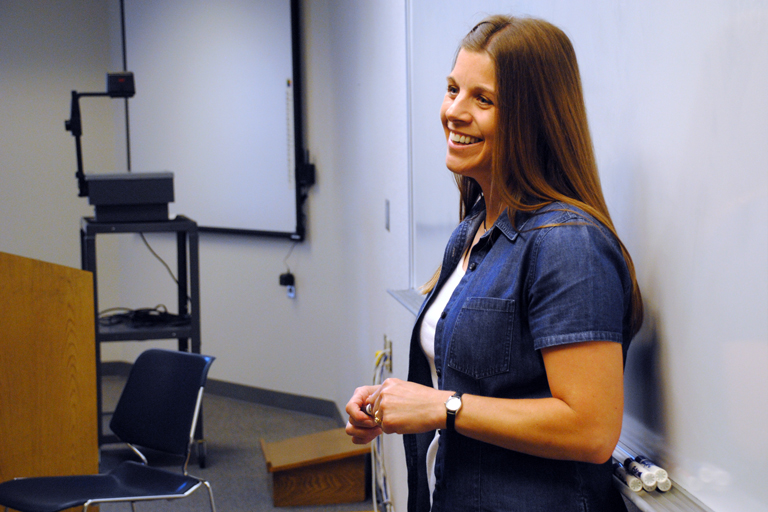 Small Classes
Courses are set up in a discussion format where you'll share knowledge and applications for using various forms of technology in teaching with your instructors and classmates.
Online Master's Degree in Educational Technology Program Details
The Master of Education with emphasis in educational technology is an advanced degree program that focuses on integrating technology to improve teaching and learning in the K–12 classroom. The program provides you with the knowledge and skills needed to successfully implement technology into K–12 curriculum and instruction.
You'll develop an in-depth expertise in emerging educational technology practices and build a foundation allowing you to serve as a technology leader in the classroom, school and district.
In addition, when you complete 24 hours of graduate courses in technology, you'll receive a New Mexico information technology coordinator endorsement.
See how to apply for this master's in educational technology
Learning Format for Educational Technology Master's Degree Coursework
Our graduate degree in educational technology is designed to be completed 100% online. You'll complete readings, assignments, discussions on Canvas, individual projects and presentations, quizzes and tests throughout the semester.
Recorded lectures via Mediasite will connect you with professors and other students on your own time. In all classes, participation related to recorded lectures can be done at your convenience, rather than during a specific time.
To fulfill your graduation requirements for this program you must pass online comprehensive exams from wherever you are located.
Advising for the Education Technology Master's Degree
If you are taking the time to complete an advanced study program, we know you want not only the benefits from our classes, but also our faculty's professional experience. To support you, we offer advising meetings via email and phone. We want you to feel connected and prepared to complete your comprehensive exams.
Educational Technology Resources and Academic Support
We want to make sure you get the support you need. We offer flexible tutoring services, including the ENMU Writing Center which is available to help you improve your writing and help you clearly communicate for written, school-related projects and assignments.
We also have online databases, journal article, and eBooks accessible through the Golden Library. ENMU librarians are available virtually, via phone and email to provide assistance, so you'll always have the help you need to take advantage of library resources.
See our distance learning library services >
If you have questions or concerns about your homework assignments, projects or grades, you also have the option to email or call your professor.
Affordable Educational Technology Master's
Eastern New Mexico University has the second lowest bachelor's and master's-level tuition in the state of New Mexico, and has one of the most affordable graduate tuition rates in the United States. If you are an out-of-state student enrolling in 6 or fewer hours per semester, you'll pay tuition and fees at the low in-state rate.
View graduate tuition and fees
Career Opportunities with an Educational Technology Master's Degree
Our affordable tuition makes it easy for you to pick ENMU, a school with a strong reputation for producing capable teachers and administrators that are prepared to lead schools and school districts.
Technology liaison for school district
Technology leader for school
Professional development opportunities
Technology coordinator
M.Ed. Educational Technology Emphasis (36 hours)
Degree information shown on this page is based on the 2020-22 Graduate Catalog.
| Course | Credits |
| --- | --- |
| CI 521 Professional Research | 3 |
| CI 591 Seminar in Curriculum, Instruction, and Assessment | 3 |
| CI 531 Critical Pedagogy and Educational Reform | 3 |
| ELED/SED 529 Operating Systems, Networking and Cloud Computing for Teachers | 3 |
| ELED/SED 531 Social Issues and Ethics in Digital Computing for Teachers | 3 |
| ELED/SED 532 Technology Integrated Curriculum | 3 |
| ELED/SED 535 The Technology Rich Environment | 3 |
| ELED/SED 537 Technology Leadership | 3 |
| ELED/SED 538 IT Project Management for Teachers | 3 |
| ELED/SED 540 Creativity Across the Curriculum (Technology Section) | 3 |
| ELED/SED 542 Integrated Technology and Literacy Through Project Based Learning | 3 |
Admission Requirements for Master's Educational Technology
If you are seeking a Master of Education, you are expected to have a bachelor's degree from an accredited institution with a GPA of 3.0 or higher, or a 2.60-2.99 GPA as provisional acceptance. All students seeking admission must apply to the program in addition to making formal application to the Graduate School. No GRE required.
See our graduate admission procedures
Educational Technology Program Application Procedure
Submit the following to Department of Curriculum and instruction:

Letter of application
Curriculum and Instruction
ENMU Station 25
1500 S Ave K
Portales, NM 88130
Phone: 575.562.2491
What's Next?
Once you are admitted to the Graduate School (apply today!), the graduate coordinator for Curriculum and Instruction will evaluate your transcripts to determine your admission status.
Apply to the ENMU Graduate School
As New Mexico's largest regional comprehensive university, ENMU offers students more than 90 undergraduate, graduate and certificate options. With affordable tuition and flexible course schedules we offer an education that fits your lifestyle and puts your career goals within reach. If you are interested in a master's in educational technology degree we encourage you to learn the benefits of Eastern New Mexico University's online master's degree in educational technology.