ENMU Dining Services are provided by Sodexo, a contracted corporation that specializes in providing a quality dining experience to customers. Sodexo offers "All You Care to Eat" unlimited dining in the Crossroads Café Dining Hall located in Campus Union (CUB) as well as five other venues on the ENMU-Portales campus. The Crossroads Café Dining Hall is where meal plan holders dine.
Residence Hall Plans
There are four meal plans available to residents of Curry, Eddy or Guadalupe Hall. According to University Residence Policy, if you live in a residence hall you are required to sign up for one of the following meal plans:
Carte Blanche (unlimited number of meals paired with $150 in Flex Dollars)
Option 19 (19 meals per week paired with $250 in Flex Dollars)
Option 14 (14 meals per week paired with $450 in Flex Dollars)
Option 10 (10 meals per week paired with $650 in Flex Dollars)
When you apply for housing, choose the option that works best for you. Flex Dollars carry over from the fall to the spring semester and expire on the last day of finals week in May (view the finals schedule). Meal plans expire on the last day of finals week every semester.
Housing Applications Resident Meal Plans Application
Carte Blanche Meal Plan
If you have a Carte Blanche meal plan, you can use your ENMU ID to enter the Crossroads Café Dining Hall as many times a day as you want during the normal hours of operation (see Crossroads Café hours below).
Option 19, 14 and 10 Meal Plans
The Option Meal Plans give you a set number of meals per week paired with a varying number of Flex Dollars. These plans give you flexibility to use your meal plan funds to not only eat in the Crossroads Café, but also at the various dining venues on campus. If you are on one of these plans that have a limited number of meals per week (Option 19, 14 or 10), each time you swipe your ENMU ID card to enter the Crossroads Cafe, that counts as one of your meals for the week. Meals are allotted for the week; additional meals beyond your designated number cannot be used.
Living Off Campus? Sign Up for Your Meal Plan Today!
If you are not an on-campus student, you can sign up for a Commuter Meal Plan (Block or Flex Plan) or a Resident Meal Plan. To sign up for the meal plan that best fits your dining needs:
Fill out a meal plan application form: Meal Plan Application
Take your completed form to the Office of Housing and Residence Life in the Campus Union (CUB), Room 108
2020-21 Meal Plan Prices
Resident Meal Plans
| Plans | Meals | Flex | Price |
| --- | --- | --- | --- |
| Carte Blanche | Unlimited | $150 | $1,927 |
| Option 19 | 19/Week | $250 | $1,922 |
| Option 14 | 14/Week | $450 | $1,910 |
| Option 10 | 10/Week | $650 | $1,899 |
Commuter Meal Plans
These plans are not available to students living in residence halls.
| Plans | Meals | Flex | Price |
| --- | --- | --- | --- |
| Block 80 | 80/Semester | $200 | $891 |
| Block 50 | 50/Semester | $175 | $550 |
| Block 35 | 35/Semester | $275 | $535 |
| Flex $250 | 3/Semester | $250 | $250 |
The cost of your meal plan is charged to your student account. Meal plans are priced per semester. Flex dollars carry over from semester to semester, but allotted meals do not.
Purchase Additional Flex Dollars
Crossroads Café Hours of Operation
Monday-Friday
7:30 a.m.-7:30 p.m.
Saturday-Sunday
10 a.m.-1 p.m., Brunch
5-6:30 p.m., Dinner
Crossroads Café Holiday Hours
Crossroads Café will be open for holiday hours on days classes are canceled.
10 a.m.-1 p.m., Brunch
5-6:30 p.m., Dinner
Paying for a Meal Plan
Financial aid and scholarships can help cover the cost of meal plans. The cost can also be broken down into easy-to-manage installments. Cash, check or debit/credit cards can also be used at the time of purchase.
ENMU Dining Services Locations
CUB Dining Hall
Located in the Campus Union (CUB), the Crossroads Café Dining Hall features a wide variety of fresh food choices with the ability to enjoy "all-you-care-to-eat."
Greyhound Cafe
Starbucks We Proudly Serve location offering coffee, espresso, fresh baked pastries, grab-n-go items, ReFresh smoothies and much more! Located in the CUB lobby.
World of Wings (WoW)
In addition to its famous wings, WoW offers delicious burgers, quesadillas, and chicken tenders, as well as lighter fare such as wraps and salads. Located on the first floor of the CUB inside the Greyhound Café.
Zime
Zime is a modern bakery/cafe brand that offers fresh, nutritious meals. The menu includes a wide range of products from healthy salads, unique sandwiches, indulgent pastries, locally sourced products and ethically sourced Aspretto coffee. Located in the Jack Williamson Liberal Arts (JWLA) building.
Einstein Bros. Bagels
Einstein Bros. Bagels, known for their bagels, cream cheese schmears and Caribou Coffee, provides an exceptional morning alternative that's fast, hot and packed with flavor. Einstein Bros. also offers bistro salads and hot sandwiches, which make for a great lunch, while over-sized brownies, cookies, pound cake and muffins will make for delicious anytime snacking. Located in the Golden Student Success Center (GSSC).
See additional information on the ENMU Dining Services website >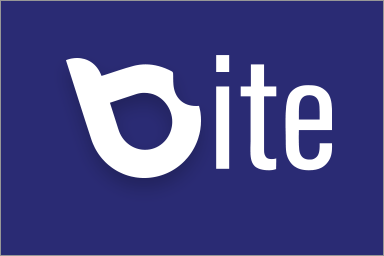 See what's on the menu, find nutrition facts, sync to your Fitbit and more!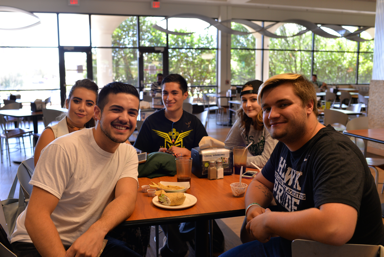 Buy Flex Dollars and find hours of operation and menu for all on-campus locations.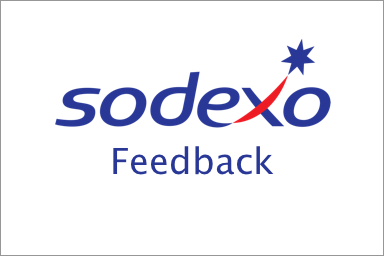 We would love to hear from you. Fill out our online form.
Food Allergies
Talk to Us about Your Food Allergies and Diet Needs!
We take pride in sourcing wholesome ingredients, preparing recipes accurately, and providing nutritional analysis and ingredient statements through our online menus and Bite app. A team approach led by you, our educated consumer, is the best preparation for a safe school year free of allergic reactions.
If you have allergy concerns or individual dining needs, we want to meet with you personally to ensure your dining experience is safe, delicious and social.
If you have a food allergy/special diet concern, please call the executive chef's direct line at 575.562.2170 or send us a note on our website on our feedback form.
---
Dining Services Social Media Pages
---
For More Information
This email address is being protected from spambots. You need JavaScript enabled to view it.
ENMU Station 51
1500 S Ave K
Portales, NM 88130
800.FOR.ENMU (800.367.3668)
Phone: 575.562.4050
Fax: 575.562.2173