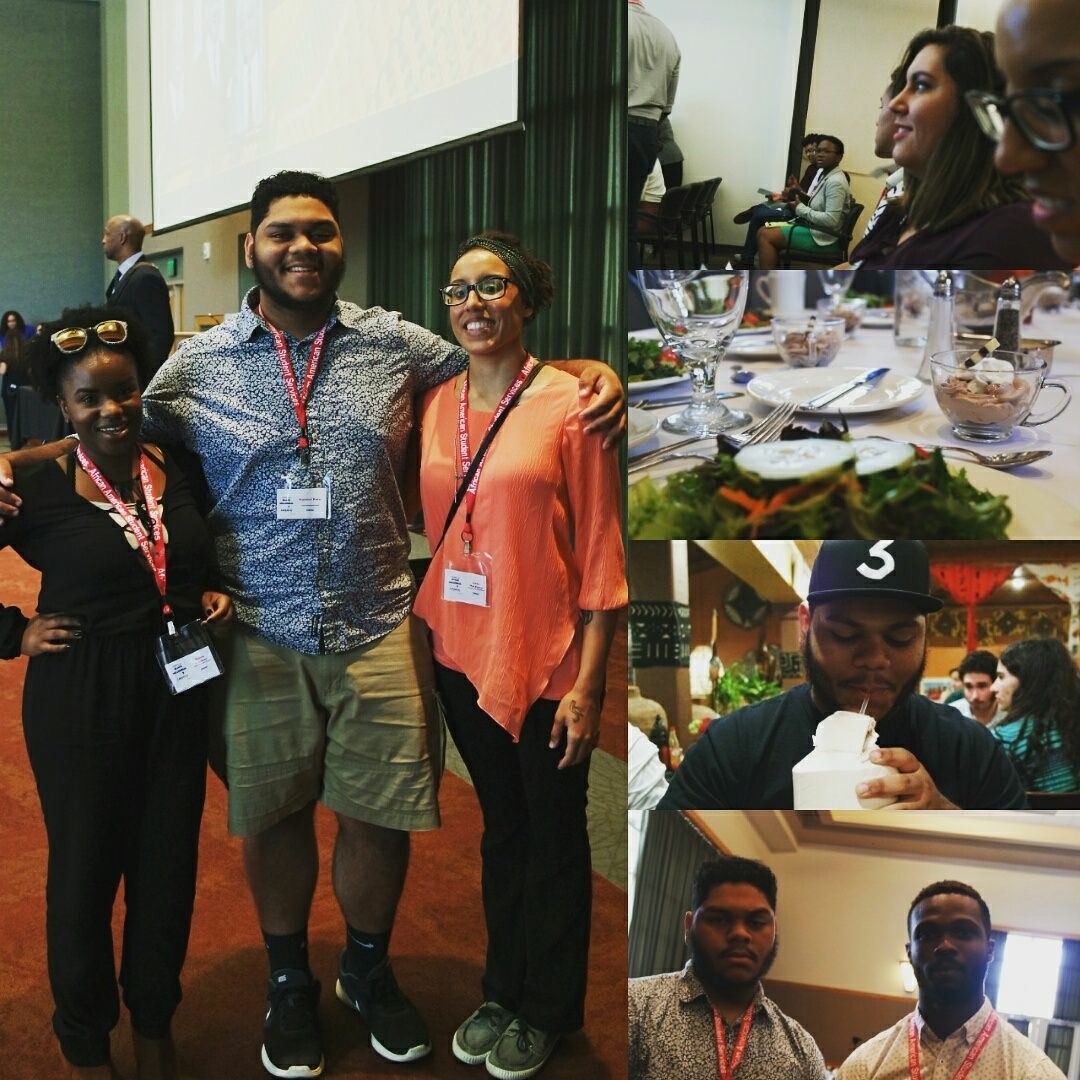 Services
The Office of African-American Affairs is a student-run department that assists African-American students in their educational advancement at ENMU. Our office offers numerous services to our students:
Financial aid and administration assistance.
Cultural events: Fall, Spring, and Black History Month
Lean on us
We are here to make you feel comfortable, provide cultural information to the University at large, and provide a place where African-American students feel welcomed and at home. Let African-American Affairs be your home away from home! We can help make the transition to college life easier. We are students as well so we know how it feels to be new on campus. African-American students' educational success and well-being are our top concerns and priorities. Throughout the year, we hold programs and events to enhance your experiences at Eastern.
Get more information in the African-American Affairs portal >
Volunteers
Although the Office of African-American Affairs has its own student workers, volunteers are always welcomed. If you want to get involved in a student department but don't know where to start, there is no better place than African-American Affairs. You can meet and socialize with students of your own background while promoting it. You don't have to be African-American to volunteer in our office. We welcome all races and cultures wanting to help. Don't forget we are here to promote cultural diversity!
Black History Month
Black History Month is an annual observance in the United States. The event was first celebrated during a week in February in 1926. The celebration was expanded to a month in 1976, the nation's bicentennial. Carter G. Woodson selected February to encompass the birthdays of two great Americans who played a prominent role in shaping black history, namely Abraham Lincoln and Frederick Douglass, whose birthdays are the 12 and the 14, respectively.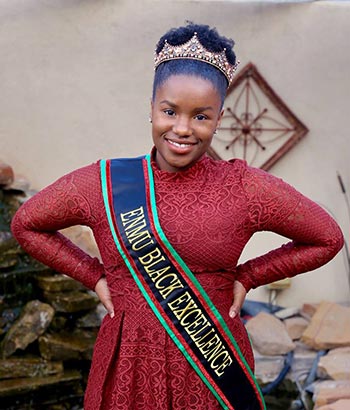 Black Excellence Competition
During Black History Month we will be hosting the ENMU Black Excellence Competition. One student (Male or Female) will be crowned and sashed as ENMU's Black Excellence. Contestants will be given the opportunity to showcase their creative abilities by representing black excellence in their culture, heritage, and ancestry. Contestants are free to express their talents using any avenue they choose, and will also be asked to answer a question pertaining to the competition. The Black Excellence winner will hold their title for an entire academic year (February to February) and will receive a scholarship for their attributions to Multicultural Affairs and the faculty/student body
Scholarships
Dr. Charles Nilon Memorial Scholarship
The Dr. Charles Nilon Memorial Scholarship is for African American students. The requirements to apply for the scholarship are:
Full-time student
3.0 Cumulative GPA
Completed at least twelve hours
Involved in African American Affairs Activities or other activities on campus.
The scholarship application can be found in the Friends of Eastern Guide to Scholarships booklet.
Boyd Jackson Memorial Scholarship
The Boyd Jackson Memorial Scholarship is for members of Alpha Phi Alpha Fraternity, Inc., Alpha Kappa Alpha Sorority, Inc., and African-American students. The requirements to apply are:
Full-time student
2.0 Cumulative GPA
Undergraduate or graduate student
Completed at least one semester
Demonstrated academic and community success while promoting human dignity, race relations, and gender equality.
---
Social Media
---
African-American Affairs
ENMU Station 38
1500 S Ave K
Portales, NM 88130
Phone: 575.562.2437
Fax: 575.562.4918
Email: [email protected]