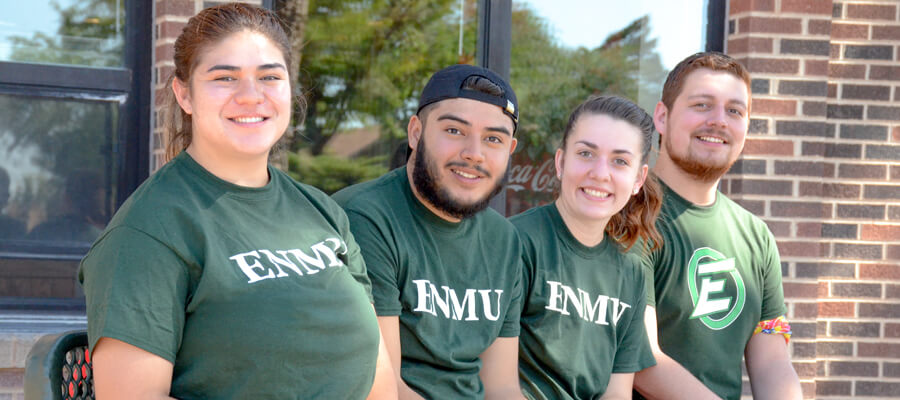 Our Dawg Days 2021 will be in person this year.
Dawg Days is the new student orientation held at ENMU every fall. It is a series of programs and events designed to help you prepare for college life, in and out of the classroom.
Student leaders guide you through a fun-filled weekend of academic and entertainment programs. Whether you are getting your computer account, learning the fight song or making new friends at the social mixers, you are guaranteed to have fun at ENMU's Dawg Days.
When and Where is Dawg Days 2021?
Our current plans are for Dawg Days to be hosted in-person Saturday, Aug. 14–Monday, Aug 16.
If you are a new student at ENMU, you will receive a Dawg Days brochure in the mail in late July with a complete schedule of events.
View the 2021 Dawg Days Event Schedules
View the extended office hours at ENMU
⚠ COVID Notes
All students and all guests are required to wear a mask in all indoor settings (common workspaces, public spaces, hallways, stairwells, elevators, meeting rooms, classrooms, breakrooms, in restrooms, etc.). ENMU is requiring individuals without a COVID vaccination to wear masks outdoors when unable to socially distance. COVID-vaccinated individuals are not required to wear masks outdoors.
---
Connect with us on Social Media: