ENMU's Student Government Association (SGA) provides students a voice in University governance and helps to enhance the overall student experience. Student government is comprised of three branches: the executive branch, the legislative branch and the judicial branch.
The executive branch is led by the student body president and is comprised of other executive officials and directors. The legislative branch is led by the student body vice president (president of student senate) and is comprised of the legislative cabinet and student senate. The judicial branch is led by the chief justice and is comprised of other justices and support staff.
Cameron Colson
Student Body President
---
I am a senior undergraduate student majoring in choral music education. I'm from Edgewood, New Mexico. I graduated from Moriarty High School in 2017.
At Eastern, I've worked for the Office of Housing and Residence Life as a resident assistant and then as a hall director. I have been involved with Eastern's America Choral Director Association, the Latter-Day Saints club, and heavily involved with the Department of Music productions, performances and presentations. I served as a senator during the COVID-19 pandemic year of 2020.
As I serve as your president, I hope to organize and create an environment where student senators are able pursue the subjects that are most dear to them to achieve growth for both them as individuals and for the colleges which they represent. I plan on using my skills in management to cultivate a culture where all students are aware of the work of student government and feel as though their voices are truly represented and heard.
I am honored and excited to serve as the student body president, to facilitate a healthy and effective environment for change. I welcome and encourage all students to come with any questions, comments or concerns about Eastern. I can be contacted at This email address is being protected from spambots. You need JavaScript enabled to view it..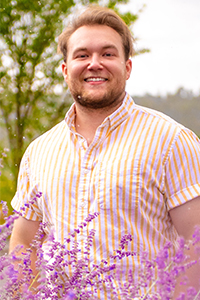 Tamia Smith
Student Body Vice President
---
It is a pleasure and privilege to serve the student body of Eastern New Mexico University as the student body vice president (president of student senate). I am currently in my junior year at ENMU, majoring in criminal justice with a minor in psychology. I am originally from Arlington, Texas and graduated from Mansfield Summit High School. I was actively involved in powerlifting, track and cheer in high school. I won the powerlifting championship in the state of Texas for 6A athletics.
I am currently a student-athlete at ENMU, and I compete in track & field. I have served the ENMU student body as a senator and chief of staff. I am on the Student Athletic Advisory Committee (SAAC) and have participated on the Student Fees Board. I have also been involved in various University committees that are actively involved in governance. My goal after completing college is to become a law enforcement officer, eventually specializing in behavior analysis.
My goal as the student body vice president is to increase student involvement with all organizations on campus and to get students out of their comfort zone. It is important for students to come together and be actively involved in all organizations, not just those they are familiar with. This is an important component of bringing organizations and students together on campus.
I am honored and very excited to serve you as the student body vice president, to facilitate a wonderful and healthy time here at ENMU. I strongly encourage and welcome all students at Eastern to come to me with any questions, comments and/or concerns. I can be contacted at any time at This email address is being protected from spambots. You need JavaScript enabled to view it..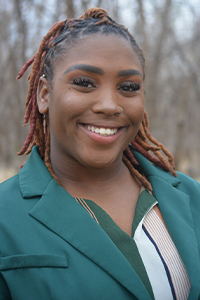 About SGA
Student government at ENMU is honored to serve the campus community. There are several opportunities for you to get involved. For more information, please feel free to contact the Student Government Advisor John W. Crates at This email address is being protected from spambots. You need JavaScript enabled to view it. or call 575.562.2122.
---
Connect with us on Social Media