The Student Government Association of Eastern New Mexico University (ENMU) provides students a voice in University governance and helps to enhance the overall student experience at ENMU. Student Government is comprised of three branches: the executive branch, the legislative branch and the judicial branch.
The executive branch is led by the student body president and is comprised of other executive officials and directors. The legislative branch is led by the student body vice president (president of student senate) and is comprised of their legislative cabinet and student senate. The judicial branch is led by the chief justice and is comprised of other justices and support staff.
Hannah Stout
Student Body President
---
I am a senior undergraduate student, majoring in criminal justice with a minor in psychology. I'm from Albuquerque, New Mexico. I graduated from Albuquerque Public Schools in spring 2017, obtaining three years of law and three years of mock trial education.
At Eastern, I've worked for the Department of Public Safety and served on the Parking Fine Appeals Board. I have involved myself in Pre-Law Club as well as having served as the Chief Justice and the Student Body Vice President (President of Student Senate) of the Student Government Association leading both the judicial and legislative branches. As a representative of the student body, I committed to Homecoming, Eastern in Action and Mud Volleyball.
I am honored to serve as the Student Body President, to voice comments and concerns of students. I welcome and encourage all students to come with any questions, comments or concerns about Eastern. I can be contacted at This email address is being protected from spambots. You need JavaScript enabled to view it..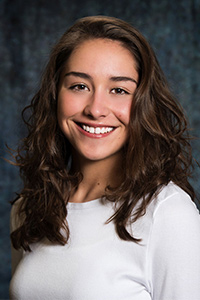 Enrrique Carrillo
Student Body Vice President
---
I am a third-year undergraduate student majoring in Music Education with an Instrumental Emphasis. I am from Bovina, Texas where I graduated from Bovina High School in 2018.
At Eastern I have been and continue to be involved with the Greyhound Sound Marching Band, the ENMU Symphonic Band, the ENMU Saxophone Choir, the Beta Lambda Chapter of Kappa Kappa Psi National Honorary Band Fraternity (Secretary Spring 2019-Present), Student Fees Board, and the ENMU Student Government Association.
During my time with the Student Government Association I have been a senator for the College of Fine Arts. I am currently serving as the Student Body Vice President (President of Student Senate).
I decided to join the Student Government Association because I have a love and passion for helping others. Eastern has given me so much opportunity to grow as an individual and further strengthen my leadership abilities. I plan on using these skills to serve as Student Body Vice President and help as many students as I can by voicing their comments and concerns.
I gladly welcome all students of ENMU to come to me with any questions, comments, and/or concerns. I can be contacted at any time at This email address is being protected from spambots. You need JavaScript enabled to view it..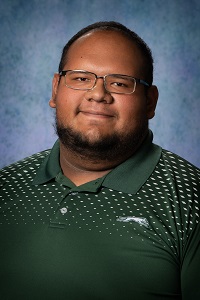 Student government at ENMU is honored to serve the campus community. There are several opportunities for you to get involved. For more information, please feel free to contact the Student Government Advisor, Brad Mauldin at This email address is being protected from spambots. You need JavaScript enabled to view it. or call 575.562.2392.