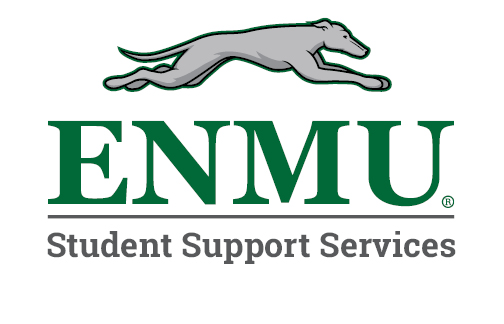 As an Eastern New Mexico University student, do you want to:
Develop the necessary skills, knowledge, and attributes to complete a post-secondary education and beyond?
Achieve maximum academic success and career readiness?
Graduate as skilled, self-actualizing professional and productive global citizen?
Ensure a successful academic career by participating in research, internships or job shadowing, and learning beyond the classroom?
Then TRIO SSS is for you!
Who We Are
TRIO Student Support Services (SSS) is a federally funded educational opportunity outreach program designed to motivate, retain, graduate and encourage the academic advancement of eligible undergraduate students.
We know that college can sometimes seem like a complicated maze, and we want to support you during your time at ENMU. Not only can we provide referrals to tutoring and aid in academic planning, but also we want to provide you with a positive, holistic college experience.
TRIO SSS, at no cost to you, provides ongoing support throughout your college career, and promotes your development through advocacy and by providing services beyond those offered to traditional ENMU students.
TRIO SSS Participants Community Evan 360
Services We Provide
Postsecondary course information/selection/monitoring/support
Academic tutoring available through program or referral to ENMU tutoring providers

Available 24/7 through online vendor

Assigned professional staff mentoring
Assigned peer mentoring
Available TRIO SSS study area
Information and workshops regarding academic skills
Information and workshops regarding financial and economic literacy
Financial aid information
Advice and resources in educational funding
Information and resources regarding educational transfer and career preparation

Available through program
Available 24/7 through online vendor

Visits to graduate programs and cultural events
Grant Aid – $5,000.00 per academic year

Awarded in march of the academic year
At TRIO SSS, we want to help you find success in college.
TRIO SSS Office Hours
Monday through Friday
8 a.m. to 5 p.m.
---