Master of Special Education with Emphasis in General Special Education
The Master of Special Education is designed for you if you are a professional educator possessing a license in special education and aspire to advance your professional knowledge and skill level.
Complete the form below to get more information about our Master of Special Education with Emphasis in General Special Education program.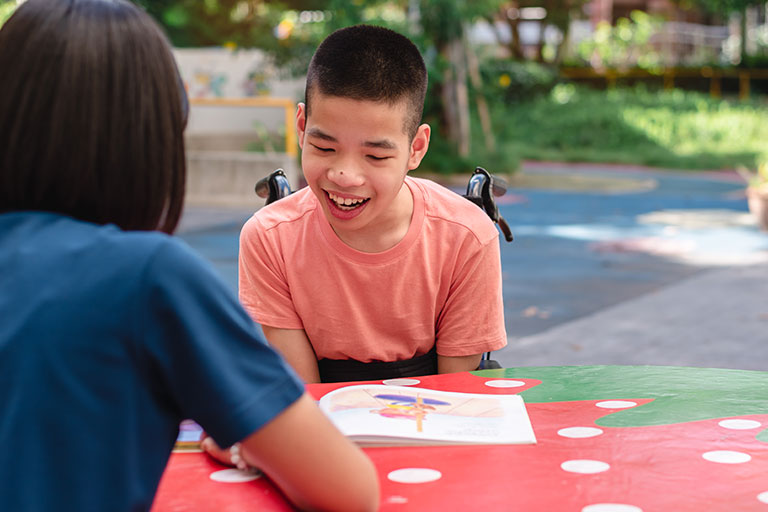 Flexible Online Program
Flexible online courses make it easy for you to earn your degree while you balance full-time or part-time work and your personal life.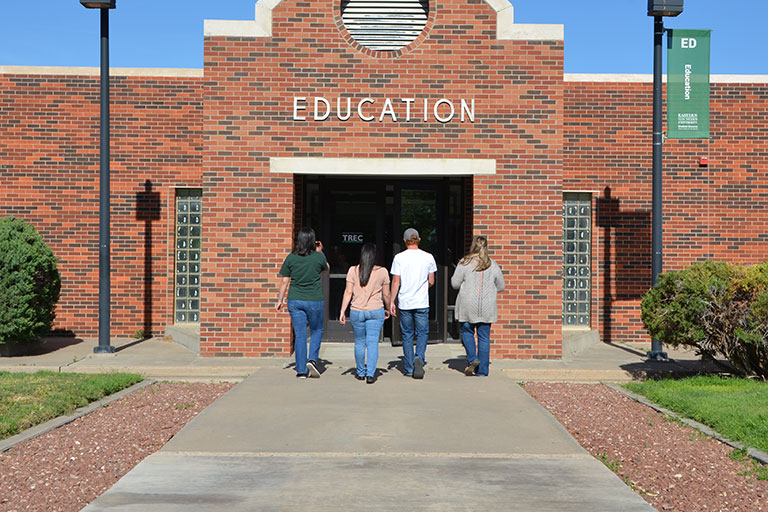 Affordable Degree
As one of the most affordable degree programs in the Southwest, ENMU allows you to get a degree without a huge burden of debt.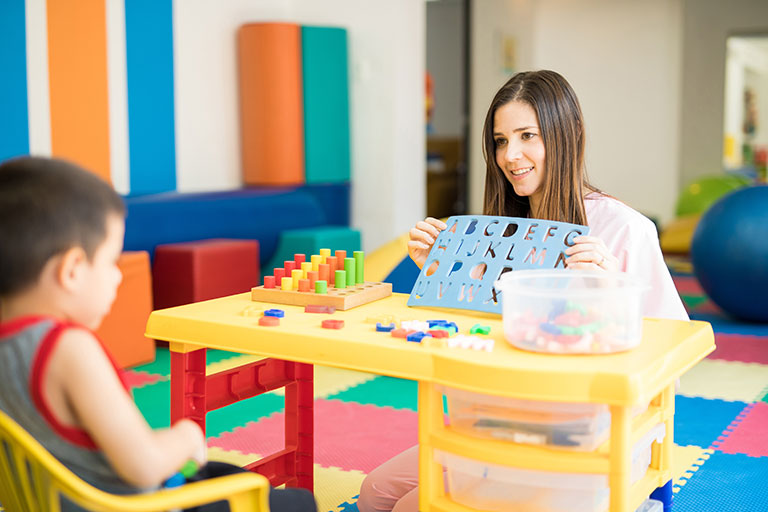 Personalized Learning
Because our class sizes are small, your professors really get to know you and are heavily invested in your success. Our faculty has real-world experience to help guide you every step of the way.
Student Success! That's What We're About!
Program Highlights
Higher Learning Commission (HLC) accredited
Trusted reputation among employers for providing top-quality graduates
Hands-on learning opportunities
Qualified faculty who care about your success
Small class sizes with a low 17:1 student-to-teacher ratio
Apply today or fill out the form to contact an advisor to see if this program is a good fit for you.
Apply now View tuition Visit campus
General Special Education Degree Information
Get Started Today!
We'd love to hear from you! You can give us a call or fill out the form to get more information.
Advisor
Department of Educational Studies
Our graduate degree in special education is designed to be completed 100% online. You will complete readings, assignments, discussions on Canvas, individual projects and presentations, quizzes, and tests throughout the semester. Recorded lectures via Mediasite will connect you with professors and other students on your own time.
To fulfill your graduation requirements for this program, you will complete a capstone project.
100% online
Connects theory and practice
Advance teaching and content knowledge skills through academic studies and research
Affordable tuition
Courses taught by professionals who have experience in multiple areas of the Special Education field
Scholarships and Financial Assistance
We are committed to helping you finance your education. In addition to grants, loans and scholarships offered by Financial Aid and Enrollment Services, there are also many scholarships for current students available through the ENMU Foundation.
Faculty and Advising
The program faculty are committed to responsible academic advising. This means we help you schedule the right courses at the right time to help you take the next step in your professional career. Faculty members are specialists in their areas of advising and are current with requirements for admission into the programs they advise so you get the academic advice you need, when you need it.
Academic Help and Resources
We want to make sure you get the support you need. We offer flexible tutoring services, including the ENMU Writing Center which is available to help you improve your writing and help you clearly communicate for written, school-related projects and assignments.
We also have online databases, journal article, and eBooks accessible through the Golden Library. ENMU librarians are available virtually, via phone and email to provide assistance, so you'll always have the help you need to take advantage of library resources, even if you're sitting in front of your computer at home.
Service and Mutual Interest Organizations
If you would like to get more involved, ENMU provides the opportunity to use the skills you'll gain while working on your degree to hold leadership positions in our many organizations. At ENMU, you will be able to explore more than 50 student organizations that range from academic, cultural, multicultural, service, special interest and fraternities/sororities.
If you see a need for an organization we don't have, you can even start your own.
Career Opportunities
By completing a Master of Special Education: General Emphasis degree you will expand your career opportunities. Some examples of career opportunities are:
Level III special education teacher (with all qualifications)
Case manager with companies working with individuals with special needs
Parental advocate for children with special needs
Education consultant
Liaison between general education and special education
Administrative liaison between special education department and schools
Career Services for Students
Career Services offers free job placement assistance to all ENMU students, so if you are looking for a job, we can help you find it.
We offer many resources including various workshops throughout the year covering topics like resume writing, interviewing for jobs, and more! As an ENMU student, if you're interested in individual help for things like networking, social media for success, resume writing, and mock interviews, our staff is available to help.
Admission Requirements for Education Graduate Program
If you fail to satisfy all of the following requirements for admission within your first 12 hours of graduate study at ENMU, you will be reclassified as a non-degree seeking student and will not be allowed to register for further graduate coursework until all requirements for admission are fulfilled:
Admission to the Graduate School.
An undergraduate GPA of 3.0. Applicants with an undergraduate GPA between 2.8 and 2.99 will be considered for "conditional admission; if accepted, applicants must earn a minimum GPA of 3.0 with no grade less than a "B" during the first semester of enrollment.
A letter of application to the program. The letter should specify the intended area of emphasis (General Special Education or Licensure) and career goals. The letter should be sent to

[email protected]

.
A photocopy of your teaching license.
Graduate School Admission Procedures
General Special Education Degree Information
You can learn more about this degree and view course information in the Graduate Catalog.
Read more about General Special Education courses
Special Education Licensure Information
You can learn more about this licensure and view course information in the Graduate Catalog.
Apply Now
If you are interested in pursuing a Master's in General Special Education or Licensure please submit an application or contact us for more information.
Graduate School Application
All required admission materials should be sent directly to the Graduate School:
Graduate School
ENMU Station 24
1500 S Ave K
Portales, NM 88130
Phone: 575.562.2147