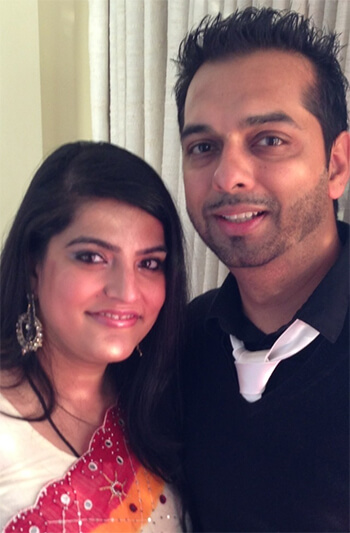 Achal Bhatt, who plans to graduate with a master's degree in business administration from Eastern New Mexico University this semester, wants to use his education to make a difference.
He shares, "Unlike many of my peers at ENMU who may have a very set goal of working at a specific firm or an organization in a particular field after graduation, I am not 100% sure where I want to be; however, I do know that I want to take this knowledge, apply it and possibly make a difference wherever I go."
Achal continues, "I am probably one of the most uncertain people who loves ambiguity, and there are a few things I truly believe in: The quote: 'arise, awake and stop not till the goal is reached.' The message: I am never afraid to ask and never hesitant to help."
The Greyhound aims to utilize that mindset as a future business owner, a business that he envisions will "provide the utmost client satisfaction possible."
He muses, "I believe that I still have a lot to learn. I started with hands-on training that sparked my interest to pursue an MBA, and now it is time to take that valuable knowledge and apply it back to that hands-on experience from a totally different perspective and learn."
Achal knew ENMU could help his dreams come true after doing research that led him to conclude that "ENMU's MBA program was the best fit because it was one of the most diverse, flexible and, most importantly, affordable institution."
The graduate student was born and raised in a small town in India. He has a younger sister with a background in nursing. The family moved to the United States 20 years ago. Achal has been married to his wife, who has a career in medicine, for over six years.
"I could not have been where I am today without my parent's blessing, and especially my wife's undivided support and encouragement," says Achal.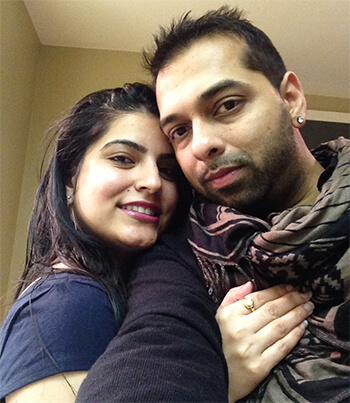 Achal's love of business stemmed from an "appreciation for hands-on work. In most of my past work experience, I had an opportunity to perform tasks that were 'on-site.' However, after being in the workforce, I realized that if one really wants to understand the challenges and obstacles and wants to learn how to dissect them from the core, it is very important to understand the business aspect.
"Although hands-on training gave me a sound knowledge of the working side of the business, it was not until I took an interest in learning the fundamentals of the business that I started diving deep into the pain points, stakeholder involvement, extracting data and so on, to come up with possible solutions that are not only scalable and cost-effective but also sustainable.
"However, I lacked the foundation to fully analyze these parameters. So, along with my keen interest and urge to learn the fundamentals of a business, I chose to pursue the MBA program," he shares.
The business student considers ENMU MBA Coordinator Dr. Kayhan Koleyn to be a mentor and has found that the classes the University offers have strengthened his love of the field. His favorite courses at Eastern are focused on economics, marketing and finance. He explains, "These classes helped me bridge some of the gaps that I encountered during my work experience, and, in turn, provided me the foundation and concepts for some of the daily challenges a business may face."
Achal, who was on the dean's list for the duration of his undergraduate career in the business administration program at Davenport University, is an inductee for Sigma Beta Delta, a business honor society, and has been nominated for Sigma Alpha Pi through The National Society of Leadership and Success. Another accomplishment, he shares, is being involved in "a few confidential projects with one of the world's leading suppliers."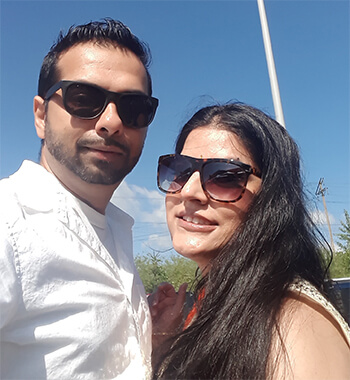 He offers advice to students interested in pursuing his field of study: "It takes a lot of willpower and determination to pursue any type of education. I came across plenty of obstacles in my personal life, some of them I am scarred from and will never forget, but I refused to give up.
"Do not let anyone tell you what you 'can' or 'cannot' do. We are very fortunate to be in a country like the United States, where, if you look and search with some effort, you will find the means. Ultimately, a person's 'want' has to be strong enough to pursue and succeed, and again, do not let anyone decide that for you. Your want is yours!"
He shares his experience of starting his career at a coffee shop earning minimum wage at $6.75 an hour. "With the grace of God, and my efforts, I believe that today I am quite successful," he says. "However, this did not happen by luck, chance or miracles, and certainly did not happen overnight."
He continues, "I worked hard, did not give up, and always had that urge and hunger to keep stepping forward, even though I took many steps backward in life. Positivity starts with the person, their outlook and perspective and again, their 'want' to achieve."
The soon-to-be Greyhound Grad has an interest in research, with a goal to "understand the area of addiction, especially opioid addiction. My current interest in research is to determine the management of opioid addiction that goes beyond the conventional methadone and buprenorphine therapy."
Achal, who enjoys photography, wants to raise a family in a rural town and travel to "as many countries as possible in this lifetime."