Jessahcia "Cia" Bulloch, a social work major with a minor in developmental psychology, is a senior planning to graduate from Eastern New Mexico University in May 2022.
The dean's list honoree discusses her career goals and Eastern Experience.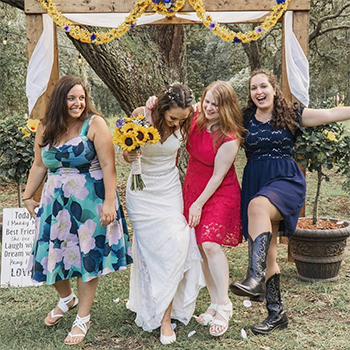 Why did you choose your field of study?
I choose social work because I want to be the change we want to see in the world. Growing up, my childhood was extremely difficult, and I went through unspeakable trauma. When I gave up on myself and thought this was the end, a social worker did everything she could and helped my family and I seek justice. This social worker changed my life, and since then, I have always wanted to give back.
In times of darkness, we must always remember to turn on the light. I hope my degree and my experience can change lives, even if it is just one.
What do you hope to pursue as a career? What do you hope to ultimately achieve in your career?
I hope to pursue the social work profession as a career. I would love to work with military members, but I am open to school social work along with medical. I would ultimately like to obtain my master's in social work and be licensed. Being able to provide knowledge along with treatment planning in a clinical setting is what I am aiming for.
Why did you choose to attend Eastern?
I choose ENMU based on location, and the hometown feel you get from the University! Everyone is extremely friendly and willing to help you in any way they can.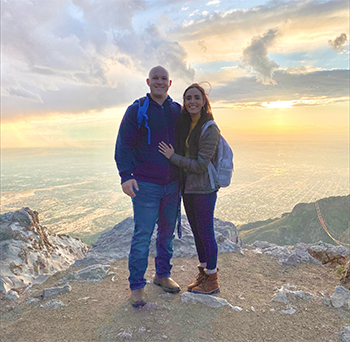 What is your favorite part of being a Greyhound?
My favorite part of being a Greyhound is being able to connect with people from all walks of life. We all have a story; even if the story has a different beginning and middle, in the end, we are all Greyhounds because we have a dream. ENMU has been a place where I'm challenged, inspired and accepted, and that alone is something that makes ENMU special.
Which professors have helped mentor you?
All of my Social Work professors have provided wonderful resources and helped me if I had any issues. They are always just an email, call and text away.
Which class has stood out to you the most?
My favorite class at ENMU has been Psychology of Adult Development. This class really challenged me! This class showcased adult development, theories, statistical research and formulas.
Where is your favorite place on the ENMU campus?
My favorite place on the ENMU campus is Einstein Bros. Bagels because, of course, bagels!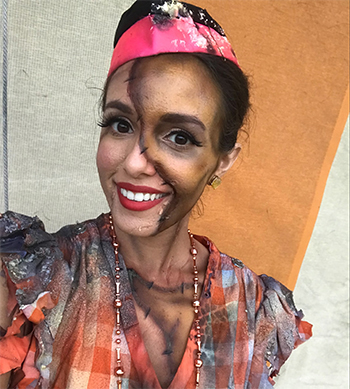 Which activities are you involved in outside of the classroom?
I am starting my internship at the Airmen & Family Readiness Center at Cannon Air Force Base for the Social Work Program. I will have to complete a total of 450 hours by the end of my program to successfully complete the program and sit for my licensing. There I will provide services to airmen and families while contributing to mission readiness, resiliency and the well-being of the military community under the supervisor of a social worker.
What advice would you give to students who are interested in your field of study?
The advice I would give is don't be afraid to reach out to any member of the Department of Social Work. Also, do your research on all the requirements of the program and what the course load looks like.
Tell us about your family and background.
I was born in Campbell, Ohio; however, I moved to Florida when I was thirteen years old. I was adopted at the age of seventeen, and, in total, I have five sisters and two brothers.
I met my husband, Austin, while working as a scare actor at the popular theme park Busch Gardens during their Halloween event Howl- O Scream. He is active duty in the United States Air Force and is currently stationed at Cannon AFB in Clovis, New Mexico. My husband is my biggest supporter and constantly pushes me to be the best. I am blessed to be his wife.
What dreams do you have?
I want to become a mom and have children once I am done with school. I would love to settle down in Texas and have a couple of acres of land.
What are your hobbies?
My hobbies include working out, learning new food recipes from Pinterest and exploring new places with my husband.