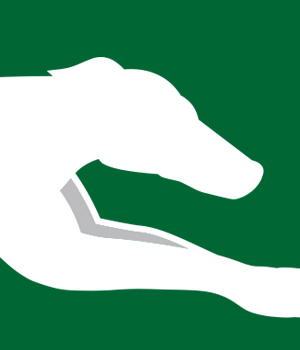 Yvonne Baird
Title: Administrative Assistant
Office Location: Communication Center (COM), Room 126
Phone: 575.562.2130
Email: This email address is being protected from spambots. You need JavaScript enabled to view it.
Education
B.S., Community Health Education, University of Nevada-Las Vegas (1995)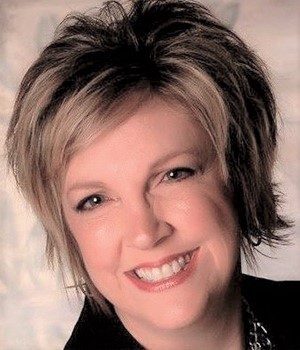 Dr. Janet Birkey
Title: Assistant Professor of Communication
Office Location: Communication Center (COM), Room 104
Phone: 575.562.2741
Email: This email address is being protected from spambots. You need JavaScript enabled to view it.
Education
Ph.D., Counseling, Midwestern College (2017)
M.A., Counseling, Eastern New Mexico University (2011)
B.S., Communication, Eastern New Mexico University (2009)
Bio
Dr. Janet Birkey is an assistant professor in the Department of Communication.
In addition to teaching communication courses, Dr. Birkey is a licensed mental health therapist, which brings a unique perspective to her teaching. She enjoys interweaving both concepts to help students deepen their communication skills.
Dr. Birkey received her undergraduate and graduate degrees from Eastern New Mexico University, 2009 and 2011, respectively, where she began as a non traditional student. She later received her doctorate, 2017, from Midwestern Baptist theological Seminary in Kansas City, MO. Dr. Birkey has experience in running a non profit organization, newspaper and magazine journalism, and owning a small private practice. Her research focus is currently in the area of empathy and how it insects with both communication and mental health.
Dr. Birkey has lived in New Mexico for the past 16 years with her husband, John. She and John have two married children and an ill behaved, highly rambunctious German Shepherd named Maxx.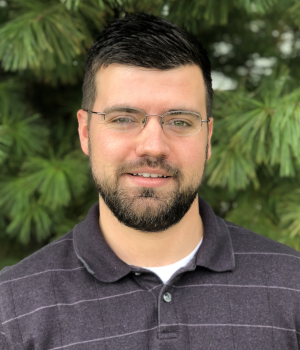 Dr. Josh Bramlett
Title: Assistant Professor of Communication
Office Location: Communication Center (COM), Room 106
Phone: 575.562.4228
Email: This email address is being protected from spambots. You need JavaScript enabled to view it.
Education
Ph.D., Communication, University of Missouri-Columbia (2019)
M.S., Mass Communications, Arkansas State University (2014)
B.A., Political Science, University of Central Arkansas (2010)
Bio
Josh C. Bramlett, Ph.D., is an assistant professor of communication in the Department of Communication at Eastern New Mexico University. His research focuses on the processes through which political communication informs, persuades, and engages voters through contexts such as televised candidate debates, political comedy, political advertising, and the political uses of social media. Dr. Bramlett has co-authored articles that have appeared in Communication Monographs, Argumentation and Advocacy, Mass Communication and Society, and Western Journal of Communication along with several book chapters related to the 2016 presidential election.
Dr. Bramlett received his PhD in 2019 from the University of Missouri where he completed a dissertation that incorporated a political marketing and branding perspective to examine how U.S. Senate debates influence voters political attitudes and candidate evaluations. He received an M.S. in Mass Communications from Arkansas State University in 2014 where he completed a thesis that examined how U.S. senators utilize Twitter for their campaign and government office accounts. From 2011-2013 Josh worked at the Arkansas Times newspaper as a social media manager. In 2010 he received a B.A. in Political Science from the University of Central Arkansas in his hometown of Conway, Arkansas. In his free time Josh enjoys listening to podcasts, reading history, and watching football and basketball.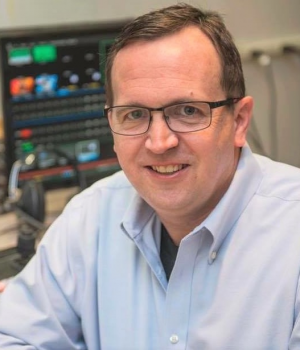 Ed Caffrey
Title: Instructor of Communication
Office Location: Communication Center (COM), Room 102
Phone: 575.562.2841
Email: This email address is being protected from spambots. You need JavaScript enabled to view it.
Education
M.A., Communication, Pittsburg State University (2016)
B.S., Journalism, University of Maryland-University College (1997)
Bio
Ed Caffrey is an instructor with Department of Communication at Eastern New Mexico University. He teaches classes in broadcasting and journalism along with courses in communication studies. Prior to his arrival at ENMU, Ed worked as a reporter and news anchor with NewsTalk KZRG in Joplin, Missouri. He has also worked as a reporter for the Pittsburg Morning Sun newspaper in Pittsburg, Kansas. Ed received a Bachelor of Science in journalism from the University of Maryland University College and a Master of Arts in Communication from Pittsburg State University. His academic research centers on the phenomenon of military impostors, also known as stolen valor. His documentary film, Stealing Valor, was selected for screening at the 2017 G.I. Film Festival in Washington, DC. Ed is an Air Force veteran and a native of Pascagoula, Mississippi. His wife Tyleen is also a faculty member at ENMU.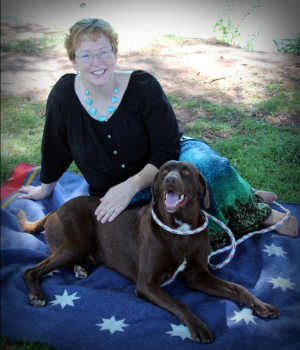 Dr. Patricia Dobson
Title: Chair, Department of Communication; Professor of Communication; Graduate Coordinator
Office Location: Communication Center (COM), Room 100
Phone: 575.562.2130
Email: This email address is being protected from spambots. You need JavaScript enabled to view it.
Education
Ph.D., Education, Capella University, (2010)
M.A., Communication, Eastern New Mexico University (2000)
B.S., Communication, Eastern New Mexico University (1989)
Bio
Dr. Dobson is a military brat, originally from the East Coast. She chose to remain in New Mexico following her father's retirement from the Air Force. Dobson is a first-generation college student who took the "long way" through higher education. Working her way through school, she earned a BS in Journalism, MA in Communication, and Ph.D. in Education. She has worked as a journalist and public relations practitioner, including stints as a reporter, photographer, copy editor, feature writer, news editor, magazine publisher and free-lance writer. For ten years, she was the Promotions Coordinator for the College of Fine Arts at Eastern New Mexico University, while teaching part time for the College of Liberal Arts and Sciences. In 2001, she left the College of Fine Arts to teach full time in the Department of Communication, where she has served as department chair since Fall 2010. Her research interests include gender communication and media/mass communication, and she is currently working on a project examining bullying in academia. At the undergraduate and graduate levels, she teaches courses in journalism, photojournalism, public relations, and interpersonal communication. Dobson and her husband, Wayne Head, live in Curry County where they supervise an eclectic collection of rescued animals. She is also a youth minister at Westminster Presbyterian Church in Clovis. Along with serving as the director of Christian education, she leads the adult, youth, and puppet troupe drama ministries. She is a Certified Ruling Elder in the Presbyterian Church, and travels throughout the Presbytery of Sierra Blanca to fulfill those duties.
Dr. Jeff Gentry
Title: Dean, College of Fine Arts; Professor of Communication
Office Location: Music Building (MB), Room 114
Phone: 575.562.2373
Email: This email address is being protected from spambots. You need JavaScript enabled to view it.
Education
Ph.D., Communication, University of Oklahoma (2003)
M.A., Speech Communication, Colorado State University (1988)
B.A., Communication Arts, Eastern Montana College (1986)
Bio
Jeff Gentry studies political communication, rhetoric, and higher-education administration. A full-time college faculty member since 1988, he has taught in Colorado, Kansas, Oklahoma, and now New Mexico. Aside from communication research and teaching, he directs Readers Theatre and enjoys helping all students overcome their inhibitions about sharing their ideas and talents. He enjoys family time in all its forms and is an accomplished amateur runner. Jeff thoroughly enjoys meeting new and prospective students and participating in community events.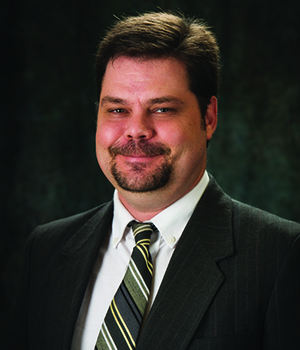 Colt Owens
Title: Instructor of Communication
Office Location: Communication Center (COM), Room 107
Phone: 575.562.2272
Email: This email address is being protected from spambots. You need JavaScript enabled to view it.
Education
M.A., Communication, Eastern New Mexico University (2013)
B.S., Anthropology, Eastern New Mexico University (2005)
Bio
Colt Owens is from a family that settled in eastern New Mexico over a century ago. As a child he had an opportunity to work as an extra in Television and movies. This led to a love of visual storytelling and the technical craft of working on a soundstage.
He earned a BS in Anthropology with a minor in broadcast in 2005. He then worked for PBS for 5 years as a Director on Duty before returning to ENMU to receive a MA in Communication. He has been a full time faculty member at ENMU since 2014. He spends his free time over analyzing both good and bad movies, as well as observing internet culture.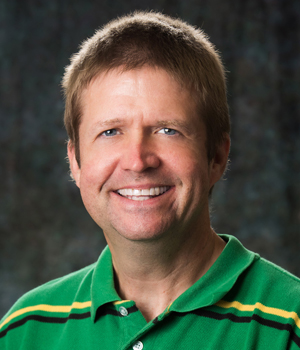 Dr. Darrell Roe
Title: Advisor to Student Radio; Department of Communication, Assistant Professor of Communication
Office Location: Communication Center (COM), Room 103
Phone: 575.562.2415
Email: This email address is being protected from spambots. You need JavaScript enabled to view it.
Education
Ph.D., Mass Communication, University of Georgia (1996)
M.A., Communication Studies, Baylor University (1988)
B.A., Radio/Television Studies, Baylor University (1986)
Bio
Dr. Darrell Roe, Assistant Professor of Communication at Eastern New Mexico University, is originally from the Waco, Texas area. He attended Baylor University, where he received his Bachelors Degree in German and in Radio-Television in 1986 and a Masters Degree in Communication Studies in 1988. He received his Ph.D. in Mass Communication from the University of Georgia in 1998. Dr. Roe began teaching media production and communication in 1989 at Cameron University in Lawton, Oklahoma, and has since taught at Sam Houston State, Marist College in Poughkeepsie, New York, Texas A&M University, East Texas Baptist University.
Since 2016 at ENMU, Dr. Roe has focused much of his work on the influences that media have on audiences. He especially enjoys studying political communication and analyzing media rhetoric. His most recent studies are two content analyses of tweets made by President Donald Trump, one comparing 480 tweets from before and after inauguration, and one studying 511 tweets made in the first 100 days of his presidency. He is currently analyzing the insults made by President Trump on Twitter during the first year of his presidency. This current project includes over 2600 Tweets which contain 120 different insults for a total of 830 insults of various people, places, and things around the country and the world.