Eastern New Mexico University will be holding its Fall 2017 Commencement Ceremony on Dec. 16 at 10 a.m. to honor graduating Greyhounds. This semester's graduating class includes the following female leaders, who plan on taking the skills they learned at Eastern to teach, help others and start businesses: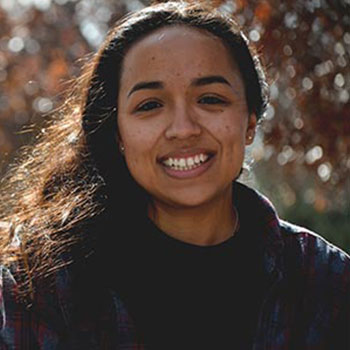 Alexa Cable
Alexa Cable is studying family and consumer science with an emphasis in human services and nutrition. She will receive her associate's degree this fall and continue studying at Eastern to receive her bachelor's degree.
After graduating with a bachelor's degree, Alexa plans to return to her hometown in Albuquerque, New Mexico, to work with "a variety of people to teach them how to get all of the nutrients needed on a low income."
Her favorite ENMU memory is the opportunity to make life-long friends. "College can be scary and exciting, but my first year here, everyone I met was really friendly and welcoming into the Greyhound family which made my whole ENMU experience that much better."
Alexa encourages students to be involved with the Greyhound community by participating in extracurricular activities because "life in college is a lot more fun and easier when you have a good group of people you can share it with."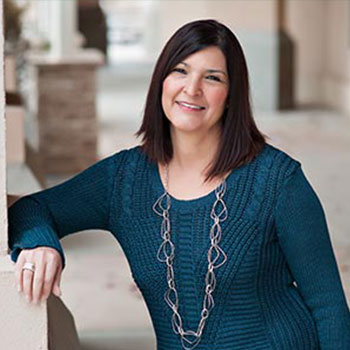 Elva Muller
Elva Muller is graduating with a master's degree in nursing.
Elva remains in the Albuquerque, New Mexico, area where she is an emergency room nurse at the Albuquerque VA Medical Center. "I proudly serve the veteran population," she added.
She enjoys "working with other ENMU graduates. We help implement and ensure all nursing assistants are trained properly and ready to serve the veteran population."
Elva's favorite part about being a Greyhound is belonging to the ENMU community that "contains many diverse students who strive for excellence."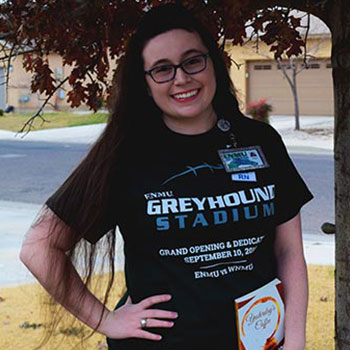 Rachel Wagner
Rachel Wagner will also be receiving her master's degree in nursing this fall.
She hopes to continue her education at ENMU as she works toward a master's degree in English/creative writing. She said, "I hope to still work as a PRN at Eastern New Mexico University and become the best nurse I can be."
Rachel's favorite part about being a Greyhound is the pride of "being a part of something bigger than myself. I am part of a school that has produced some of the greatest minds and creative people that New Mexico has to offer the world."
She encourages students to push through the difficult times and hardships, adding that "nursing is hard, but it's worth it."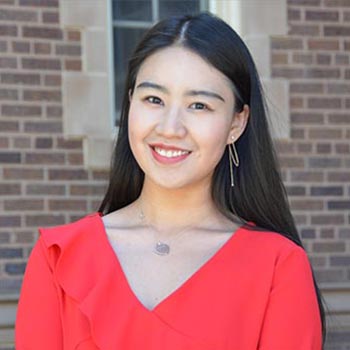 Shujie Li
Shujie Li, a business administration major, plans return to China to start her own business after she graduates this fall.
Her favorite memory at ENMU was the chance to be the president of International Club this past year. "I helped freshman to check in, and I also introduced them to the campus and International Club."
She encourages other Greyhounds to embrace the college lifestyle. "Go out, get friends, have fun!"
She explained that ENMU was the "best choice for me because it brings color to my life."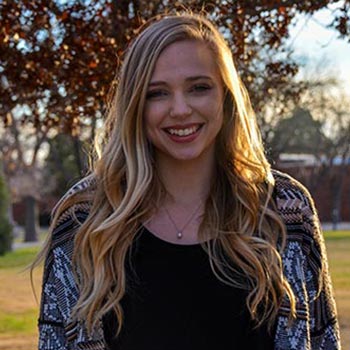 Kendall Schneider
Kendall Schneider is graduating this fall with a bachelor's degree in communication with an emphasis in public relations and a minor in graphic design.
She hopes to find employment working for non-profit organizations within her emphasis in public relations.
Kendall enjoyed spending time as one of the President's Ambassadors for ENMU. She considers working with students, giving campus tours and connecting with prospective students some of her favorite memories.
She encourages ENMU students to get involved with student activities such as clubs, student organizations or campus jobs. "Being involved in the campus and the community will allow you to make so many friends, not to mention memories. The connections you make in college will also benefit you in the future."
Times Remembered Photography
Tori Hendrickson
Tori Hendrickson, an elementary education major with a minor in language arts, is graduating this fall.
She plans to teach third grade at Valencia Elementary School in January.
Her favorite memory at ENMU is playing for Eastern's women's soccer team for four consecutive years.
She encourages students to prioritize receiving good grades while "making time for friends and fun."