This year's Distinguished Faculty Emeriti recipients are Timothy M. Ashmore, Rosemary Bahr, Lorene Hallenberger (posthumously), Michael O'Connor, Richard E. Propes and Thomas G. Uchtmann. Frances K. Richardson will be honored with the Exemplary Service Award. For more information, call 575-562-2412 or email This email address is being protected from spambots. You need JavaScript enabled to view it.
Dr. Timothy M. Ashmore
Dr. Ashmore earned his BA in General Speech at the University of Minnesota at Duluth before moving on to pursuing his MA in Speech Communication at the University of Wyoming and his Ph.D. at the University of Utah. During his college years he began teaching high school and college speech and English, and later gained more experience teaching at Alaska Methodist University while he was stationed in Alaska for the Army.
In 1973 he came to Eastern where he served the Department of Communicative Arts and Sciences as Director of Forensics for three years, graduate coordinator for six years, and department chair for nine years. He also served on a variety of University committees and was very active in the New Mexico Communication Association and Phi Kappa Phi Honor Society.
He retired in 1998 as a Professor of Communications, having dedicated 25 years of service to ENMU. His contributions to the University include developing communication courses, publications, workshops, presentations, and he was honored as Professor Emeritus of Communications by the ENMU Board of Regents. Ashmore returned to teaching at Morehead State University for seven years before officially retiring in 2005. He continues to reside in Kentucky, tries to play golf often and enjoys working in his woodshop.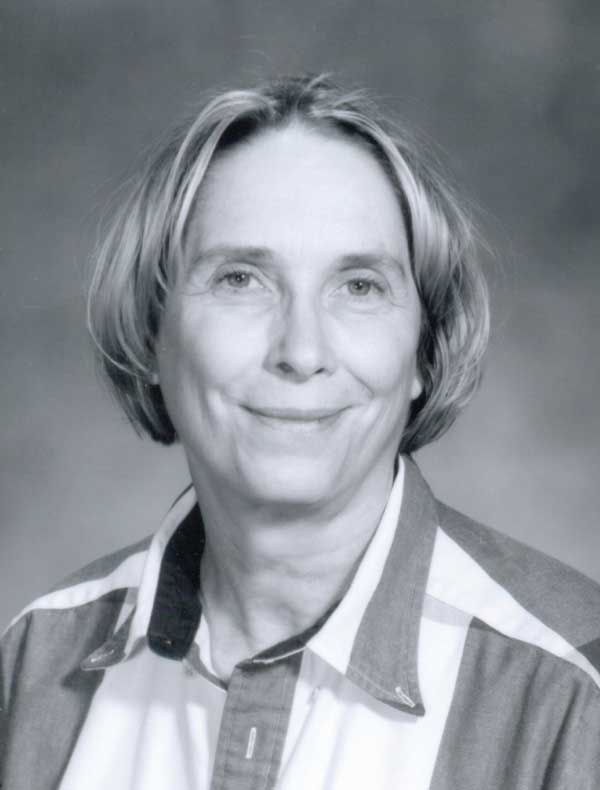 Dr. Rosemary Bahr
Rosemary Bahr came to ENMU from Utah. She joined the ENMU family in the fall of 1987 as assistant professor of sociology. She received her bachelor's degree in music education from Brigham Young University and her master's and doctorate of philosophy in sociology from Washington State University.
Bahr devoted much of her academic efforts to in-depth studies of society, gender, marriage equality, women's liberation, family, faith, race and culture. Along with this, she conducted research in the area of death and dying. A living example of the importance of lifelong learning, Bahr has been instrumental in the teaching and mentoring of hundreds of students throughout her career. Her support throughout her years at ENMU and her contributions to the University and her department make her an example of collegiality.
Bahr's two favorite things about Eastern were her students and her colleagues. Her care, compassion and her unquestioning acceptance of others remains an example of the best that ENMU offers its students. After 26 years at ENMU, Bahr retired in 2013. She stays busy in her retirement teaching online and volunteering for the local public library, and finds great pleasure in playing the piano.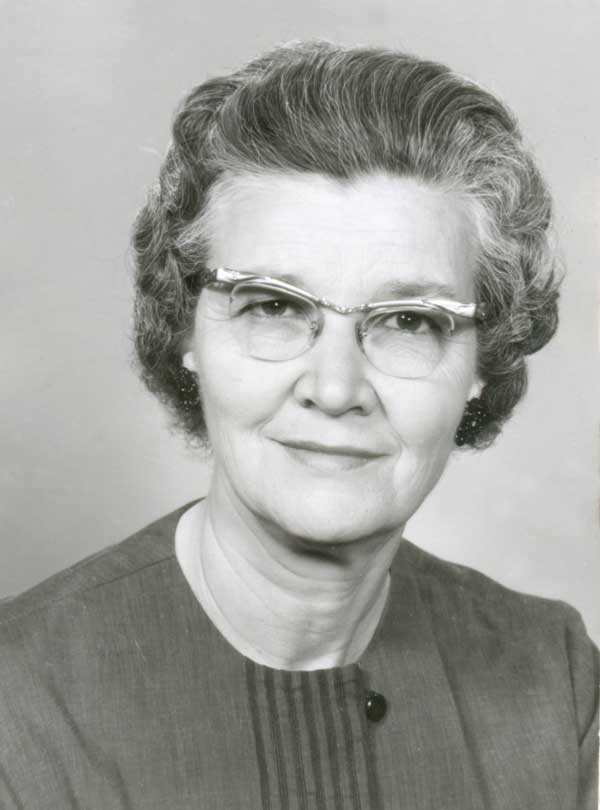 Lorene Hallenberger (posthumously)
Lorene Hallenberger exhibited her dedication to the education profession from an early age. After graduating from high school in 1928 as valedictorian in Hereford, Texas, Hallenberger earned her bachelor's degree in education from West Texas State University in Canyon, as well as her master's degrees in English and library science from the University of Michigan and George Peabody College for Teachers in Nashville, Tennessee.
Prior to her time at ENMU, Hallenberger taught high school English in Texas and Arkansas, and eventually became the librarian at Portales High School in 1955. She joined Eastern's faculty in 1965 as an assistant professor to develop a library science endorsement program for teachers, and was later promoted to associate professor.
In 2001, during a meeting of the Eastern New Mexico Librarians, the question was asked: "Who or what inspired you to become a librarian?" 12 of the 20 librarians named Hallenberger.
She retired in 1976 after dedicating 11 years to the University. Family members said she enjoyed reading, music, cooking, gardening, travel and corresponding with friends and relatives.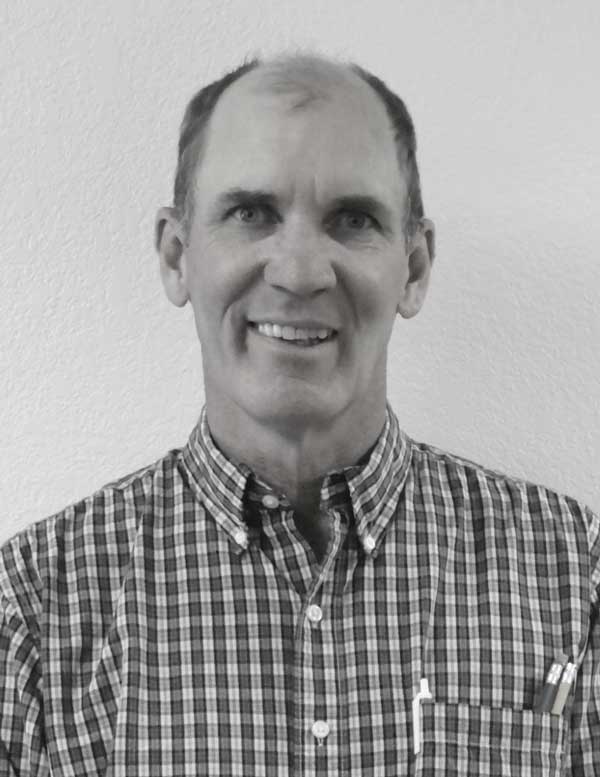 Michael O'Connor
Michael O'Connor is extremely well-versed in the knowledge of agriculture. His experience teaching, as well as his ag-based lifestyle farming alfalfa and raising beef and dairy cattle made him a valuable asset to the ENMU Department of Agriculture. Before joining Eastern's faculty in 1994, O'Connor received his bachelor's and master's degree in agriculture and extensions education from New Mexico State University. He also gained high school teaching experience in Moriarty, Cliff and Dora, New Mexico.
During his 14 years at ENMU, O'Connor taught a variety of courses providing insight to plant and soil sciences surrounding agronomy, horticulture and agriculture education. Known for his ability to take knowledge and relay it to his fellow faculty members and students in a practical way, he was the "go to" person for ENMU's dual enrollment program and spent many hours visiting and working with the teachers and students who were part of the program.
After retiring from ENMU in 2011, O'Connor spent a month in Zambia, Africa, working with locals to aid them in agriculture development. He currently teaches agriculture education at Tatum High School and enjoys fishing and spending time with his wife, Patia, and their three children.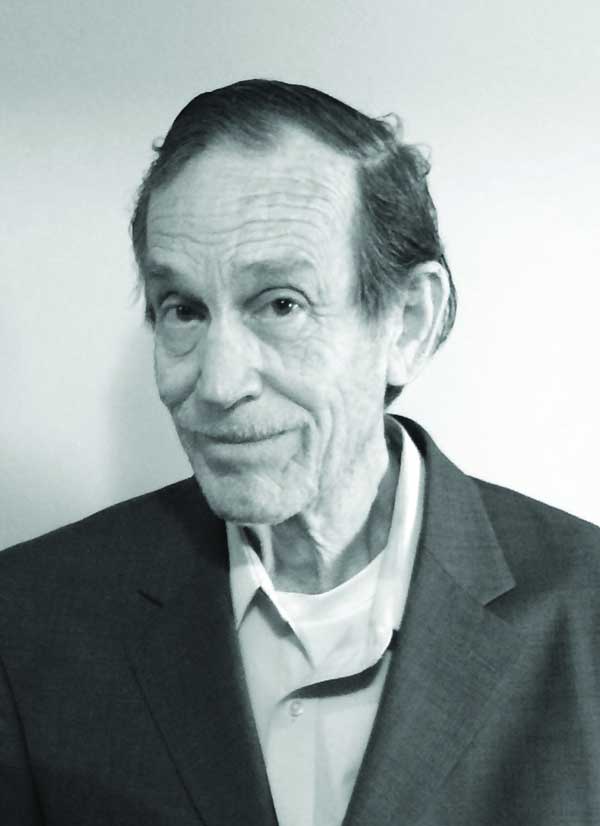 Dr. Richard E. Propes
Richard Propes was born in Tuscaloosa, Alabama, in 1942 and is known for his brilliance in mathematics. He obtained his bachelor's degree in 1964 from ENMU and attended graduate school at Kansas State University where he earned both his master's and Ph.D. After receiving his freshly minted Ph.D. in mathematics, Propes realized his passion for teaching and quickly found a faculty position at State University of New York in Potsdam where he worked intermediary for a year.
He then gained six years of experience at the University of Milwaukee as an assistant professor, where he directed the dissertations of two Ph.D. students. He also served as chair of the Mathematics Department at Talladega College in Alabama before deciding to return to Eastern, this time as faculty. He joined the University in 1982 and demonstrated his talents exquisitely as a professor until his retirement in 2005.
Over the years Propes has written six textbooks and a number of publications on the radical theory of rings, his field of specialty, including "Radical Properties of Rings," "The Radical Equation," "Intersections and Unions of Radical Classes" and more. He now resides in Minnesota with his wife and two of their three children.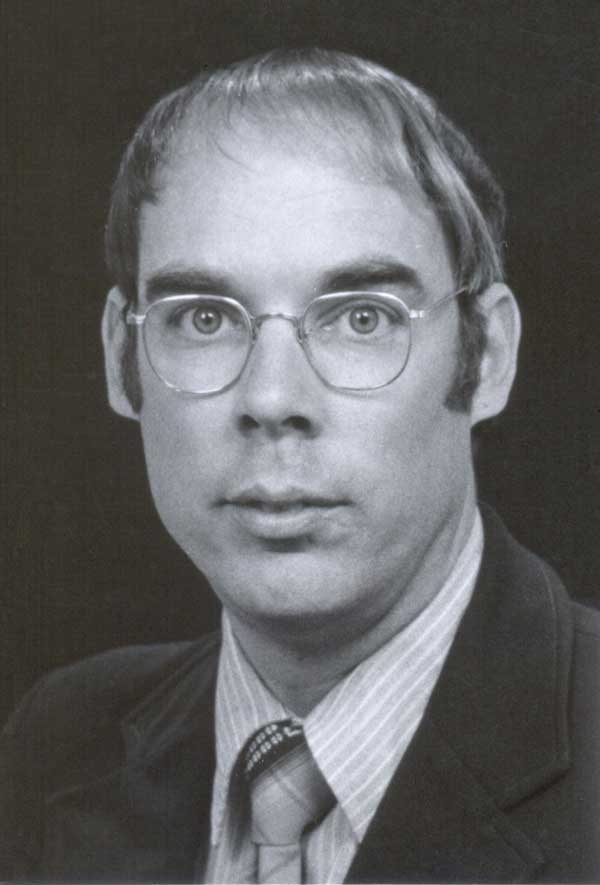 Thomas G. Uchtmann
Concert pianist Thomas G. Uchtmann was born in 1943 and became interested in music at a young age. He dropped out of high school to devote more time to music, but when his father passed away, Uchtmann went to work as a carpenter's apprentice. He was overheard practicing piano during his lunch break, and the potential talent he displayed eventually lead to a tuition scholarship at Juilliard School of Music. There he learned under Russian-born pianist Josef Raieff before receiving his bachelor's degree in 1967 and moving on to earn his master's at the University of California, Santa Barbara.
For four seasons, Uchtmann appeared regularly at the New Jersey State Cultural Center where he was described as having "power and tone, poetry and precision, fire and temperament, and a delicacy which makes his music vibrant and dynamic." He has also performed recitals at Town Hall in New York City, Princeton University, Westminster Choir College and the New Jersey State Cultural Center.
Uchtmann came to ENMU and dedicated 25 years as a music instructor. Along with the occasional piano recital, Uchtmann now enjoys retirement by spending time outdoors at his home in Waynesville, North Carolina, and restoring classic cars.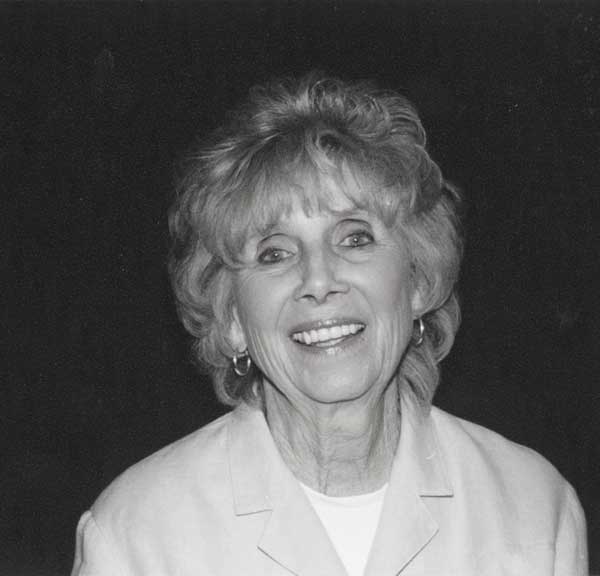 Frances K. Richardson
Frances Kwapinski Richardson earned her bachelor's and master's degrees in physical education from ENMU in 1958 and 1962 and her education specialist credentials in counseling and guidance in 1967. Richardson played a pivotal role in the inauguration not only of the University's foundation, the Friends of Eastern Foundation, in the 1970s, but also the Upward Bound Program, a new federal TRIO program born out of the Economic Opportunity Act of 1964 and the Higher Education Act of 1965.
Richardson served as the inaugural documenter for the Upward Bound Program in the late 1960s. Her role in these two foundational initiatives demonstrated her visionary range, the ability to identify two areas of need for ENMU that addressed a core issue: financial opportunity in rural USA for an institution that transitioned to a Hispanic Serving Institution (HSI) at the end of the twentieth century.
Richardson's career at ENMU spanned nearly a quarter of a century. In addition to her role as Director of Development from 1978-1988, she served as Assistant to the President and Director of University Relations. In 1991, New Mexico Governor Bruce King appointed her to a six-year term on ENMU's Board of Regents. She served as its Vice President in 1993, as well as a Board of Director for New Mexico First, Portales City Council and on New Mexico's State Corrections Commission.