Starting July 1st, this emphasis will be discontinued and replaced by the Bachelor of Science or Arts in Anthropology. This change aims to provide a more comprehensive and up-to-date curriculum that better aligns with the current demands of the field. Please see the Bachelor of Science or Arts in Anthropology for the new degree information.
Program of Study
If you are interested in the daily lives of people around the world, a major in anthropology, with an emphasis in cultural anthropology will broaden your horizons and give you the tools to ask questions about the world around you. The time required to earn your degree in anthropology varies with each student, but this degree can reasonably be completed in four years.
Special Services and Opportunities
We provide opportunities for hands-on learning in our courses. In the Blackwater Draw Museum you have a chance to work on the display and cataloging of important collections and analysis of artifacts, while our field school provides additional opportunities for hands-on research experience.
Advising
Our faculty members are committed to responsible academic advising. We are specialists in our areas of advising and are current with requirements for admission to the programs we advise. We have a reputable record regarding student success in the anthropology field.
Service and Mutual Interest Organizations
Mu Alpha Nu, our student club, provides you the opportunity to use your anthropology skills, participate in field trips and hold leadership positions on campus. Blackwater Draw Archaeology site and the museum offer special opportunities on and off campus.
Scholarships and Financial Assistance
Eastern New Mexico University is committed to helping you finance your education. In addition to grants, loans, and scholarships offered University-wide, the College of Liberal Arts and Sciences offers 37 scholarships for current ENMU students, including scholarships available exclusively to anthropology majors: the Anthropology Faculty Scholarship and the Peggy Tozer Scholarship in Anthropology. Additionally, many ENMU students work part-time jobs to help finance their education.
Career Opportunities
As an anthropology major, you can look forward to a career such as:
Anthropologist
Archivist
Curator
Technical writer
Museum technician
Research assistant
Linguist
Tour guide
Park naturalist
Urban planner
Foreign service officer
Health researcher
Human resource manager
Immigration inspector
The office of Counseling and Career Services offers job placement assistance to all students.
High School Courses
If you are interested in pursuing anthropology, the following high school courses will help prepare you for college studies: computer skills and normal high school graduation requirements for English, science and social science (social studies).
Additional Degree Information
You can find additional information about the Bachelor of Science in Anthropology degree, including the courses you will take when you're an anthropology major at Eastern.
Advisor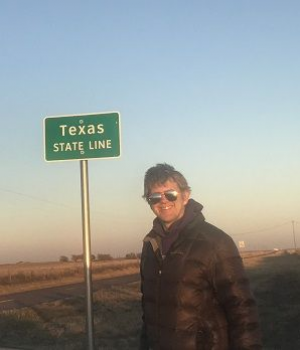 Assistant Professor of Anthropology
Office Location: Art and Anthropology (AA), Room 135
Phone: 575.562.2322