In our Electronics Engineering Technology Renewable Energy bachelor's program, you will gain advanced knowledge in renewable and alternative energy technologies.
Renewable energy engineering technologists develop renewable energy systems, make improvements on energy efficiency, and apply science and engineering with an economic sense to create a more sustainable future for our planet.
Scholarships and Financial Assistance
ENMU is committed to helping you finance your education. You can get information about admissions scholarships and find out why more than $22 million in financial assistance is awarded to ENMU students every year. Once you are an enrolled ENMU student, you'll have access to even more scholarships.
Online Learning Format for Renewable Energy
Our Bachelor of Science concentration in Renewable Energy is designed to be completed online. You'll be completing assignments, readings, labs, tests and projects throughout the semester. Recorded and live lectures via Mediasite and Canvas will connect you with professors and other students at your convenience, rather than during a specific time. In this program, you have the option to take all classes online or a combination of online and in-person.
Faculty and Advising for Renewable Energy
When you join our program we want to make sure you have all the resources and advice you need to successfully complete your degree at ENMU. To do this, we offer advising via phone or email for online students, and in-person appointments if you are on campus. We look forward to working with you!
Academic Help and Resources for Renewable Energy
We want to make sure you get the support you need. We offer flexible tutoring services, including the ENMU Writing Center which is available to help you improve your writing and help you clearly communicate for written, school-related projects and assignments.
We also have online databases, journal articles and eBooks accessible through the Golden Library. ENMU librarians are available virtually, via phone and email to provide assistance, so you'll always have the help you need to take advantage of library resources.
See our distance learning library services
As a Renewable Energy Program student, you'll find your textbooks, lab manuals and lectures will answer many of your questions. We also have teaching assistants (TAs) assigned to each course who can help you with course specific questions. For questions and concerns you can't find in the course material, you can always email or call your professor.
Career Opportunities in Renewable Energy
Depending on the core upper-level EET courses completed, graduates may pursue careers in one or more of the following areas:
Electrical systems
Advanced controls
Green buildings
Energy-efficient lighting
Fuel cells and batteries
Wind turbines
Solar power engineering technology
PV/semiconductor processing technology
Facilities and energy management systems
Energy system integration engineer technology
Additional Degree Information for Renewable Energy Majors
You can find additional information about the Bachelor of Science Renewable Energy degree, including the courses you will take when you're an EET major at Eastern.
View sample renewable energy degree plan >
---
Connect with us on Social Media
Advisor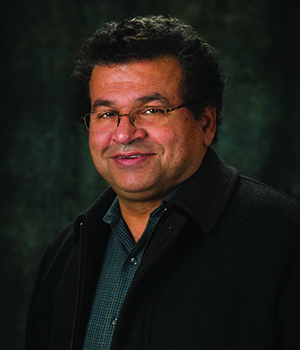 Professor of Electronics Engineering Technology
Office Location: College of Business (COB), Room 161
Phone: 575.562.2073