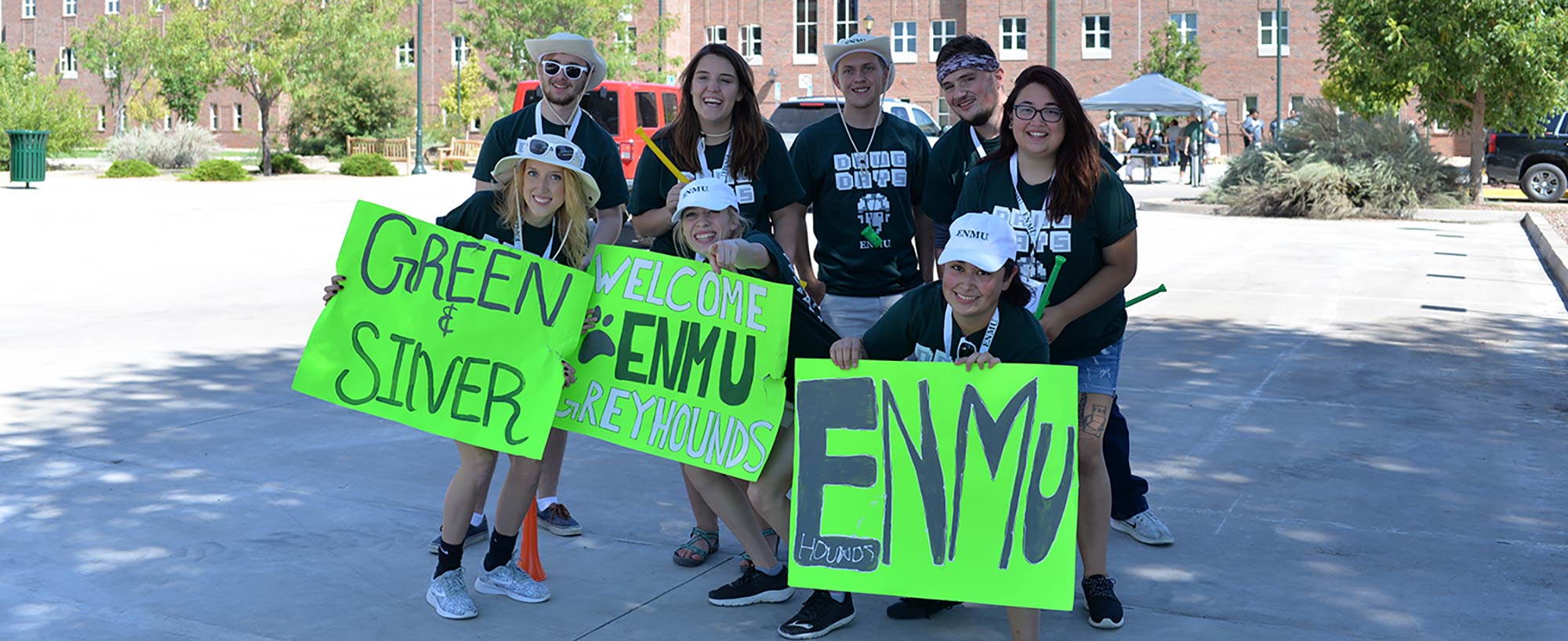 We are excited you're considering ENMU as one of your college choices! Get a view of the complete ENMU experience when you attend Green and Silver Senior Preview Day with a group of future Greyhounds just like you!
You and your parents will be able to see the residence halls, tour our beautiful campus and interact with faculty, staff and current ENMU students along the way. You'll also get a free lunch at the Crossroads Cafe Dining Hall to give you a taste of the great food offered by Sodexo (it's no wonder ENMU was recently ranked #1 in New Mexico for Dining Hall Food by USA Today College!).
As an added benefit, if you've been admitted, you can also bring your official transcripts and test scores to update your file for scholarship consideration or even sign-up for housing.
Parent Information
Parents are encouraged to attend to find out more about admission, financial aid, scholarships, advising, campus safety and more services offered to all ENMU students! Review the schedule below to see what parent sessions are offered to help you learn more about ENMU.
Experience ENMU!
Click on the green bars below to see the schedule and view the registration form. If you need directions to campus or want to explore the surrounding area , there is plenty to see and do when you visit ENMU.
Check-In Begins Saturday, Nov. 2 at 8:30 a.m. MDT in the Campus Union (CUB).
How Do I Register?
Click on the green bar below to register for our 2019 Green and Silver Senior Preview Day. We are looking forward to seeing you on campus!
---
Connect with us on Social Media:
---
Enrollment Services
ENMU Station 7
1500 S Ave K
Portales, NM 88130
800.FOR.ENMU (800.367.3668)
Phone: 575.562.2343