Dr. Josh C. Bramlett, an assistant professor of communication at Eastern New Mexico University, recently had his research published in Social Media and Society, the fourth-ranked communication journal on Google Scholar.
Dr. Bramlett shares details about his research, as well as his recent presentations at virtual conferences and for the ENMU Reads Facebook page.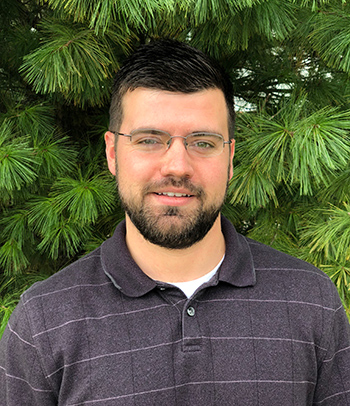 Tell us about your academic background and previous professional positions.
I received a BA in Political Science from the University of Central Arkansas in 2010, an MS in Mass Communications: Radio and Television from Arkansas State University in 2014 and a Ph.D. in Communication from the University of Missouri in 2019.
I was a social media manager for the Arkansas Times from 2011-13, a graduate assistant at Arkansas State University from 2013-14 and a graduate teaching assistant at the University of Missouri from 2015-19.
How did you choose your fields of study?
I've always been interested in politics. I realized in my master's program that instead of working on campaigns, which I had done in the 2010 election cycle, I could study campaign communication and still closely follow politics. That's when I decided to apply to Ph.D. programs, and I haven't looked back.
Tell us about your research. What inspired you to focus your research on social media?
Social media platforms are at the center of political discourse for voters, news outlets and politicians. The political uses of social media have been one of my research areas since graduate school, and I am lucky that I get to teach various social media classes here at Eastern. My research and teaching get to complement each other.
Discuss your paper being published and what that means to you.
During the 2016 election, we had a research team at my previous institution that collected data during each of the presidential debates. Participants who watched these debates "live-tweeted" them. We are interested in the attitudinal and behavioral effects of live-tweeting as it is an increasingly important part of media consumption not just in political communication but in watching sports, reality TV and awards shows.
Our study, "Thinking along partisan lines: Identity-motivated elaboration and presidential debate," argued that live-tweeting represents cognitive engagement and elaboration. We found that live-tweeting directed at candidates was associated with changes in candidate evaluations and preferences. This study was published in Social Media and Society. I was the second author, and this study would not have been published without the leadership of the first author, Dr. Freddie Jennings at the University of Arkansas. It means a lot to have this study published as it is timely with the latest debates having just occurred.
Tell us about your two virtual conference presentations and your ENMU Reads presentation.
I worked with co-authors to submit two papers to the National Communication Association's annual conference. One paper, "The effects of partisan social media commentary on presidential debate candidate performance evaluations," was an experiment that examined how Twitter commentary during a debate influenced viewers' evaluations of the performance of candidates in the 2016 presidential debates. Another paper, "Battles for branding: A political marketing approach to studying televised candidate debates," stemmed from my dissertation and incorporated a political marketing perspective to examine the memory-based associations voters make about candidates. It was a study of U.S. Senate debates in the 2018 midterms. I recently recorded a presentation for ENMU Reads, where I gave a brief overview on the history of presidential debates and some of the main things we know about televised debate effects from decades of research.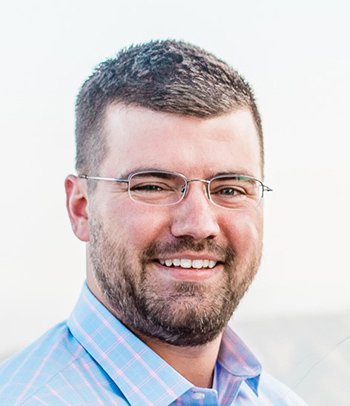 What are the next steps for your current research? Any plans to pursue additional research topics in the near future?
The most important thing I'm doing right now with research is advising master's theses for the first time. It's been a really rewarding experience, and I can't wait to see both of my advisees finish their projects in the spring. I also have some ongoing papers I'm working on with co-authors, and I collected tweets during the two presidential debates and the VP debate in 2020.
How has your time at ENMU helped you to hone in and expand upon your research?
I've been lucky to receive enrichment funds from the College of Fine Arts to support conference presentations. I teach the graduate classes on Communication Theory as well as Communication Research Methods, and I've found that teaching those "fundamentals" classes has really benefited my craft as a scholar.
Are you involved in any organizations or volunteer work?
I'm on Faculty Senate and a few other campus committees. I've made regular appearances on Zia Broadcasting radio in Clovis, New Mexico, to talk about the primary debates and general election debates. I'm really grateful for the folks at Zia who have been so welcoming and great to talk to on the air.
Tell us about your background and family.
I'm from Conway, Arkansas, where my parents and brother live. I live in Clovis with my fiancée, who is a counselor for Clovis schools.
What else would you like to share with the ENMU community?
We have a growing graduate program in the Department of Communication that can be completed 100% online. Visit our website for more details! If you're an undergraduate interested in social media, I'm teaching Social Media Analytics in the spring. Register today!