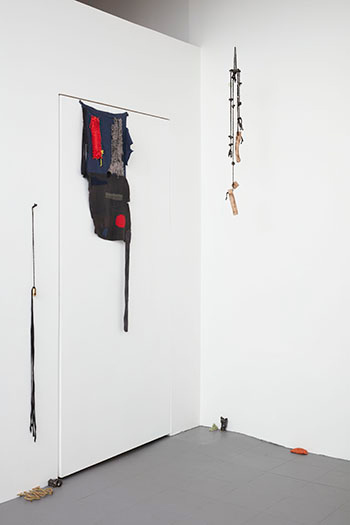 Dr. Catherine Czacki, an assistant professor of art at Eastern New Mexico University, had her solo exhibition, titled "get the house in order," featured by the Columbia University School of Art, where the artist earned her MFA in Sculpture and New Genres in 2008. The showcase was open from Nov. 14-Dec. 18 at BEST PRACTICE, an exhibition space in San Diego, California.
Dr. Czacki, who is affectionately referred to as "Dr. C" by her ceramics students, is the author of "Creosote," a 310-page book blending poetry, sculpture documentation and a found image archive edited by Adrienne Garbini.
The assistant professor is involved in the Llano Estacado Monad Band (LEMB), an improvisers collective based in the greater Llano Estacado region of West Texas and Eastern New Mexico. LEMB works follow the tradition of Scratch Orchestra, Nihilist Spasm Band, AACM, London Improvisers Orchestra, Daigoretsu and other similarly decentralized and autonomous ensembles. An archive of every session and performance is available on the LEMB website.
She will also have her work featured in print in the magazine Southwest Contemporary this month.
Dr. Czacki, who earned a BFA in New Genres from the San Francisco Art Institute in 2003 and an MA in 2015 and a Ph.D. in 2019, both of which were focused on art theory and criticism in the art practice concentration from the University of San Diego, discusses her artwork and her position at ENMU.
How did you choose your field of study?
Art has been the center of my life for a long time. I enjoy teaching art and art history, and witnessing students develop their interests. Art has so many avenues of potential, as an agent of personal healing, as a form of communication, as a way of creating intimacy with the material environment.
Tell about your solo exhibition and what having your work featured by the Columbia University School of Art means to you.
My exhibition at BEST PRACTICE, "get the house in order," featured new works in ceramic, metal, papier mache, found objects, painting, eco resin, fabric and collaborative sounds.
Living in New York and attending Columbia University had a profound impact on the choices I have made as an artist and writer. I'm very glad to have been featured.
Dr. Czacki's exhibition at BEST PRACTICE. Photo credit: Paul Salveson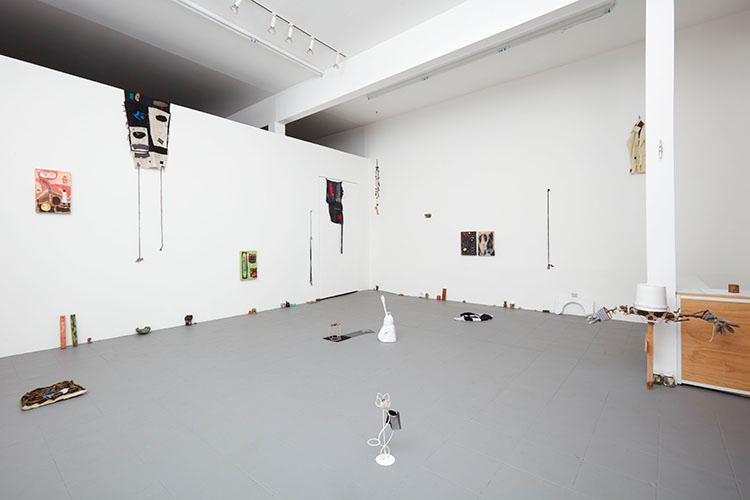 Where did you work before starting at ENMU?
I was a teaching assistant and graduate student researcher for the University of California San Diego. I was an art teacher and archivist for the Joan Mitchell Foundation, a teaching assistant at Columbia University and an event photographer, all in New York, New York.
What drew you to your position at Eastern?
I wanted to be a part of a small community and support regional artists in the Southwest.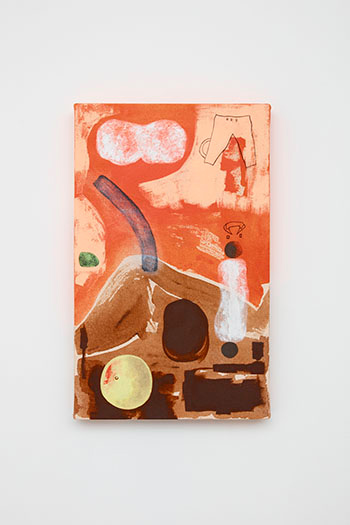 What is the focus of each of the classes you teach?
Ceramics: familiarizing general education students with the basic techniques of ceramic building and aiding art majors towards developing their ceramic works for exhibition. Art History I and II, Non-Western Art History, Art Appreciation: teaching students how to analyze the formal and conceptual elements of art while also seeing the importance of art as a pluralistic human cultural endeavor in global contexts.
What do you enjoy the most about your job?
Meeting new students each year, seeing their excitement when they first finish a ceramic piece and take it out of the kiln, or that moment when they have an "aha!" revelation while analyzing and thinking about historical examples of art in relation to contemporary life.
What is your favorite thing about Eastern?
The sense of community, the students from diverse backgrounds and the small and intimate class settings.
What goals do you have for your position?
I hope to continue a project we have in the ceramics lab to move towards ecological approaches of making and to help students develop multiple levels of art history scholarship and writing at ENMU.
Tell us about your current projects.
I am working on a new poetry book, an article I'll be researching at the Bartlett Library and Archives at the Museum of International Folk Art in Santa Fe, and an album I am recording with the label Full Spectrum Records based out of Littlefield, Texas.
Are you involved in any organizations or causes?
I am involved in the newly-formed MLK Committee that will organize events celebrating ENMU's transition to having MLK Day off. I am the faculty representative for the Clayhounds club; we organize ceramics sales on campus, and we recently donated student work to the Clovis Cares organization that raises money for local food banks. I serve on the ENMU Faculty Senate and am a member of the New Mexico Art Educators Alliance's newly-formed committee focused on Equity, Diversity and Inclusion. I also occasionally help with local animal rescue efforts, and in the future, when travel is easier, I will expand my involvement (and hopefully students as well) with the East Lubbock Art House, a non-profit organization that serves local/regional artists.
Dr. Czacki's exhibition at BEST PRACTICE. Photo credit: Paul Salveson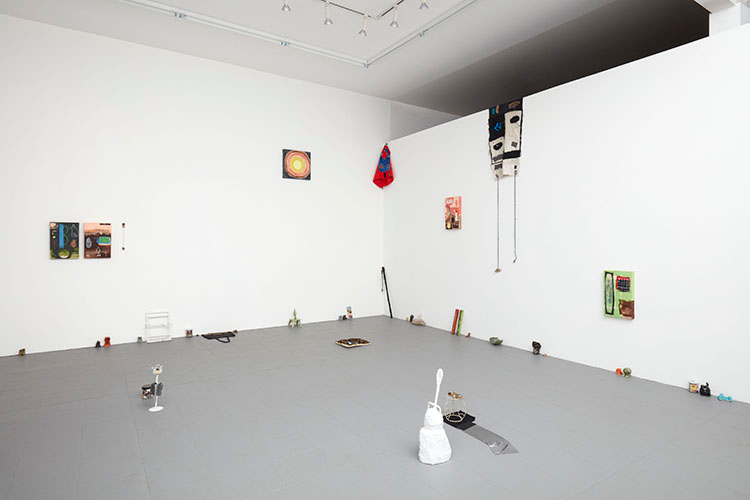 Tell us about your background and family.
My parents are both retired, but my father taught at UTEP after a career with General Motors. My father was a semi-professional racecar driver for years on the side of his teaching job, and my mother was a secretary and is a weaver and bead artist. My brother teaches music at a high school in El Paso. We moved quite a bit while I was growing up, so I have several hometowns, and I am fond of them all for different reasons of their uniqueness of place.
In Portales, I have a rescue dog named Big Buddy. He is loving, quirky and very handsome.
Who influences you? Who is your role model?
Jeffrey C. Stewart, K. Wayne Yang, CA Conrad, Suzanne Herrera Li Puma, Audre Lorde, Grace Lee Boggs are only a few. I have a list here because there isn't one role model in my life. Each of these people has taught me about the importance of art, poetry, humor, caring about community and teaching.
Dr. Czacki's exhibition at BEST PRACTICE. Photo credit: Paul Salveson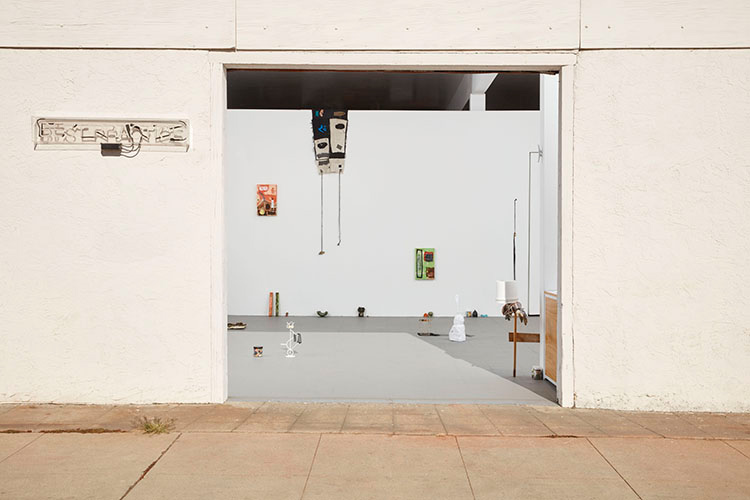 Which awards and accomplishments have you earned?
The UCSD Chancellors Collaboratories Award, given to a research group I was a part of and helped found, titled "Interrogating the Archive: Shared Research Methodologies at the Intersection of Aesthetics and Authenticity," the UCSD Russell Grant for my book "Creosote," the Terra Foundation for American Art Award and Residency in Giverny, France, the SOMA Residency in Mexico City, the Leopold Schepp Foundation Award, for my MFA and my Ph.D. studies and the Kosciuszko Foundation award for my MFA studies.
Hobbies?
Making art, music, gardening, cooking, reading, writing poems, hiking, cleaning my house, meditating, spending time with dogs.
Where are some of your favorite places you have visited?
Mexico City, Budapest and all of New Mexico.
Please share an interesting fact about yourself.
I was training to become a professional San Francisco City Pools lifeguard just before I was accepted for my master's at Columbia University.
Dr. Czacki's exhibition at BEST PRACTICE. Photo credit: Paul Salveson