Three Eastern New Mexico University professors once again joined forces to publish their newest book, "The World of Molecular Biology."
Dr. Manuel Varela, professor of biology; Ann Varela, instructor of mathematics; and Dr. Michael Shaughnessy, professor of education, have teamed up for several books in the past, with topics ranging from amazing microbiologists to famous scientists to impactful mathematicians.
They shared their inspiration for "The World of Molecular Biology" and details on their favorite chapters with the ENMU News.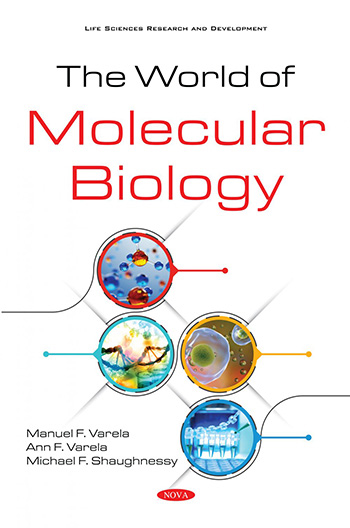 Discuss your involvement in the creation of "The World of Molecular Biology." What inspired you to create/join the project?
Dr. Manuel Varela (MV): Of all the many tasks I do as a faculty at Eastern, writing books with my wife, Ann Varela, and my colleague Mike Shaughnessy on famous scientists and their fantastic experiments are without a doubt my absolute favorite ones! Ann and Mike are my driving forces. Mike is the initiator of these writing projects, and Ann is the closer. The book is filled with many inspiring stories of overcoming adversity to make enormous contributions to molecular biology.
Ann Varela (AV): My participation in this project was to supply the background information for each female scientist, such as her educational training, birthday, family history, interesting anecdotes, relevant images and quotes. I also proofread and edited all chapters.
Which chapter is your favorite and why?
MV: While I like all of the chapters, of course, I am particularly impressed with the life and science of Barbara McClintock, a scientist extraordinaire who discovered that genes jump around in the corn genomes. Her experimental work was physically demanding, having to plant thousands of corn plants, harvest them and mathematically analyze the progeny phenotypes to discover how corn recombines its genes by a process called transposition. Her work led to the development of modern corn used to feed many of the Earth's inhabitants. McClintock's work has relevance for all walks of life, and her example is, thus, genuinely inspiring.
AV: My favorite chapter is about Susan Lindquist because of how she was inspired by her fifth-grade science teacher to pursue a science-oriented career path. She also overcame a mild case of dyslexia, and I think that in itself may inspire others to overcome their personal obstacles and follow their dreams.
Dr. Michael Shaughnessy (MS): Wow! I need to mention three people who came from very humble beginning to really impact the world---1) Sydney Brenner from South Africa, 2) George Beadle from Wahoo, Nebraska and 3) Richard Roberts from Derby, England-- all three won the Nobel Prize and really started out from very humble beginnings.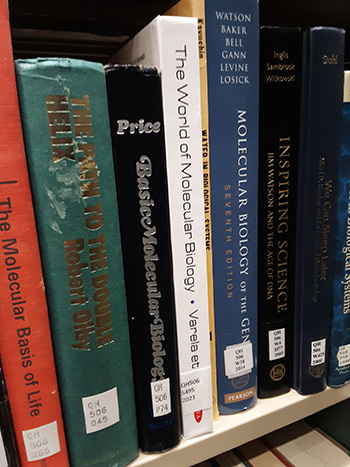 This book is particularly relevant during the ongoing pandemic. What lessons can be learned from your book in regard to the COVID crisis?
MV: In modern times, the technological innovations used to study viruses, like SARS-CoV-2, and their ailments arose out of the pioneering works of the scientists featured in our newest book. For instance, Salvador Luria showed how viruses replicate in large numbers. Oswald Avery learned how DNA carried genetic information that could be transferred between species. Paul Berg and Richard Roberts used viruses to discover that DNA strings could recombine by gene splitting to form genetic variants. Similarly, the modern use of RNA vaccines for COVID-19 prevention originated with Sydney Brenner's RNA work on the tobacco mosaic virus in the early 1960s. Joshua Lederberg, Hamilton O. Smith and Stanley N. Cohen found how DNA transferred between generations and began the development of gene cloning methods. Max Delbrück used phage viruses to examine the molecular biology of viruses. Matthew Meselson and Reiji Okazaki discovered how viruses and bacteria, and thus all of humanity, replicate their DNA genomes. Notably, John Craig Ventor pioneered high-throughput DNA sequencing technology, which allowed investigators to determine the genomes of the viral isolates early on in the COVID-19 pandemic.
Describe the book in one word.
MV: Enlightening.
AV: Inspirational.
MS: In the words of Mr. Spock, "Fascinating!"
Which project(s) are you working on next?
All: We are currently writing another book titled "The Life and Times of the World's Most Famous Female Scientists." We are about two-thirds finished with this newer project.