Andy Wallace, who graduated with a bachelor's degree in geology from Eastern New Mexico University in 1971, was recently named the first CEO of Allegiant Gold, Ltd., a gold exploration and development company.
His involvement with Allegiant Gold, Ltd., began with Cordex Exploration Co., a company Andy owns with business partner Bruce Delaney. "We have a unique business and likely one you have never encountered before," explained Andy.
Cordex, a private company founded by John Livermore in 1969, provides exploration expertise in the United States to "funding partners," which are generally companies wishing to enter the mining business in the United States but with no staff in the United States of their own directed toward this goal.
Cordex is charged with locating and acquiring lands with promising potential that allow funding companies to produce gold and silver. Cordex, which has found and developed five gold mines in Nevada, also tests these properties after acquisition with geological mapping, surface sampling, geophysical surveys and drilling and carries the most promising properties to the feasibility study stage. Past gold production from Cordex discoveries in Nevada exceeds 10,000,000 ounces of gold, with another 10,000,000 million ounces remaining in reserves.
The company has had 15 different "funding partners" over the years, including several of the major mining companies in the world and junior explorers just getting into the business. The "funding companies" often participate in a joint venture basis with 2-4 funding partners at any one time funding Cordex work.
The principal "funding partner" for Cordex work for the last ten years is Columbus Gold Corp., based in Vancouver, B.C. Columbus has interests in French Guiana, as well as the Nevada properties generated by Cordex. A decision was recently made to create a new public company out of Columbus that will concentrate only on the United States gold properties. The new company will be called Allegiant Gold Ltd., which will begin trading on the TSX stock exchange in early December 2017.
"I will be the first CEO of Allegiant, which is only logical as I will direct all the exploration activities on the Allegiant properties," said Andy.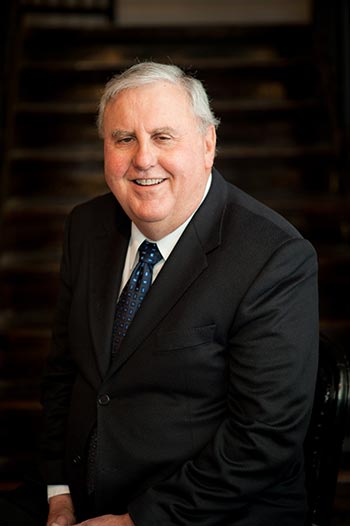 He enjoys his career in geology because he can "get out in the backcountry in the hills and mountains and not being confined to an office. I never do the same thing two days in a row. I enjoy visiting discoveries we have made in the past that employ hundreds of people now and learning about how the employees now contribute to their local communities."
When asked about his career goals, Andy explained that the "goal of any exploration geologist is to discover valuable mineral deposits which were previously unknown. I have been lucky in that regard, but I continue to be driven to make new discoveries and hopefully bigger deposits than I have found in the past."
His advice to students interested in geology is that there is "absolutely no substitute for working for a mining or exploration company hopefully while you are in school, even if you have to work for free. No college will teach you all the little things you need to know to be an exploration geologist.
"Secondly, prepare yourself to be away from home for long periods of time, and the stress that causes. Mineral deposits are not found in cities but are spread all over the world, often in remote areas that have difficult access. You will not have a normal life and many little things, like bowling in a league or coaching little league baseball, will never be possible for you. On the other hand, I cannot imagine a more rewarding career."
Andy was born and raised in Clovis, New Mexico. His mother was a single parent who worked as a secretary and ultimately managed estates toward the end of her career. She also had an active tax preparation business in the evenings and weekends.
"My mother was the biggest influence in my life. She was a single parent and a woman working in business in the 1950s which was not unique but a bit unusual for the time, at least in Clovis. She guided me in more ways than I can tell. She started educating me for the workplace early. I remember her bringing home day-old Wall Street Journals for me to read from the time I was eight years old."
Andy has two sisters: Anne Horton, who resides in Clovis and is a retired X-ray technician, and Sarah Holcomb, who resides in Midland with her husband, Ron. Both Sarah and Ron attended ENMU.
Andy is married to fellow Greyhound Grad Jill Yarborough Wallace, who received her bachelor's and master's degrees in math and education from ENMU in the early 1970s. They have four children, Jenni, Christy, Brian and Todd, and nine grandchildren, who live in Reno, Nevada, Celina, Texas, Nashville, Tennessee, and Albuquerque, New Mexico. The couple's dog, Charley, is a "wonderful and much-loved" four-year-old blue merle Australian Shepherd.
"I am greatly influenced by my wife and my sisters and their husbands. They all have a strong work ethic and high integrity in common and, along with my mother, taught me the value of hard work along with the value of family," said Andy.
He started his college career at NMSU with a major in electrical engineering. He decided to change majors, but NMSU did not offer a geology degree at the time. "ENMU did [offer a geology degree] and had a four-person geology faculty, so I transferred."
He chose geology based on a recommendation from his brother-in-law, Ron, who was in the oil business. "I knew nothing about geology, but it turned out to be a great fit. I was off and running after transferring to ENMU," said Andy, who made the Dean's List at Eastern "a number of times."
Andy, who worked at a fruit market in Clovis for about 30 hours a week while taking a full load of courses at ENMU, was a member of the ENMU Geology Club. The 12 members of the club took field trips, including a 10-day trip every year over spring break. They also played "semi-intramural football and other sports against the ROTC guys."
The Greyhound Grad said that ENMU was a "wonderful experience for me personally and academically. I could not have chosen a better place. I got lots of individual attention from my geology professors, Bill Pitt, Paul Krutak, Fred Nials, Leroy Corbett and John Puffer, which really helped me focus on doing well. We lost Bill Pitt a few years ago, but I remain friends with all the others today."
He said that his education at ENMU provided him with "very solid fundamentals necessary to become a professional geologist. I have taught at a university and have been associated with others, and I know that my undergraduate education at ENMU was the best I could have received."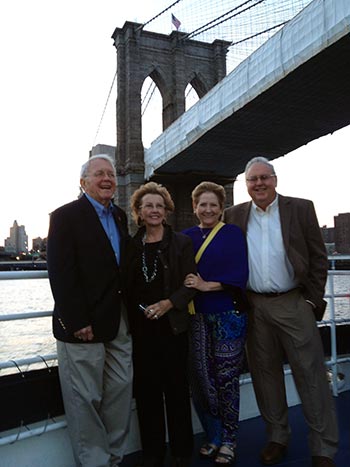 Andy had a minor in math, a path he continued during graduate school at a different university where he focused on economic geology. "My math education at ENMU was also solid as I was never deficient when moving upwards into higher level math classes at other universities. Thank you Professor Vern Witten at ENMU."
His geology-related jobs started in the early 1970s, with short-term/summer jobs with W.N. McAnulty and Associates based in El Paso, Texas, and looking for fluorspar in in West Texas under a contract with Dow Chemical Co. He also worked for Texas Gulf Sulphur Co. in copper and base metal exploration in West Texas. After moving to Reno, Andy worked for Cherokee Mining.
He started at Cordex in 1974, while still in grad school. He taught geology in 1976 and 1977 as an assistant professor at Wittenberg University in Ohio, while also working summers in Nevada for Cordex. He then moved back to Reno in 1978 and began working full-time at Cordex.
"My mentor in geology and exploration was John S. Livermore, who was my boss in my early days at Cordex, and then later my partner. He made the original big gold discovery in Nevada in 1960, for Newmont Mining Corp. at what is now known as the Carlin Mine," said Andy. "He was recognized as one of the pre-eminent exploration geologists in the gold business. He was also widely recognized for his integrity and ethics. John died a few years ago at age 94 and worked with me until he was about 90."
Andy explains that his role models are his mother, his brother-in-law, Ron Holcomb, and John Livermore. "They all taught me many things but their emphasis on working hard while having impeccable ethics and integrity greatly influenced my life," explained Andy.
The Greyhound Grad has received many accolades including being named "Outstanding Alumnus" of the Mackay School of Mines at the University of Nevada in 1998, receiving the Mackay Medal from the University of Nevada in 1978, receiving the "Robert M. Dreyer Award for exploration excellence from the Society of Mining, Metallurgy and Exploration" along with John Livermore and being named the "Distinguished Lecturer for 1997" by the Center for Research in Economic Geology.
His company was installed on the wall of the Honor Court at the University of Nevada in the early 2000s. He was part of the Cordex team that received the "National Dupont Environment Leadership Award" in 1993, as well as being part of the Cordex team that received the "Riparian Stewardship Award" from the United States Department of Interior's Bureau of Land Management.
Andy has presented 37 invited lectures to a variety of geological societies, universities, symposia, professional meetings and governmental agencies. He has authored or co-authored 26 publications in various scientific journals, including "Geology," "Journal of Economic Geology," "Mining Engineering," "United States Geological Survey" publications, "Journal of the Geological Society of America" and "Transactions of the American Institute of Mining Engineers."'
He is a fellow of the Society of Economic Geologists, a member of the Society of Mining, Metallurgy and Exploration Division of the American Institute of Mining Engineers, the Geological Society of Nevada and the American Exploration and Mining Association. He is a Certified Geologist as recognized by the American Institute of Professional Geologists, of which he is also a member.
Andy's hobbies include fishing, golf, vegetable gardening, rooting for the University of Nevada Wolf Pack basketball team and playing duplicate bridge. He and his wife were part of a cooking club that prepared meals once a month for various shelters for eleven years in the Reno area.
He is entering his second year as a Trustee of the University of Nevada Foundation whose charge is to deal with private monies coming into the university. He was a member of the Center for Research in Economic Geology at the University of Nevada. He also served on Advisory Boards for the Nevada Bureau of Mines and Geology and the Mackay School of Mines at the University of Nevada.