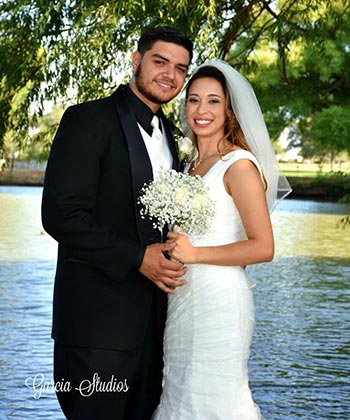 Carla Benavidez, an Eastern New Mexico University alumna, recently became an accountant for the KENW Broadcast Center. She graduated with her bachelor's degree in business administration with an emphasis in accounting in the fall of 2014.
"I fell in love with accounting because it was something that I was good at," said Carla. "Everything is so accessible at ENMU and, because of that, there are more opportunities to grow in my career."
The Greyhound Grad was the president of Delta Mu Delta Gamma Omega Chapter Business Honor Society in 2014 and also participated in the Baptist Student Union on campus.
Carla was also on the ENMU team that competed in the Daniels Fund Ethics Initiative Consortium Case Competition in Albuquerque, New Mexico. She was nominated by the professors of the College of Business to be the accountant within the group. Eastern competed for decision making and problem-solving within the realm of ethics against other universities from New Mexico.
"The University of New Mexico was a fierce competitor, but, because we had some diversity in our group, we were able to find an answer that the judges were astonished by. I was proud to represent Eastern," she said.
Carla is now an accountant and business office manager for the KENW Broadcast Center, where she ensures compliance of the station, prepares financials for the department, handles accounts and provides any necessities the station may need.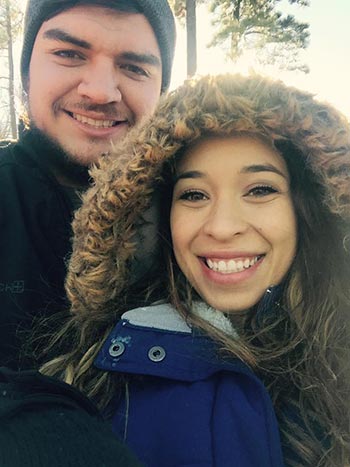 She is passionate about helping students and faculty within the Department of Communication.
"I enjoy the combination of working with data and working with people because I like to get to know people in this office," Carla said. "I want to be a great asset to the KENW Broadcast Center and Eastern as a whole."
Before Carla's employment at Eastern, she worked as a bank teller at the Western Bank in 2015. She was also an accounting specialist for the Dairy Farmers of America from 2015-2017.
"Eastern does not feel like corporate world place, but a family-oriented atmosphere," she said.
"I am very grateful to be in the Eastern Community," explained Carla. "It has played a big role in my life because it has provided great support for my career, education and family decisions. Eastern has also allowed me to meet my husband."
The Greyhound Grad met her husband Matt at ENMU, and they both live in Portales.
Matt graduated with a bachelor's degree in universities studies in fall 2016. He works as a care coordinator for the Mental Health Resources in Clovis.
"My husband and I have set our foundation in Christ, and with that, I want to live by giving all the credit to God," she added.
Carla comes from a family that is close to one another, where they "encourage one another to improve and strive for success."
Her mother is a "great role model and influence in my life because she taught me her professionalism, work ethic, competence and what it means to be a great mother. Both of my parents inspire me to grow and value what is important in life."