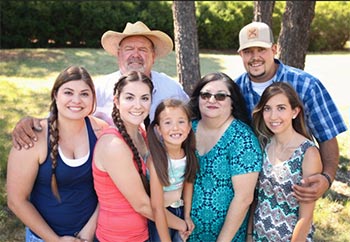 Greyhound Grad Stephanie Miles grew up around 110 miles from Eastern New Mexico University in a small town called Dexter, New Mexico. Her parents, who run their own businesses, gave Stephanie and her siblings a "solid foundation and a great start to life.
"They have taught me many values that define who I am now – the values of honesty, commitment and dependability, as well as the benefits of hard work," she explained. "They are my biggest support system and their love for their family is unconditional. They are my motivation to achieve my goals and the reason why I work so hard to succeed."
Her successes include earning a bachelor's degree in business administration from ENMU in May 2017.
"Business has always been a field that has interested me from the start and is such an extensive field with a broad range of career opportunities," she said. "The diversity and plenitude of careers with a business degree is what lead me to pursue my degree in business."
One such career opportunity arrived when Stephanie saw an opening for a human resources generalist position at ENMU this fall. She had worked for the Office of Human Resources as a student from Oct. 2013 to May 2017.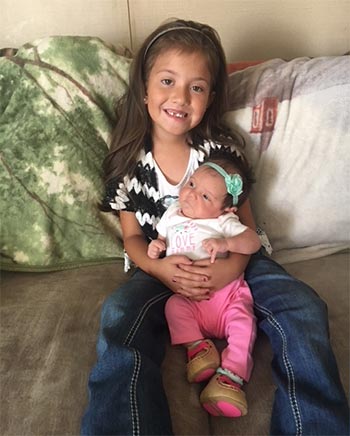 "Attending ENMU as a student was one of the best decisions I have made and being able to work for HR as a student was an added bonus," she explained. "When the opportunity arose to work for ENMU as an actual employee at the Office of Human Resources, it was like going back home.
"Eastern is such a welcoming University that wants to see you succeed and help achieve your goals, so being able to help welcome new employees in is what drew me to this position," said Stephanie, who assists in the process of bringing in new employees to ENMU.
She enjoys interacting with new employees to make their first day a "little less stressful."
Her goals for the position are to help make the hiring process easier for the hiring managers and to make the onboarding process enjoyable for new employees.
Stephanie's favorite thing about ENMU is the "diverse and friendly atmosphere."
Before being hired at Eastern, Stephanie interned at United Way of Eastern New Mexico in Clovis, New Mexico, from Nov. 2016-April 2017 and worked at Los Pasitos Daycare in Roswell, New Mexico, as a summer program teacher in the summers of 2015 and 2016.
"I try to volunteer with United Way whenever I am able to," says the Greyhound Grad, who has done mission work with the First Presbyterian Church in Dexter and participated in ENMU's Eastern in Action as a student.
She has an older brother, older sister and a sister-in-law. She also has two nieces; one is six years old, and the other is one month old.
"My absolute two favorite hobbies are spending time with family and spoiling my nieces, who are my pride and joy," said Stephanie, who also enjoys running and hanging out with friends.
Stephanie also likes to travel, with Las Vegas, Nevada, being her favorite place she has visited. She is planning a "big trip" to Hawaii in the near future.