Greyhound Grad Doreen Chavez, who was the director of Hispanic Affairs, Homecoming Queen, a Dawg Days Counselor, Student Leader of the Year and Safe Ride Driver of the Year during her time as a student at Eastern New Mexico University, is now an event coordinator for one of the world's most notable companies: Microsoft.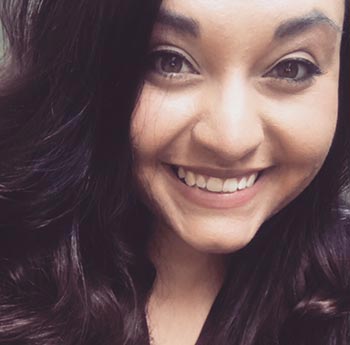 After being taken on a visit to Microsoft through her former job, she knew it was a place where she would be challenged and where she could sharpen her planning skills. Continually, she looked up different positions within Microsoft, kept applying and, before she knew it, she got a call back and started her first day about a week after.
"It was surreal being able to work on the Microsoft campus. It's this huge hub of people rushing everywhere, and it felt like college all over again," she says. As an event coordinator for Microsoft, her duties change as the days go on because a lot of her job isn't hands-on until the event comes closer.
Currently, she is helping a team host the Microsoft Inspire event held in Las Vegas of July this year.
"I enjoy the experience of working on large scale events and learning the tools to stay organized. I get to use my communication degree to speak to hundreds of people and get them excited about Las Vegas."
Doreen explains the event is an entire week, which includes awards and a concert, and "Microsoft personnel and industry experts from across the globe come together for a week of networking and learning." Last year, the Microsoft Inspire event had almost 18,000 in attendance.
"I help make sure the Microsoft attendees from around the world are up to date with the Las Vegas event in terms of invitations, RSVP's, room placements and overall safety to make sure we take care of the employees invited," she said. "I also reserve rooms for those wanting to create meetings or side events with their counterparts from around the world."
Moving to Washington from New Mexico was an adventure and leap of faith for Doreen. She bought an RV off of Craigslist, packed everything and headed to Washington. Now, she has her job and an apartment in Sammamish, Washington, that she loves.
"I miss home a lot, and the biggest shock was not having chili with everything," she laughed.
Overall, her adventure was an "eye-opening experience," and she loves that "everything is so new." Having never been to Washington, she heard many great things, and one of her goals as a kid was to live in a place with trees and the ocean. "I love the adventurous spirit everyone has here. I haven't seen a whale yet, and that is my dream [to swim with a whale]," she said.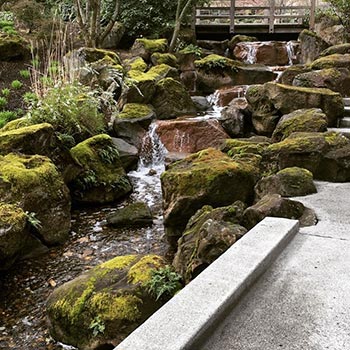 Doreen recalled another experience where everything was new: attending ENMU for the first time. When she first stepped onto the campus, she was shy and anxious. "I 100 percent cried," she said.
"I'm not going to lie, I thought about leaving after two weeks, but I got my job at Multicultural Affairs, and I met the most amazing people that loved me for me," said Doreen.
"Long story short, I would not be where I am today without ENMU [because] the staff and community made me feel comfortable in my own skin and made me want to be more open."
As a sophomore, Doreen became the director of Hispanic Affairs at ENMU. "I learned that not only do I like talking to people, but I loved creating events that brought people together," she explained. "Everything fell into place after I got my start in Multicultural Affairs."
Helping to create and organize events at ENMU helped prepare her for working as an event coordinator for Microsoft. The best feeling to her is when the event itself is over, and there is a sense of relief, but also the excitement for new ideas to try next.
As a result of her love for event planning, Doreen decided to pursue a bachelor's degree in communication with an emphasis in public relations and minors in graphic design and psychology. She graduated from ENMU in 2016. The University was her stepping stone to figuring out who she is and what she wants to be.
Her undergraduate career was full of activities a shy person might avoid but they helped Doreen to branch out: Up 'Til Dawn, Safe Ride, COMM Club, Miss New Mexico and being the Roxy Greyhound mascot.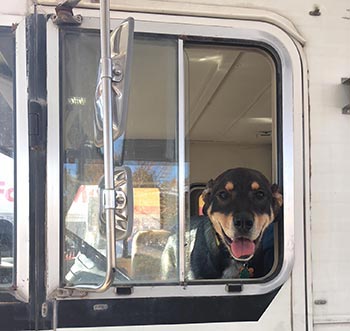 The Greyhound mascots were actually the reason she decided ENMU was the school for her. She says that during the campus tour she took, she went the day one of the live greyhound mascots [now retired] had a birthday. "ENMU had me the second I saw their mascots," she said.
"Looking back, I truly feel that everything Eastern offered helped me become the person I am today," she said. Doreen explains that she was able to sit in her mentors' and teachers' offices asking what she should do with her life and they were able to give her suggestions.
"I am blessed to call my teachers 'friends' [because] they dealt with my rants about not knowing what to do, but they always made me laugh and feel like I wasn't crazy for trying to figure life out with one talk," said Doreen. "It helped so much and made me feel like I was on the right path."
After graduating, Doreen had a few different jobs in Albuquerque before landing the Microsoft position in Redmond, Washington.
She worked for the American Cancer Society for about a month, and she was an event coordinator at Noah's Event Venue for a year. Before Noah's, she had a wedding internship, but Noah's allowed her to book clients and help them the day of their wedding.
"I was at a cosmetic job doing data analysis, but I wanted to be at a job that was more hands-on and had to deal with event planning," she said. "I'm drawn to what I call 'the organized chaos' of event planning. It can get hectic at times in planning anything, but it is so satisfying to have an event come together and get ready for another."
Right now, Doreen is happy to be strolling the Microsoft campus, and her next steps are to see where her skills and passions lead her.
To her, life is a series of "what next?" However, she is adamant in letting current students know they need to enjoy the now and make peace with time because taking the first step to your goal "will feel like forever, but once you get there, you will feel great.
"For everyone still at Eastern, I know it seems like it is taking forever until you graduate and start your life, but take a step back and realize how great it is to be in a place to grow and explore," advised Doreen. "The biggest thing I would say is to not get discouraged as soon as you leave college because bottom line, it is hard. There's no sugar-coated quote I can give about moving forward, but some days you just have to ugly cry, but both the good and tough times lead you to where you should be."