Kristen Garcia Ferguson recently celebrated her four-year anniversary as a news producer at KRQE, a television station in Albuquerque, New Mexico. She credits her time at Eastern New Mexico University with preparing her for a career in the broadcast business.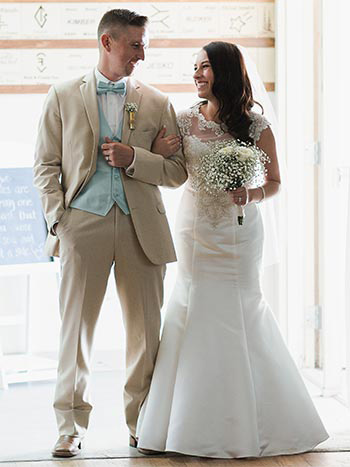 "I have no doubt in my mind that ENMU prepared me for my career, more specifically the professors and advisors in the Department of Communication, as well as the employees at KENW. Not only are they knowledgeable in the field, but student success is so important to them," says Kristen, who earned a bachelor's degree in communication with an emphasis in broadcast journalism and a minor in business in spring 2014.
As a student, she served as the executive producer for News 3 New Mexico, a half-hour newscast on KENW-TV produced and anchored by ENMU students.
"News 3 New Mexico was a major factor for the career I have now. It's real-world experience in a small environment," she shares. "You're taught by people who know the business. The technology and computer programs are also very similar if not exactly what I use now at KRQE. It's so much easier to nail down a job when you know what you're doing."
Kristen adds that she felt prepared to enter the work world thanks to a senior seminar class she took during her final semester at Eastern. The class required students to give elevator speeches, where individuals discuss themselves to someone of importance. The day after she practiced giving one of these speeches in class, Kristen gave the same speech to a photographer at a news station in Albuquerque.
"He gave me his contact information and arranged for me to come in and tour the place. I truly believe my preparation is the reason I was hired so quickly right out of college," says the ENMU alumna, who was given the "incredible opportunity" to work at KOB as a web producer soon after graduating. Eight months later, she was hired at KRQE as a producer.
Kristen is responsible for finding stories and writing them. She also works closely with reporters, editors, and directors to "decide how those stories will come to life through our newscast."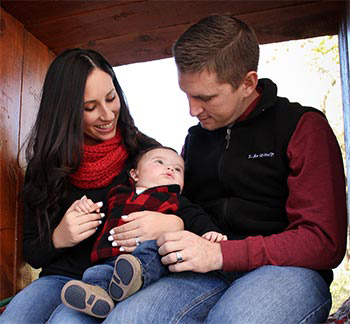 She was named "Employee of the Month" in July 2017 and was awarded for the enterprise stories she found in January 2019.
When asked what she enjoys the most about being a news producer, Kristen shares, "My job is a rollercoaster ride and a huge responsibility. We get to inform New Mexicans of what's happening around the state, whether it's politics, crime or a feel-good story. Every day after my newscast I get to say 'My team and I are responsible for putting that on the air.' It's a rush and then a feeling of pride and success."
She was inspired to pursue a career in broadcast from a young age. "Growing up I would watch Good Morning America every morning. I would always say I'm going to be the next Diane Sawyer," she says.
Kristen chose to attend Eastern thanks to the on-campus broadcast facilities. "The moment I walked through the Communication Building the search was over," she says. "It was like all my dreams were coming true right before me and I hadn't even started college yet."
During her time at ENMU, she served as a Safe Ride driver and was named to the Dean's List for multiple semesters. She graduated from the University in three years thanks to a dual-credit program she took part in during high school.
Kristen was born and raised in Clayton, New Mexico. She married her college sweetheart, Greyhound Grad Jason Ferguson, in 2017. They live in Los Lunas, New Mexico with their son, Daxon, and three dogs, Briley, Rocki and Macy.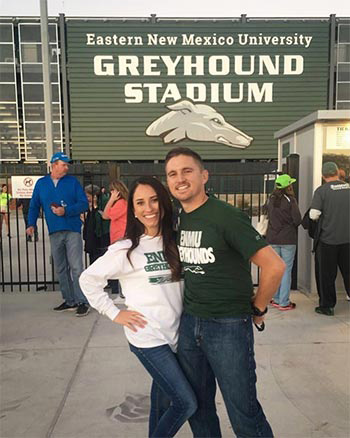 "In my free time you'll likely find me behind a camera," she shares. "I love to take photos of family, friends and my seven-month-old Daxon. I also really enjoy fishing in the summer."
While she has had many influencers and role models over the years, Kristen currently looks up to the news director and assistant news director at KRQE. "Iain Munro and Zach Pearl are so knowledgeable and continually push me to be a better news producer. They keep the newsroom running," she explains.
A question Kristen is often asked is if she will ever be on television. "The answer is no, not likely," she says. "The reason? I love being responsible for multiple stories and the entire newscast for that matter. I originally went to school thinking I would be a reporter or anchor one day only to realize I loved producing more."
Her long term goal is to "become a news director and win a couple of Emmys."
For students with similar dreams, she advises, "Get Involved! The tools you have at ENMU are unlike any other. Achieving that dream of working in a newsroom is a lot easier if you have the experience. People in the business know that ENMU grads are capable of doing great things."
She also advises, "If you ever get the opportunity to tour a newsroom, do it. There are so many working parts that go into what you see on TV.