Dr. Rafael "Rafa" Ocasio, who earned a Master of Arts in English from Eastern New Mexico University in 1982, recently published two books, "Race and Nation in Puerto Rican Folklore: Franz Boas and John Alden Mason in Porto Rico" and "Folk Stories from the Hills of Puerto Rico."
Dr. Ocasio, who received a Ph.D. in Latin American Literatures from the University of Kentucky in 1987 and is a Charles A. Dana professor of Spanish at Agnes Scott College in Decatur, Georgia, discusses his books and his time as a student at ENMU.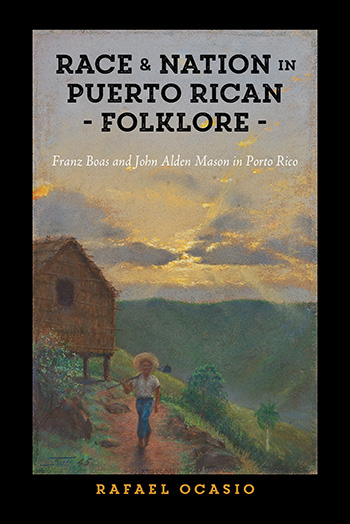 Tell us about your books and what inspired you to write them.
"Race and Nation in Puerto Rican Folklore: Franz Boas and John Alden Mason in Porto Rico" (Rutgers UP, 2020) documents the historic research trip of Franz Boas to Puerto Rico in 1915. As the founding father of American U.S. anthropology, Boas was interested in documenting Puerto Rican oral folklore, particularly stories with a strong native cultural background. In my book, I trace the rather convoluted political and social events that Boas encountered on the island while documenting the oral samples.
In "Folk Stories from the Hills of Puerto Rico" (Rutgers UP, 2021), I gather some of the Puerto Rican folk stories that Boas documented, which I also translated into English. They are really some of my favorite stories, such as some curious versions of Cinderella and Hansel and Gretel, that appear as peasant Puerto Rican characters.
I am also the author of "A Bristol, Rhode Island, and Matanzas, Cuba, Slavery Connection of George Howe" (Rowman & Littlefield, 2020), which documents the close commercial relationship between Cuba and the Rhode Island coastal town of Bristol during the illegal slave trade. My book highlights a work diary by a Bristolian man, who, as an administrator of a sugar cane plantation in Cuba, documented local customs and critically analyzed social ills. In his letters to relatives and friends, Howe depicted a more personal reaction to the underpinnings of slavery practices, a reaction reflecting early abolitionist sentiments.
Are you working on additional books that you plan to publish in the future?
Forthcoming is "The Dissidence of Reinaldo Arenas: Queering Literature, Politics, and the Activist Curriculum," co-written with Angela Willis at Davidson College and Sandro Barros at Michigan State University (University Press of Florida), which highlights the late dissident Cuban writer, whose literary work continues to be a source of inspiration for a new generation of Queer activists even after his death by suicide in 1990.
Tell us about your family and background.
I was raised in Puerta de Tierra, a working-class neighborhood in the outskirts of Old San Juan in Puerto Rico. I am also a first-generation college graduate. One of my fondest memories of ENMU is attending graduation ceremonies because my late father was also in attendance. I still so clearly remember how proud he was that his first-born child had graduated with an MA degree. I know that that moment was a culmination of so many years of his hard work.
Why did you choose to attend ENMU?
For my BA, I had attended the University of Puerto Rico, which at that time was a rather huge campus. For my MA, I wanted to attend a small school well-known for its teaching and mentoring of students. That's how I decided to attend ENMU, and I was not wrong!
How did you choose your field of study?
Latin American literatures have been my passion since I was an undergraduate student at the University of Puerto Rico. Some of my professors there were also well-known fiction writers. At ENMU, I originally intended to study history, but I ended up studying the greatest literary works by English-speaking writers. At the end, I had to choose an area of expertise, and given that Spanish is my native language, I decided to enter a Ph.D. program that trained me as a generalist Latin Americanist.
For the last thirty-three years, I have been teaching at Agnes Scott College. I teach language courses at all levels, as well as courses on Latin American literatures, cultures and films.
Discuss your Eastern Experience.
I was blessed to study under Dr. Patrice Caldwell, whose mentorship guided my decision to continue a doctorate at the University of Kentucky. My fondest memories of her include her passion for Victorian literature, which she made come alive for us in an era before visual aids, such as Google search or YouTube! My advisor was Dr. John Soldo. As a published poet, he inspired me to further explore literature, not history, as I had originally intended.
Tell us about your job.
I am a Charles A. Dana professor of Spanish at Agnes Scott College, a liberal arts school in Decatur, Georgia, where I have been teaching since 1989. Besides my teaching responsibilities as a Spanish professor, I recently completed a three-year term as faculty fellow for Agnes Scott College's Gay Johnson McDougall Center for Global Diversity and Inclusion.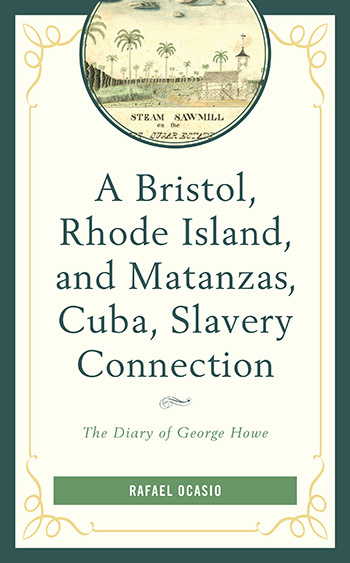 Which aspect of your career is the most rewarding?
Agnes Scott College is a small liberal arts school located in metropolitan Atlanta. I enjoy coming in contact with students from various parts of the USA, including the south. The south is undergoing radical changes in terms of handling racial, ethnic and sexual identities, and those new orientations are fully reflected in our students. I am constantly learning from them how to navigate often troubled social circumstances for marginalized individuals.
What are your short- and long-term goals for this position?
This upcoming academic year marks my 33rd anniversary at the College. I am already looking forward to retirement; however, I would like to stay active, perhaps as an acquisition editor for a publishing house that specializes in Latinx publications.
Where did you work previously?
I was an assistant professor of Spanish at the University of South Alabama in Mobile, Alabama, from 1987 –1989.
How did ENMU prepare you for your career and writing books?
I started learning about the craft of writing at ENMU. Dr. Caldwell and Dr. Soldo took me under their wings. I learned from them valuable writing lessons that facilitated my writing academic books. In their classes, students were encouraged to write, and if I remember well, it was a lot! But they were caring editors as well. I also remember working on several drafts of papers following their detailed recommendations until they were satisfied with my work. That was certainly great training, though, because as doctoral students we were expected to write longer and more elaborate pieces.
Their lessons also prepared me to deal with less sympathetic editors for my future academic articles and books. I wrote my MA thesis on the short stories by Edgar Allan Poe, under the direction of Dr. Soldo, which I consider my first major book manuscript.
What advice would you give to a student interested in publishing a book?
Of course, as a professor of literature, my first advice is "read, read, read"! You will know what's being read and, most importantly, what are the preferred writing styles and subjects currently published. For example, I am about to start writing a book manuscript that traces native cultures in Latin American cinema. I am now reading critical books on the subject, looking for trends, for instance, what types of films are often analyzed as highly informed by cultural traditions? I want my book to appeal to readers outside academia because, after all, films are a source of popular entertainment.
Are you involved with any organizations or causes?
At Agnes Scott College, I am involved with various student associations. I have been an advisor for Latinx and LGBTQ student groups. I am also a member of Safe Zone, a faculty, staff and student group that facilitates conversations and training pertaining to a variety of subjects related to the LGBTQ communities.
Who is your role model?
My father was and still is my role model. I learned from him the value of hard work and the importance of family. He was devoted to us, my two siblings and to my mother, and his kind ways to navigate his responsibilities as the head of the family are my inspiration today. He was also well-known in my marginal neighborhood as someone who was committed to social causes leading to the improvement of our living conditions.
Tell us about your accomplishments and awards.
I am an endowed chair, the Charles A. Dana Professor of Spanish.
What are your hobbies?
I love gardening! It is not an easy task in hot Georgia, particularly this incredibly hot summer. I like growing azaleas and hydrangeas, which, in my mind, are so synonymous with an elegant Southern garden.
Share an interesting fact about yourself.
Until the pandemic, I was attending kickboxing training sessions. I would highly recommend it as a great workout and as a way of decompressing. That feeling of punching a bag with all your strength is priceless!