Katy Horgan, who was an educator for 16 years and is now a real estate advisor in Tempe, Arizona, graduated from Eastern New Mexico University with a bachelor's degree in television broadcasting with a minor in journalism in 1993.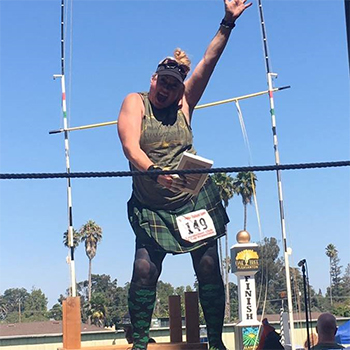 She was born in North Dakota and moved to Roswell, New Mexico, at age 10. Her childhood dream was to be a television broadcaster, viewing David Letterman's position as a talk show host as her desired path.
Katy's skills at volleyball in high school got her noticed at the collegiate level. She played at a university in Nebraska before completing her volleyball career at ENMU. She was "glad" to make the switch to Eastern, where she earned All-Decade and All-Century honors, sharing "it was a great year."
She reflects on her decision to attend, musing, "I didn't choose ENMU. I would say ENMU chose me."
Eastern's "topnotch broadcasting center" also drew her in. She became a women's sports producer at KENW, where she hosted a weekly show. She also was a sports editor for the University's paper.
Richard Rivera at KENW served as her mentor at ENMU. "He was so cool and so amazing and such a personable guy," she says.
"We used to call each other 'Hootie,'" she laughs. "This was just at the beginning of the Hootie and the Blowfish days, and Richard was running around telling everyone what to do, and I said, 'Ok. Settle down, Hootie.' I had never even heard that name before. We both started laughing, and it stuck."
After graduating, she bartended at TGI Fridays and Fridays Front Row during baseball games, making lifelong friendships. During that time, she went back to school to become a teacher, earning a master's degree in administration and serving as an educator for almost two decades.
She decided to shift to real estate after realizing she "needed more from life," which led her to make her choice to step away from the public school system. She explains, "I had just started competing in the Scottish Highland Games [sporting events celebrating Scottish and Celtic culture] and wanted more freedom and time, so I decided to try my hat at real estate."
Katy discusses her role as a real estate advisor, sharing, "I always tell clients that my greatest asset is 'your comfortability and ease.' I am there to walk them through the process, negotiate for their best needs and provide support for the entirety of the transaction."
She continues, "There is much more to real estate, and I spend many hours on keeping files and my license up-to-date, attaining new clients, marketing and much, much more."
Katy finds helping people with one of the largest financial decisions of their lives "extremely rewarding. It feels good to be a part of that process. I make connections, and most clients become friends as well."
To get her name out there and "show others who I am as an individual, not just an agent," she started a podcast titled "#KandorwithKaty." She describes it as a "fun hodgepodge of activities, with topics ranging from advice to cooking to DIYs to silly stuff to interviews."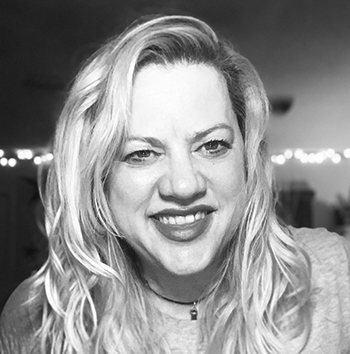 When asked about her goals, Katy outlines her short- and long-term ambitions. She explains, "I have daily goals, and sometimes that's to get through the day. I would like to build a team of realtors, and I am working on creating specific areas of focus to help people through the process."
Katy feels her time at ENMU helped her prepare for her multifaceted career. She shares, "I am a high energy person and tend to take on a multitude of tasks. I had five full-time positions while attending ENMU, and I suppose it validated that I could do anything I put my mind to. If I want to make something happen, I will."
She advises students interested in taking a similar job path to "find your passion and never give up if it is what you want to do.
"You will face obstacles, and it won't always be easy, but the reward of accomplishing your goals and getting past difficulties is invaluable," she says. "It is then you will know you can face anything that life throws at you."
Katy's role models are her parents. "They are still married, after 62-63 years, and were always supportive," she explains. "They were both hard-working and fair. They always attended my sports events, even through college."
She continues, "They never pushed me to anything I didn't want to do. I learned how to trust and to be a trustworthy person."
The Greyhound has taken the lessons her parents taught her to develop her attitude toward life: "I am not afraid to take chances. I don't give up, and I take life's struggles as lessons. When you know what you don't want, you know what you do want."
Katy volunteers for an organization called Feed My Starving Children and is working on creating a women's empowerment group.
She is currently ranked second in the world in her age group for the Scottish Highland Games. She shares, "It is such a unique sport and has given me the opportunity to compete all over the world, including Iceland, which is half of my motherland."
Her other hobbies include reading, writing, performing stand-up comedy and traveling. Her next trip is attending the Highland Games world championships in Moncton, New Brunswick, Canada, this summer.
Katy in the caber category of the Scottish Highland Games.