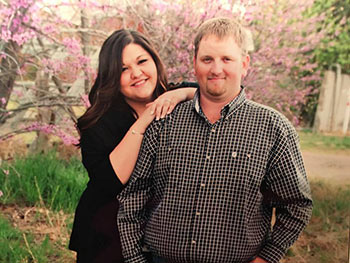 Celina Stroup, the new department secretary for the Office of Enrollment Services at Eastern New Mexico University, thinks ENMU was the "best place" for her.
"Not only was I already familiar with the campus and courses available from previously attending, but I also felt a strong sense of support from staff and faculty," explained Celina, who attended in Eastern in 2006.
Originally from Chicago, Illinois, Celina's family moved to Clovis when she was 10.
"The hustle and bustle of city life was getting to be too much, and a new life in a small town was right for the family," said Celina, whose family opened and owned a small family restaurant in Clovis for 12 years.
Celina's "biggest" influence and role models are her parents. Her "strong-willed attitude" comes from her parents. "They have always taught us to work hard, to never stop learning, to never give up."
After graduating from Clovis High School, she attended ENMU and studied psychology.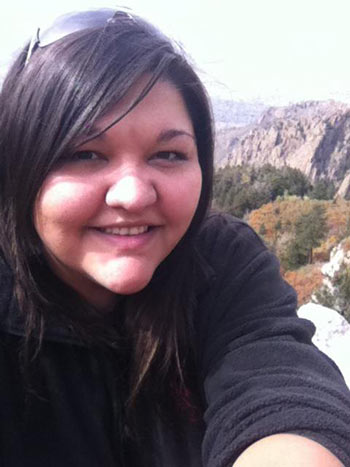 "I'm the type of person that likes to listen and help others with issues they may be facing if I can; therefore, the combination of the two made it easy to decide that psychology was the right field of study for me," explained Celina, who is fascinated with the study of the human mind and individuals actions.
Before working at ENMU, she was a seasonal registrar for the training center at Philmont Ranch in Cimarron, New Mexico. She also worked for five years at the La Casa Family Health Center in Portales as a human resource generalist, payroll clerk and safety officer.
"I was looking for a job that would not only support but also encourage me to pursue my goals of going back to school to complete my bachelor's degree," said the department secretary, who hopes to finish her bachelor's degree in psychology while working as an ENMU staff member.
Celina shares that the University has "great classroom sizes and its affordable price is great for students." She also likes that Starbucks is located on the ENMU campus.
She "enjoys working with students and helping them out to get everything situated. This group [Enrollment Services] is dedicated to providing the best help and support to individuals interested in attending ENMU, and their commitment is truly reflected through their hard work."
Her goal for her new position is to help students achieve success. Celina wants to form personal relationships with students to improve their experience at ENMU.
"I may not be the most important part of that support system, but if I can be even one small step in helping a student move forward in accomplishing their educational goals, I would feel accomplished in my goal for this position."
She added, "I'm proud to be a part of this amazing team!"