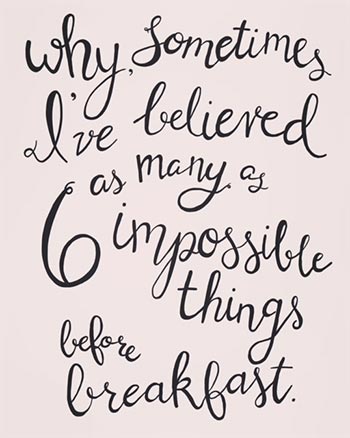 Jessica Gerlach, a new assistant professor of design for the Eastern New Mexico University Department of Art, has an interesting family history and connection in "gravitating towards graphic arts."
Originally from New Hampshire, Jessica grew up in Pennsylvania and Arizona with two "very smart" parents whom both have a Ph.D. Her mom is a chemist that teaches at the university level and dad is a psychologist that owned a private practice and teaches, as well.
She says she had a lot of opportunities because of her parents and because she loved learning and reading.
"[Graphic arts] is where I kind of thrive. It's funny, my nana was an art teacher, and my mom has always been interested in art [and she has always been creative]," Jessica explained. "I found out after I started my career in design that my great-grandfather on my mom's side was a sign painter and illustrator back in the 1920s."
She thinks that connection within her family to art and design is "cool."
Jessica's great-grandfather lived in the Midwest painting and illustrating. "Back then, a lot of billboards and signage were painted, so he did the painting. He did everything in hand lettering."
When Jessica's parents recently retired, they bought a house and were in the process of moving. Her parents went through all of their stuff and found a bunch of her great grandfather's possessions and gave them to her.
Jessica has an illustration that her great-grandfather made hanging on her wall at home. In her new office, she has his old manuals and books about letterforms he used to own.
She didn't take many art classes and only a few photography classes during high school. She decided to pursue art and computer science as a freshman at Millersville University of Pennsylvania due to an interest in a "sort of graphic look.
"I was interested in animation and doing computer animation and graphics because it was something really new at the time. I went to college in the 90s, and Disney had just done their first movie with computer animation," she said.
After figuring out she didn't really "dig" computer science so much, she switched to becoming an art major. Her interest in computer graphics continued when Adobe finally came out with Photoshop, so she had the chance to learn the new software and computer applications for it.
After graduating with her bachelor's degree in 1999, she didn't find a job working in graphic design. Instead, she began working as an administrator for an art education program at her alma mater, which opened up the door for a residency to work with and manage fine artists, designers and performers in K-12 schools for nine years.
"I got an opportunity to get involved in the education side of things, and I was doing the design for the program along with marketing and promotions. We worked with a roster of artists like poets, writers, performers, theater and ceramicists," Jessica said.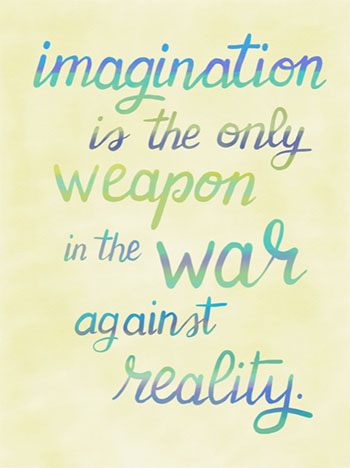 Since she worked in education and was excited about doing marketing and promotions in design, she wanted to go back to school for her Master of Arts degree in visual communication at the University of Arizona. Both of her parents attended the University of Arizona in Tucson for graduate school when Jessica was a child.
Just like her great-grandfather, her major covered both design and illustration. She graduated with her master's degree in 2011 and received some accolades and awards for her work in grad school.
Looking for a change of scenery and keeping an eye open for a small institution with a small campus and small class sizes, ENMU caught her attention and she applied for a teaching position. She is now teaching digital media, digital illustration and graphic design, and she is the AIGA Club advisor.
"I really enjoy teaching the most. I love being in the classroom with students, especially in one-on-one situations and working through problems in communicating messages," Jessica explained.
She recently assigned her students a project which required them to read an article from a contemporary magazine and create a piece that communicates the ideas and messages of that piece in three panels. The first panel must use only images to convey meaning, the second panel must use one word to embody the message contained in the article and the third panel brings them together.
"Understanding how to create something that conveys a message is an important way of thinking because it is important to understand lots of ways communication can happen when selecting an image or text. I want [students] to think about what they're making.
"It is really fulfilling when I read their reflection statements about a project, and they say, 'Oh, this occurred to me when I was doing this,' and I'm like, 'Yes, this is exactly what I wanted you to get out of this,'" she said.
Jessica feels that she's reached her goals and dreams in becoming a teacher. "At this point, this is my career goal, right? I've reached that place where I wanted to be a teacher, which I've strived to become. I want to just get better at it."
In addition to teaching, she is passionate about hand lettering and typography and interested in letterpress. When she sits down in front of the television at night, she opens up her iPad to practice digital hand lettering. ENMU has a printmaking facility, and she plans to get the letterpresses in working condition to run so she can start teaching the processes to students.
Visit her website at cargocollective.com/jessicagerlach.