Wendel Sloan, a feature writer, and Jena Slater, a student at Eastern New Mexico University, interviewed Greg Senn, a professor of art, to learn more about his Eastern Experience and his hobbies.
Interview with Greg Senn from Wendel Sloan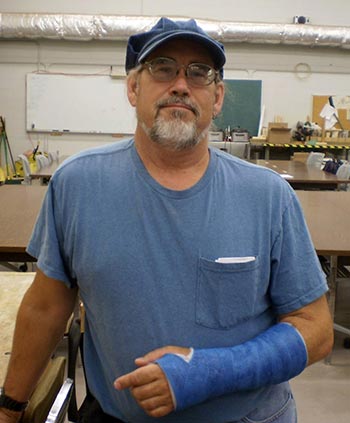 Greg Senn, a professor of art who teaches jewelry, 3D design, sculpture, drawing and design, is also well-known for leading scuba-diving expeditions.
He was hired at Eastern New Mexico University in August of 1986 straight out of graduate school at West Texas State University (now West Texas A&M University) where he taught Design 1 and 2 as a graduate assistant.
Mr. Senn teaches various three-dimensional studio art classes covering the basics of jewelry, metalworking and woodworking in the Department of Art.
He made the University mace carried in the lead at all ENMU commencements, as well as medallions members of the ENMU Board of Regents.
Mr. Senn received his undergraduate degree from the University Wisconsin-Platteville, and did his graduate work in ceramic sculpture at West Texas State in Canyon, Texas. His associate degree is from the University of Wisconsin-Marathon County.
He began college as a science major, specifically interested in marine biology. During his sophomore year he took a ceramics class as a fine art elective; by the end of the semester he was "addicted to clay."
He was encouraged to work sculpturally with clay and pursued his undergraduate and graduate degrees in this area. Today, his focus is predominately metal, whether fabricated or cast. He has been working with cast iron, bronze and cast glass and works with both naturalistic and figurative pieces.
Mr. Senn's work is tied to a number of styles and sources, including Native American, Southwestern and Art Nouveau. He also works with handmade chain and jewelry which he calls urban jewelry as he works mostly with stainless steel. Recently, he has begun molding and casting glass.
"I love working with students, although they can drive me crazy," said Mr. Senn. "That is the most and least favorite part of my job."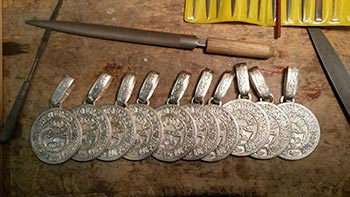 Mr. Senn, married to Barbara Senn, department secretary for Anthropology and Applied Archaeology, began scuba diving in 2000.
"A friend of mine told me that Clovis Community College was going to offer the class and I immediately decided I was going to take it regardless of cost or timing. I have wanted to dive since I was about six," Mr. Senn said. "I have been in the Blue Hole in Santa Rosa many times, as well as the nearby Perch Lake. I also dove in Wisconsin, Bonaire and Cozumel.
"I was fortunate to get hooked up with a dive shop and have done a number of advanced certifications as well as having become an Assistant Instructor through PADI, the Professional Association of Dive Instructors," Mr. Senn said.
He has been in Portales for over 30 years.
"I love Portales, the people, the cultural diversity and the students," he said. "It was a great place to raise my children, and I have met some incredible people here."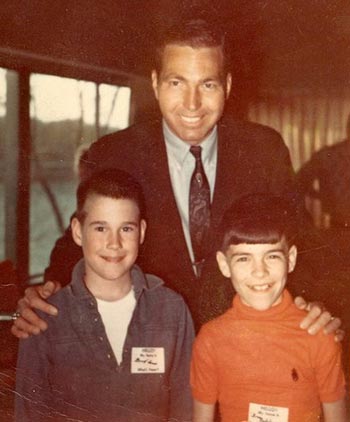 He attended Thorp High School in Thorp, Wisconsin, where he played high school sports until surgery for a football injury ended his participation.
If he didn't teach, Mr. Senn "suspects that if I had started diving sooner I would be running a dive shop in Florida."
In addition to diving, his hobbies include fishing, doing construction with Habitat for Humanity, reading science fiction, online gaming and blacksmithing.
Mr. Senn says his happiest moments were his wedding day and the births of his children, a son and daughter. His saddest days were burying his parents.
His family also includes "the usual assortment of childhood pets: snakes, fish, cats and hamsters."
Mr. Senn grew up in a small town "in the middle of nowhere Wisconsin."
His mom was an RN who stayed home to raise "6½ rambunctious boys (including a foster son) while wishing for a daughter."
Mr. Senn's father was a self-employed lawyer who "snuck out hunting and fishing whenever he could. When the boys got old enough, we got dragged along regardless of school. We spent a lot of time in the woods, boy scouting, hunting, camping, cutting firewood, picking mushrooms and cooking on campfires."
Mr. Senn's dreams include diving in Asia, the Great Barrier Reef, the Philippines and "any place with 80/80 diving" (80-degree water and 80-feet visibility).
Interview with Greg Senn from Jena Slater, an ENMU student
Have you visited the Veteran Memorial located on the Eastern New Mexico University campus and noticed something a little bit different? This memorial recently gained a new flame/topper, also known as, "Let Perpetual Light Shine." This is one of the many projects that art professor Gregory "Greg" Senn has worked on during his time at ENMU.
He is currently teaching "Drawing I" and "Jewelry." In the spring, he will teach "Design II" and "Jewelry," again.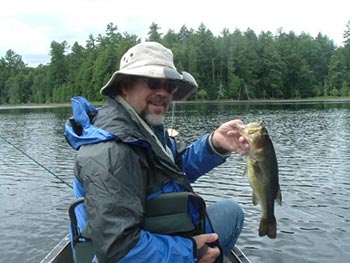 "The learning curve in Jewelry starts off very slow. It's basically all new material for everybody taking the class," explained Mr. Senn, who added that "Jewelry" is his favorite course to teach. "Around midterms, they figure out that they have already learned all the basic hand tools and techniques and they just blossom. It's no longer an 'I have to' class, it's an 'I get to' and 'I can' class."
Mr. Senn, who has worked at ENMU for 32 years, completed his bachelor's degree in comprehensive art at the University of Wisconsin-Platteville in 1983 and his Masters of Fine Arts (MFA) at West Texas State University in 1985. Senn changed his major before graduating with his comprehensive art degree; he began majoring in science but decided to switch to art after taking a ceramics course.
"In art, my first influence would have been a ceramics person named Ron Lang. He got me started in clay when I was an undergrad and basically challenged me to kick butt in art," said Mr. Senn, who is influenced by many styles of art.
His current position initially appealed to him for a few reasons. "It was a job when I got out of grad school. Someplace south of Wisconsin where the winters weren't so bitter. I was looking for a small school in a small town someplace warmer than Wisconsin, and the position here was open and I applied and they liked me."
Some of the jobs Mr. Senn held before working at ENMU include being a janitor at the Cardinal Bowl bowling alley, a resident assistant at UWMC, for the Physical Plant at West Texas State, where he cleaned and maintained fountains, and a city employee for Thorp, Wisconsin, where he worked supervising high school kids while doing maintenance work.
Mr. Senn enjoys working with students because they are "endlessly fascinating and challenging."
Some of his favorite things about ENMU are, its "size, location and student-faculty ratio."
His goals have changed a little bit in 32 years. "When I started, goals tend to run to promotion and tenure. At this point in my career, retirement looks good. I'm looking at making art for the community."
Mr. Senn volunteers with Habitat for Humanity, where he helped build houses for 18 years. Now, he continues supporting the organization and will consider helping build houses again. Another organization he has been a part of for 15 years is a dive shop called Scuba Ventures. He also makes roadside crosses to help the community.
One of Mr. Senn's favorite art projects was a piece he collaborated on that Bernalillo County purchased. He has taken first and second place in professional jewelry competitions, "mostly because I use nontraditional materials and do weird things."
His mother was an RN, and his father was a lawyer. According to Mr. Senn, they were "both entertained raising six boys."
He and his wife, Barbara, have two grown children, Jacob and Jennifer. "We also have one cat named Anna that wanders around the house and uses me for a bed."
Something you may not know about him is that he had a spinal fusion in high school, which limits his "mobility and makes me technically physically handicapped, it's an oddity." When asked if he still faces challenges from the spinal fusion, he said: "Absolutely, in terms of lifting and moving heavy objects and things like that I'm always looking for alternative ways to do things."