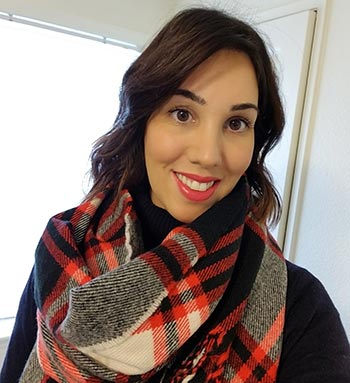 Isabelle Coudron, the new administrative assistant for the Office of Enrollment Services at Eastern New Mexico University, was born and raised in Belgium. After living in a "little town" with her parents and twin brother for 18 years, she moved to Ghent, Belgium, to attend Artevelde Hogeschool, a college.
She pursued communication management as a major based on "two criteria: as much language as possible and no (or little) math. I really wanted to be an interpreter but my student counselor told me that I would have to go get a master's degree and that I wasn't smart enough for those kinds of studies.
"Looking back I think I definitely would have been able to do it and I shouldn't have listened to a counselor that I only met once, so I consider this a valuable life lesson: if you're passionate about something, go for it."
She started working in Brussels after receiving her bachelor's degree in communication management in 2005. She started at Strabag Development, an Austrian real estate development company, as a receptionist to get work experience. She became a case team assistant at the Boston Consulting Group a year-and-a-half later, followed by a job as an office administrator at Peppers and Rogers. She started taking accounting classes after work when she started her new position as executive assistant to the CFO at Ergon Capital Partners.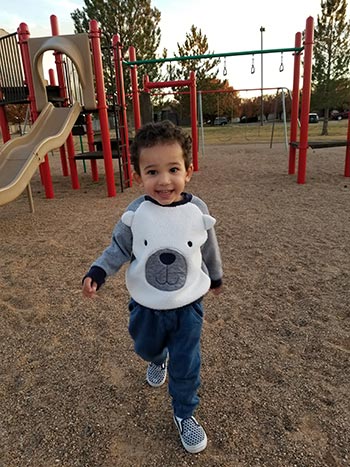 "I got assigned a lot of accounting tasks and, although I used to hate anything that involves numbers, I enjoyed all of those tasks. My goal was to become a full-time accountant, but we moved to Japan instead," explained Isabelle, who moved to Okinawa after her husband, who is in the Air Force, was stationed there 2014.
Their son was born in 2015, and they moved to New Mexico in 2017. Isabelle recently became the administrative assistant for the Office of Enrollment Services at ENMU.
"There is a great atmosphere in our office, I have nice colleagues and I'm learning so much about the American school system," she said. "When I look back at the companies I worked for before, I realize that I was never really interested in what they did (acquisitions, mergers, etc.). Working for a university is completely different. Education is so important. I feel like I'm part of something good instead of just having a job."
Her favorite thing about ENMU is the "team spirit. I came from a work environment in which I was frequently reminded how easily assistants are replaced, so instead of a team spirit, it was more every man/woman for himself/herself. I love how helpful everyone is here."
Her goal for her new position is to "get to know every single detail about enrollment so I can help out as much as possible."
Isabelle's favorite hobby is swimming. When she lived in Okinawa, she took her son to the beach "nearly every day" as soon as he was six months old. "After spending 30 years in a rainy country, I had to take advantage of that," she explained.
She also "loves to read, especially during these winter months. I enjoy being comfortable at home with a good book while it's cold outside."