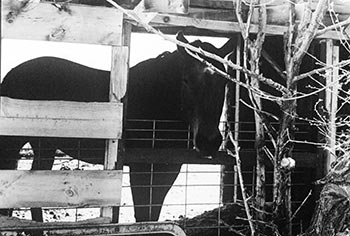 Dr. Linda Sumption, associate professor of English at Eastern New Mexico University, says her fantasy is to "write for non-profits which work to save the planet, its creatures, its struggling democracies and the voiceless among us."
She would also love to ride trains around the world and write about what she sees.
Dr. Sumption, who came to ENMU in 2003, teaches "Early and 19th Century American Literature," "Technical Writing," "Animal Studies" and "Travel Writing."
"I get pretty excited when students start to ask questions that go to the heart of how's and why's," she said. "Coming to understand something may be a subtle pleasure, but it can be life-changing, too. Sometimes, I get to witness that experience in our students."
She considers the least enjoyable element of her job is the mounting paperwork professors are required to produce "in order to prove that we do, indeed, teach effectively."
Dr. Sumption is working on research about two 19th Century topics: domestic animals on western trails and early publications devoted to the humane treatment of other creatures. She is intrigued by changing perceptions and standards of animal care.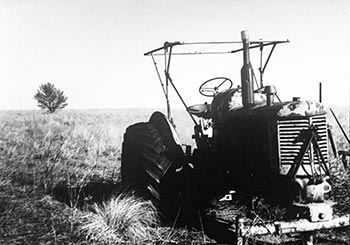 She says the importance of English courses for college students is it equips them for "thinking through an issue, coming up with analyses and articulating those findings, which is central to many arenas of work and life. English classes challenge you to think and write, and they tend to require quite a lot of concentration. But that sort of work really opens windows in the mind. When I began studying literature and writing years ago, I felt like a free person, maybe for the first time."
Before arriving in Portales, Dr. Sumption taught in New York City and New Jersey but mostly worked as a legal secretary while putting herself through graduate school.
She says life in New York City for 21 years was a "truly rich experience."
Dr. Sumption knew since the seventh grade that she wanted to teach English, but "took many detours until I found my way. I remember reading John Steinbeck's 'The Grapes of Wrath' as a teenager, and I felt like I wanted to change the world and teach English. I've managed to do the latter. As a late bloomer, I finally had a talk with myself about how I should just go for it, do the graduate work and get on the job market."
Despite living in New York City, she sees positives about living in Portales.
"I think this is a good place to struggle with the question of why one is on the planet. What could be better than that? I've met many dedicated people here, and I want to be a part of any project that enhances our community, including its environment and its other creatures.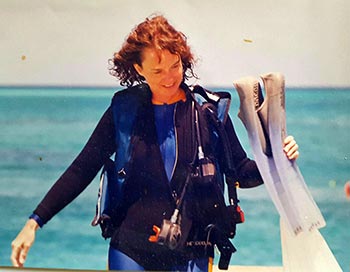 "Lately, though, I feel like there are mysteries which are maybe embedded in the very soil and history of this place, mysteries that I want to understand. I have questions, like: 'How is it that people here seem to both look beyond and yet dwell upon ethnic and political differences?'
"Maybe answers will come one day. A good friend who lived here all her life and died not long ago said to me, 'What you see on the surface here? Not the real deal. You'd be surprised about what's underneath, a river underground.' I am haunted by that comment."
The high school she attended, Starbuck High School in Starbuck, Minnesota, no longer exists.
There, she fell in love with music: piano, French horn, chorus. She still thinks about getting a piano. She and her friends were also devoted to camping, ice-skating and horseback riding.
Dr. Sumption received a B.A. in English from Augustana College in Sioux Falls, South Dakota. She earned an M.A. in English at New York University and her Ph.D. in English at the City University of New York. American Literature was her specialty.
In addition to teaching, she is active in social issues.
"My early formal education about our country did not match with what I saw. Segregation did not make people equal. Women were often held to different standards than men," she said.
"Democracy seemed to require an educated population, but public education and teachers were often maligned. Those issues have taken new form, but they have not gone away. I remember a slogan from the 70's: 'Freedom is a Constant Struggle.'
"That's often hard to accept, the idea that there is always work to do. But 'a more perfect union' requires that effort. Look at all the communities in our country who have struggled for centuries. I can do my bit, I hope."
For relaxation, Dr. Sumption loves scuba diving and photography.
She's a certified scuba diver, although she's "currently pretty landlocked. Diving around the Bahamas was thrilling. Now, I'd like to join some dive group which commits to cleaning up the plastic in the ocean.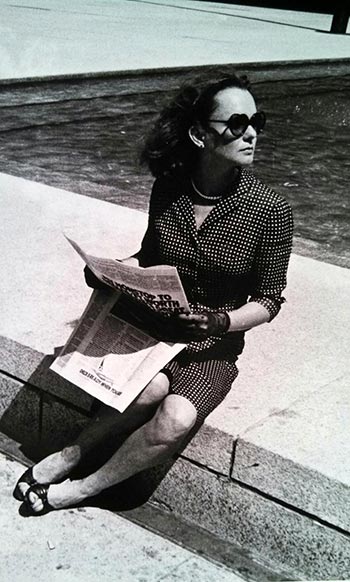 "Also, I love working in photography with black and white film. I've been working on a set of photos entitled 'Highway 267.' Two of them are on the cover of the latest 'El Portal' (ENMU's literary magazine).
"I love spending hours working in a darkroom or even just sitting in the 'cave' in the Art Annex, rolling film into cans for development.
"I was afraid those experiences were gone forever when digital everything arrived. But, there is a place for film people, and I'm grateful to Greg Erf in the art department for all his help and encouragement."
Dr. Sumption says her happiest moment was, strangely enough, one in which she was alone.
"I was sitting in a fragrant bakery, just off Park Avenue in New York City, reading the reviews of my dissertation. Literature and bread! Heaven.
"My saddest experience was reading my father's memoir after he died. I had no idea that PTSD from World War II had taken so much from him, including his will to live and to do the work he loved.
"Men of his generation buried their pain. Wallace Stevens includes lines in one of his poems which are imprinted on my heart: 'The wound kills that does not bleed./It has no nurse to know/Nor kin to care./And the man dies that does not fall./He walks and dies.'"
Dr. Sumption's father was a Lutheran minister, and her family lived in many small, rural towns in Minnesota. She had six siblings and "we struggled to get by in 1950's America. But, we had the lovely landscape of Minnesota with its crystalline winter and golden autumn seasons."
She says living a solitary life has sometimes made her "feel odd, or worse. But I realized recently — and it was simple like so many hard-earned lessons — that we all play different roles and we should not judge ourselves or others too harshly."
Dr. Sumption has goals beyond her career.
"I'd like to live long enough to conquer my own inner demons. That, and I'd like to see some of the far places I've read about in teaching 'Extreme Travel Literature,' especially the arctic and mountainous places in the world. They must be inspiring."
She finds fulfillment in a "private spiritual life, mixed with a lot of public engagement in causes that benefit the health of our society and its environment."
A line delivered by actor Paul Newman in "The Sting" sums up her philosophy of life.
"The Robert Redford character has asked him if it was all worth it, and Newman (playing Henry Gondorff, who heads up an elaborate trap for the bad guys) says something like, 'It seems worthwhile, doesn't it?'
"I love the mix of commitment and detachment in that scene, although it's a bit mysterious. We always only know a little."