Dr. Dhimitraq "Dimitri" Duni, a new assistant professor of mathematics education at Eastern New Mexico University from Albania, discusses what made him want to become a teacher, his favorite things about ENMU and seeing green chile being roasted for the first time.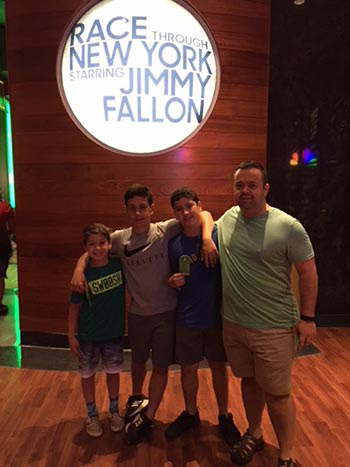 Tell us about your family:
I am from Albania, and I left when I was 18 years old.
It was first my sister that came to the United States to pursue her Ph.D. When she started, she said to me that I should think about getting my undergraduate in the west. So I did.
When I moved to America, my parents followed me and moved as well. I've been in America for 18 years now.
My sister lives in Clemson, South Carolina. She is a professor of industrial engineering at the University of Clemson.
Which degrees have you earned?
Associate degree in business administration from Santa Fe College in Gainesville, Florida
Bachelor's degree in finance from the University of Florida in Gainesville
Master's degree in applied statistics from DePaul University in Chicago, Illinois
Ph.D. in mathematics education from Illinois State University in Normal, Illinois
How did you choose your fields of study?
I wanted to teach in college. My advisor at the time, when I was choosing a concentration, directed me to get my master's degree in applied statistics so that I could teach both math and statistics.
Who influences you? Who is your role model?
My mom is a very big influence on me. She is the one I go and talk to and confide with her. She pushes me to keep going. She has always been there for me. She listens, and she says, "stop crying do what you have to do to get it done." My sister is a role model because she went to college first. She got her degree, and she is successful at it.
What brought you to ENMU?
I was searching for a position in my degree, and ENMU caught my eye because it is a small school. It is a teaching school, not just research, although research is encouraged. There is a component of your work to do research. ENMU focuses on the students, and I like that.
When I came for my interview with Dr. Jamie Laurenz [vice president for Academic Affairs], he shared with me the mission of this school. He had mentioned most of the student are first-generation students.
I can see that being the first person in your family to go to college can be very exciting, but it can also be very tiresome for the person and the people around them. I believe it's important to help students achieve their goals.
I am very excited to start. I had a chance to sit in the classroom, to listen to somebody else on their first day of the semester to get an idea and see how the students are.
I noticed that the students are very respectful. It's very nice.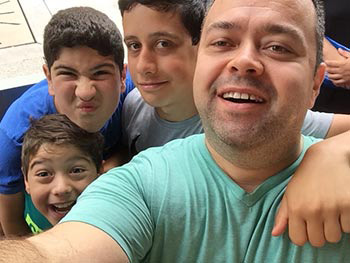 What made you want you to teach?
Teaching gave me the most satisfaction. It's what energizes me to educate and learn about math. I have done my studies, and I conducted my research, but I liked teaching the most.
What are your goals at ENMU?
I want to be able to get my students graduated. I want them to get to a point to pass their teaching exams and be comfortable with math.
I want my students to move away from the mentality of "I hate math," to at least be enthusiastic about teaching math. You don't have to be the most proficient or the quickest, but you just have to be open-minded.
I want to equip my students with the right tools and to be flexible. I want my students to teach their future students the right mentality of approaching education. Not every student learns the same way. I want my students to look at all the variations and variables to teach.
Teaching experience:
I was a tutor at Santa Fe College in 2002, had a mentor assistantship in education at DePaul University from 2009-2010 and taught math courses at Globe University in Wisconsin for three years. As part of my doctoral studies, I taught middle and elementary pre-service teachers for five years at Illinois State University.
I just finished with my dissertation working with middle school teachers and their pedagogical content knowledge when teaching statistics.
I've learned the importance of pedagogy, and I want to push the agenda in that area in my mathematics courses.
Favorite thing about ENMU:
I like the atmosphere. I enjoy the people; they are very helpful. The Department of Mathematical Sciences is awesome.
I had the opportunity to meet most of our faculty in the department. It seems like all of the faculty members are geared toward student success. I want to see how it's done because many universities say they focus on that, but they don't. I believe ENMU focuses on its students.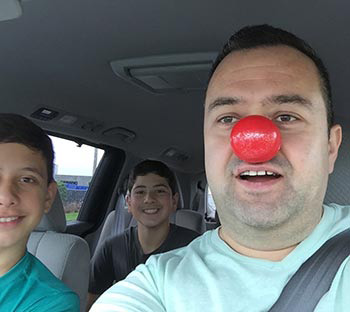 Are you enjoying the southwest?
I am not sure if I like the weather. I don't think it's made up its mind to where it wants to go.
It was interesting to me when I first went to Walmart to get groceries here in Portales when I saw a big drum in front of the store. I saw people rolling and rolling and rolling the drum. So I was curious and walked up to them and asked what they are doing. And they explained to me that they were roasting green chile. It amazed me, and I had never seen that done anywhere!
Favorite hobbies:
I love woodworking. I have made three chess board sets. I gave one to my dad and one to my sister, and I currently have one in my office. I enjoy reading novels. Once I start a book, I have to finish it.
Favorite places you have traveled, any upcoming vacations planned?
I have traveled to Clemson and Myrtle Beach in South Carolina, and Jacksonville, Orlando and St. Augustine in Florida.
Which organizations are you involved in? Volunteer work?
In the past, I have volunteered at the Boys and Girls Club and United Way. I hope to be involved in the United Way around the area.
Interesting fact about you:
I speak English, French, Albanian and Greek.